Aimee Lou Wood has spoken about struggling with body dysmorphia and said there was a time when "I hated my body and didn't want to be in it".
The 29-year-old actress rose to prominence starring as Aimee Gibbs in Netflix's Sex Education, a role for which she was awarded a Bafta for best female comedy performance.
At this year's Harper's Bazaar International Women's Day event on Thursday, Wood spoke candidly about her relationship with her body, saying: "My past with eating disorders and body dysmorphia, I felt like a floating head.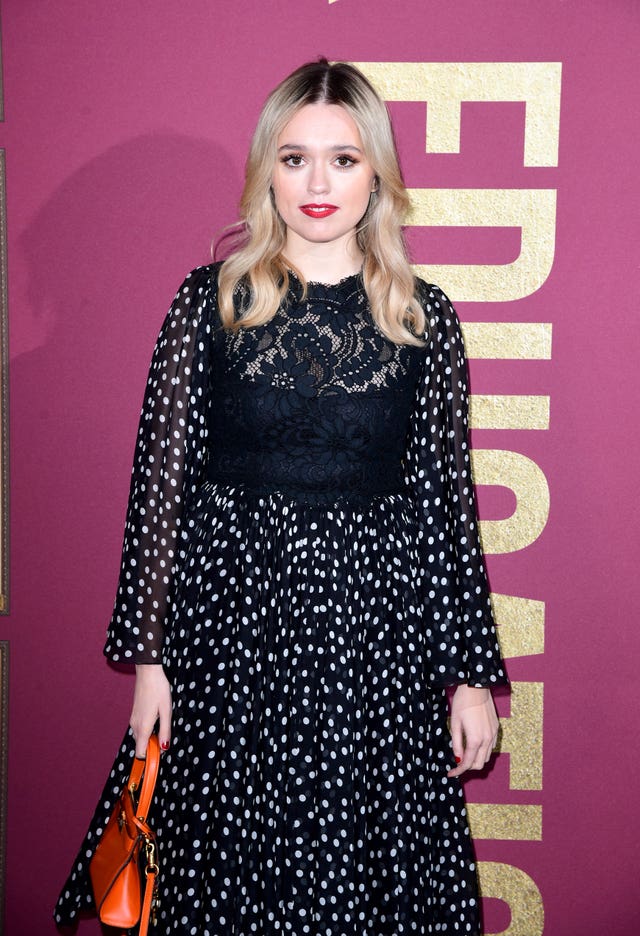 "But then, going to drama school, it can get even worse. I have scoliosis, so neutral for me is not neutral for everyone else.
"You go to drama school and everyone's being straightened out. It's not easy being told you're moving wrong – it's basically a tirade on your body."
Stockport-born Wood, who spoke at the Connaught in London along with author Naomi Alderman and MP Tulip Siddiq, also admitted it was a relief not to feel like a "mannequin" while working on her recent film Living.
Speaking about her experience of working with British costume designer Sandy Powell on the set of the movie, which also stars Bill Nighy, Wood said: "I've had many awful experiences with costume designers because people forget that you're a person with feelings and not a mannequin.
"One told me to eat radishes to fit back into a pair of jeans… Sandy (Powell) is one of the best costume designers there is. She saw me in real life and worked it around me.
"She was asking me what I thought Margaret (Wood's character in Living) would wear. She wasn't trying to make me fit into how she saw her.
"How can you possibly be the wrong shape and size if you are the character?"
Following the success of Sex Education, which also stars Bafta Rising Star winner Emma Mackey and forthcoming Time Lord Ncuti Gatwa, Wood admitted she found the show's popularity "very overwhelming".
"It's unreal how quickly my life changed," she said.
"We had no idea that it was going to be as massive as it was. For all of us, it was quite a shock.
"You're walking down the street and all of a sudden your face is known.
"Amazing things have come from it, but it had a real effect on my mental health – I became a recluse, because most actors are not famous. Only now am I really starting to enjoy it."
She added: "People don't see that you're a person who might be going through their own stuff – they look at you as a novelty."
On her latest project, which sees her star as Sally Bowles in Cabaret at the Kit Kat Club at London's Playhouse Theatre, Wood said: "My friends and my family all know that this is the thing in my career that has meant the most to me.
"I think people would be surprised at what we as actors find most profound. Sally, for me, was really personal. It was something I set an intention for, to play that part, since I was 10."
She added: "Connecting back to the actual Sally Bowles, knowing that she wasn't perfect, helped me."