Public screenings of a slasher film that features Winnie the Pooh were scrapped abruptly in Hong Kong on Tuesday, sparking discussions over increasing censorship in the city.
Film distributor VII Pillars Entertainment announced on Facebook that the release of Winnie The Pooh: Blood And Honey on Thursday had been cancelled with "great regret" in Hong Kong and neighbouring Macao.
The distributor said it was notified by cinemas that they could not show the film as scheduled, but did not know why.
For many residents, the Winnie the Pooh character is a playful taunt of China's President Xi Jinping, and Chinese censors in the past had briefly banned social media searches for the bear in the country.
The film being pulled in Hong Kong has prompted concern on social media over the territory's shrinking freedoms.
The movie was initially set to be shown in about 30 cinemas in Hong Kong, VII Pillars Entertainment said last week.
The Office for Film, Newspaper and Article Administration said it had approved the film and arrangements by local cinemas to screen approved films "are the commercial decisions of the cinemas concerned".
It refused to comment on such arrangements.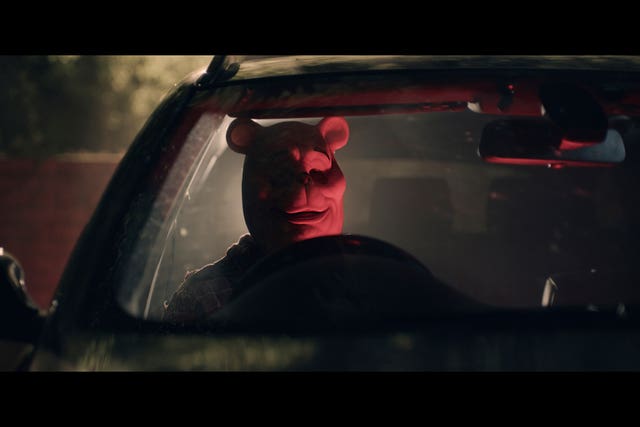 Kenny Ng, a professor at Hong Kong Baptist University's academy of film, refused to speculate on the reason behind the cancellation, but suggested the mechanism of silencing criticism appeared to be resorting to commercial decisions.
Hong Kong is a former British colony that returned to China's rule in 1997, promising to retain its western-style freedoms.
But China imposed a national security law following massive pro-democracy protests in 2019, silencing or jailing many dissidents.
In 2021, the government tightened guidelines and authorised censors to ban films believed to have breached the sweeping law.
Mr Ng said the city saw more cases of censorship over the last two years, mostly targeting non-commercial movies, such as independent short films.
"When there is a red line, then there are more taboos," he said.