BBC series This Is Going To Hurt and The Responder lead the nominations at the Bafta television and craft awards with six each.
The broadcaster was the clear leader with a total of 81 nominations across both TV and craft categories, while Channel 4 was second with 33, Netflix has 24 and ITV 19.
This year's TV categories also included first-time nominations for acting heavyweights Cillian Murphy, Gary Oldman, Daniel Radcliffe and Taron Egerton.
Dark medical comedy This Is Going To Hurt, based on the best-selling book of the same name by Adam Kay, has among its nominations Ben Whishaw for leading actor and a nod for best mini-series.
He added: "The series was set in 2006, which it turns out were the good old days – the NHS is unrecognisably tougher today. Morale and retention of staff have never been lower than it is today. And nor has real-terms pay.
"If the government don't put their hands in their pockets and fairly reward healthcare professionals for their work, the show will soon be a historical anachronism from the days that we used to have an NHS."
Whishaw, who stars as Adam, will go up against Murphy for Peaky Blinders, Oldman for Slow Horses, Egerton for Black Bird, Chaske Spencer for The English and Martin Freeman for The Responder.
Liverpool-set thriller The Responder's nominations also include supporting actor for Josh Finan, supporting actress for Adelayo Adedayo and drama series.
The series follows Freeman's character Chris across six night shifts as an urgent response police officer and won plaudits for its gritty style and narrative.
Bad Sisters, The Crown, The English and Slow Horses received five nominations each.
The Crown's nominations include leading actress for Imelda Staunton playing the Queen and supporting actor for Salim Daw as Mohamed Al-Fayed.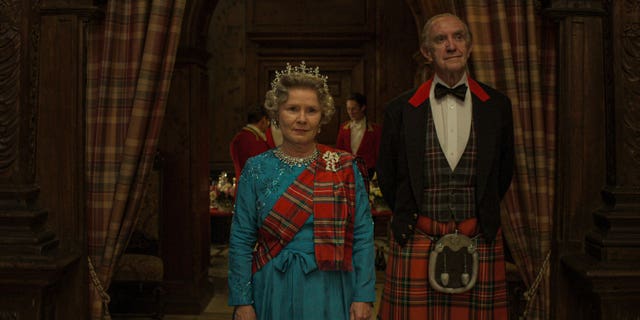 Sara Putt, deputy chair of Bafta and chair of Bafta's Television Committee, stressed that despite a lack of ethnic diversity among the performing nominees – with all six leading actress nominees being white – there was more diversity in terms of age and socio-economic background.
She said there was an "ongoing conversation" and the industry needs to keep "diversity in all its forms at the front of our minds".
"I would imagine what you're referencing is ethnic diversity but we're aware of diversity across socio-economics," she told a media call.
"I think we could say that that is probably fairly well represented in certain areas … We've been discussing gender, disability – all of these things are factored into our thinking and our conversation.
"And again, as I said earlier, we are a barometer of the industry. We reflect what's out there, what's being made, the performances that have been during that year."
Channel 4's strong showing, including nods for its reboot of Friday Night Live, Derry Girls and Taskmaster, comes after the Government's plans to sell the broadcaster were scrapped.
Charlotte Moore, chief content officer at the BBC, said: "I'm thrilled by the huge range of Bafta nominations we have received this year, demonstrating that the BBC is at the top of its game, bringing audiences top class, genre defining programmes across the board.
"Congratulations to all the hugely talented nominees recognised today, I wish them all the best on the night."
Good Morning Britain on ITV secured a nomination in the news coverage category for presenter Susanna Reid's interview with Boris Johnson.
Claudia Winkleman received an entertainment performance nomination as host of BBC's One hit mystery show The Traitors, with the programme also recognised in the reality and constructed factual category, alongside Freddie Flintoff's Field Of Dreams on the same channel.
The nominations also highlighted the role the TV sector played in the Queen's state funeral with the BBC receiving nods in the live event and director: multi-camera categories for its coverage.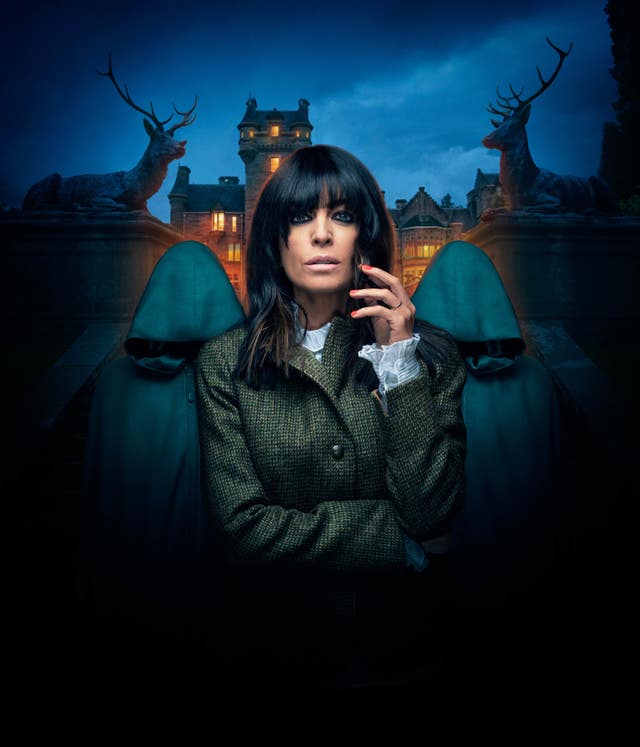 A special episode of The Repair Shop, which saw host Jay Blades meet the King before his accession to the throne, was tapped for a daytime award, alongside ITV game show The Chase and Scam Interceptors on BBC One.
Following the nomination announcement, former co-presenter of quiz show Pointless Richard Osman said it was a "kick in the teeth" for producers of daytime television to have only two programmes recognised in the category, as the special episode of The Repair Shop originally aired at 8pm.
He tweeted: "Daytime TV punches far above its weight in terms of ratings, cost & popularity. To have only 2 daytime shows on this list is a bit of a kick in the teeth for producers.
"If I made Bridge Of Lies, HUTH, Come Dine, Lingo etc I think I'd feel robbed. Why bother having the category?"
He later tweeted: "Apologies for such a TV-centric tweet, but it can be such a snobbish industry sometimes. Also, I love all three of those nominated shows (but the brilliant Repair Shop was on at 8pm)."
It was later confirmed that The Repair Shop: A Royal Visit was deemed eligible by Bafta's TV committee because it was originally commissioned by Daytime and if a category receives fewer than 20 entries then the number of nominees is reduced to three as a result.
Notable snubs included Netflix's queer coming-of-age drama Heartstopper and This Is Going To Hurt star Ambika Mod.
Bafta confirmed the Duke and Duchess of Sussex's Netflix series Harry & Meghan was not entered for the competition.
"Today a record number of entries in television and craft resulted in 128 nominations, demonstrating fantastic strength and depth in programming and talent in 2022.
"We are also delighted to launch a brilliant new TV awards partnership with P&O Cruises, who will not only be our partners on this extraordinary celebration of creative excellence, they will also be providing valuable support for our remit as a leading arts charity."
Putt added: "These nominations reflect some of those changes we are seeing today, and will continue to see in the future.
"The Bafta Elevate and Bafta Breakthrough talent schemes have also supported a number of first-time nominees across categories – so if you haven't seen some of these nominated programmes, do watch them."
This year's Bafta TV ceremony will be hosted by comedians Rob Beckett and Romesh Ranganathan on May 14.
The Bafta Television Craft Awards will take place on April 23.