The daughter of the man who collided with Gwyneth Paltrow on a ski slope, has said seeing her father's state after the incident was like "a slap in the face".
Polly Sanderson-Grasham said that following the crash in 2016, her father was unable to "see the forest for the trees" and got "lost in the minutiae" of things.
Retired optometrist Terry Sanderson is suing the Oscar-winning actress over the incident at the Deer Valley ski resort in Utah, alleging she crashed into him and caused severe brain injuries.
On Thursday the court heard that prior to the incident Mr Sanderson had been "fun-loving, gregarious" man.
Ms Sanderson-Grasham described her father as a "goer" and a "real positive influence", as well as an experienced skier.
She said seeing the state of her father at his granddaughter's graduation around three months after the ski-ing crash had been like a "slap in the face".
"I felt like 'wow'. There was a moment when I almost expected drool to come out of his mouth," she said.
"He wasn't engaged with anyone… that was my first slap in the face that something is terribly wrong."
She added that her father could now not "see the forest for the trees" and got stuck "in the minutiae" of things.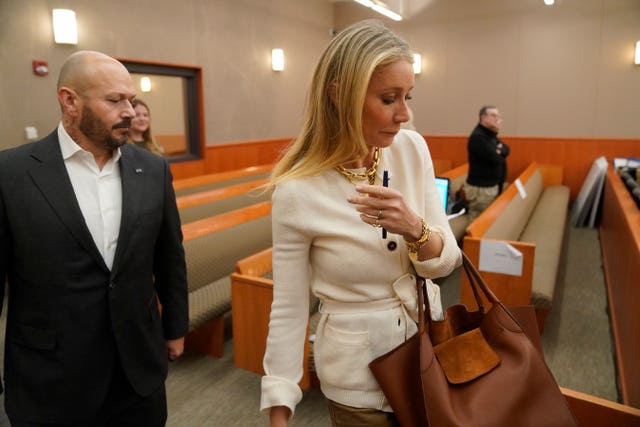 "I think he's just a little more cautious, not as confident – he's in a really negative place and that's hard for me as his daughter."
Ms Sanderson-Grasham later became emotional, telling the court: "I hope that (my father) moves on. I hope that we're able to put this very strange chapter behind us.
"We don't always choose the doors we walk through but we can choose how we walk through them. We have a lot of healing to do."
Day three of the civil lawsuit began with a video deposition from neuropsychologist Dr Alina Fong, who said that when she first met Mr Sanderson in 2017, he had presented "a myriad" of symptoms indicative of having suffered a concussion.
She said: "According to Terry's report, these were quite significantly affecting his life. It was affecting his personal life, his relationships.
"It affected him on so many levels, especially for someone who was used to loving life… by the time he came to me that was pretty much gone."
Dr Fong challenged the opinions of other medical experts employed by Ms Paltrow's defence, adding: "This has completely changed his life physically, emotionally, biologically – and he has been affected in all those domains."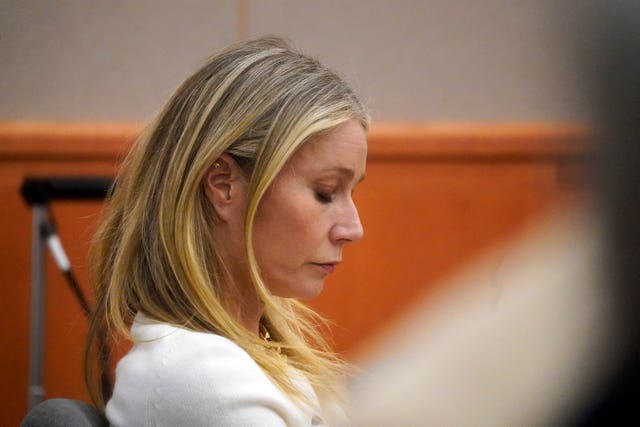 Her words echoed those of fellow neuropsychologist Dr Sam Goldstein, from whom the jury heard from on Wednesday.
Dr Goldstein said the incident had caused an "acute rapid downturn" in Mr Sanderson's behaviour and functioning that had not stemmed from pre-existing medical issues.
Mr Sanderson and Ms Paltrow are both due to take the stand in the coming days, as well as members of the actress's family.
The defence is seeking damages of up to 3,276,000 dollars (£2,688,000), while Ms Paltrow's counter-claim is for one dollar.
The trial, taking place in Park City, Utah, continues.