Gwyneth Paltrow colliding with a man from behind on a ski slope and falling on top of him is the "only scenario" that would explain his injuries, a US court has heard.
Terry Sanderson provided "a cushion" for the Oscar-winning actress during the incident at the Deer Valley resort in Utah in 2016, jurors were told.
The retired optometrist is suing Ms Paltrow over the crash, in which he suffered several broken ribs and a severe concussion.
Both are expected to provide testimony at the trial on Friday.
On Thursday jurors heard testimony from Dr Richard Boehne, who said Mr Sanderson's injuries could only have been caused by being struck from behind.
"He was hit by someone from the side and from behind, bear in mind that person landed on him. People who fall don't get rib fractures… it takes something else," he said.
"If you had a choice between Mr Sanderson hitting Ms Paltrow or Ms Paltrow hitting Mr Sanderson, you would have to pick Ms Paltrow hitting Mr Sanderson from behind and falling on top of him to account for the rib fractures."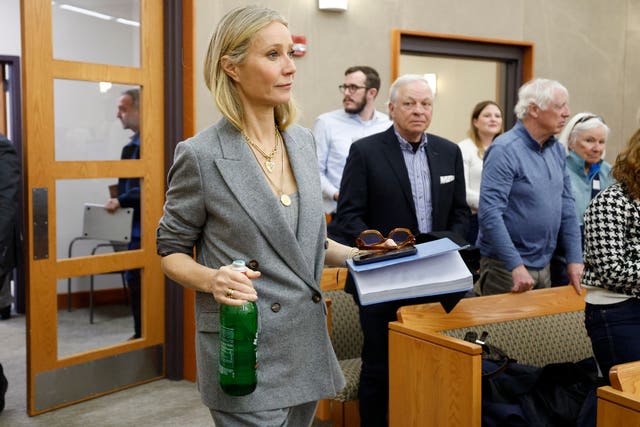 "In essence he was like a cushion, if you will."
Dr Boehne added that he had considered a "number of different scenarios" when coming to his conclusion.
Earlier, the court heard testimony from Mr Sanderson's daughter, Polly Sanderson-Grasham.
Ms Sanderson-Grasham said her father had been a "fun-loving, gregarious" man prior to the incident, describing him as a "goer" and a "real positive influence", as well as an experienced skier.
But she said seeing him at her own daughter's graduation around three months after the skiing crash had been like a "slap in the face".
"He wasn't engaged with anyone… that was my first slap in the face that something is terribly wrong."
She added that her father could now not "see the forest for the trees" and got stuck "in the minutiae" of things.
"He's easily frustrated, he gets agitated, angry – I didn't have memory of him being an angry person but he's got a pretty short fuse these days," she said.
"I think he's just a little more cautious, not as confident – he's in a really negative place and that's hard for me as his daughter."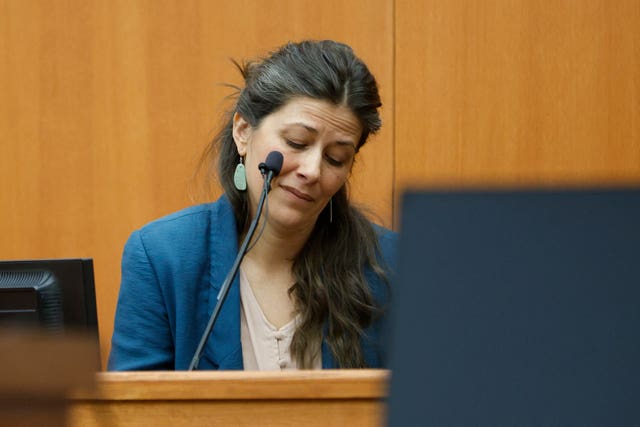 "We don't always choose the doors we walk through but we can choose how we walk through them. We have a lot of healing to do."
Jurors also heard from neuropsychologist Dr Alina Fong, who said that when she first met Mr Sanderson in 2017, he had presented "a myriad" of symptoms indicative of having suffered a concussion.
Dr Fong said there was no evidence "whatsoever" that Mr Sanderson was "faking" his injuries and he had been "an ideal patient".
The defence is seeking damages of a minimum of 300,000 dollars (£244,000), while Ms Paltrow's counter-claim is for one dollar.
The trial, taking place in Park City, Utah, continues.