Gwyneth Paltrow's 2016 ski crash caused a man to "pretty much" lose his love of life, a US court has heard.
The accident "completely changed" Terry Sanderson's life, with injuries that were likely to be "long-standing", jurors were told on Thursday.
Mr Sanderson, a retired optometrist, is suing the Oscar-winning actress over the incident at the Deer Valley ski resort in Utah, alleging she crashed into him and caused severe brain injuries.
Ms Paltrow has denied the claim and is counter-suing Mr Sanderson, alleging it was him that caused the collision.
Dr Fong said that when she first met Mr Sanderson in 2017, he had presented "a myriad" of symptoms indicative of having suffered a concussion.
She said: "According to Terry's report, these were quite significantly affecting his life. It was affecting his personal life, his relationships.
"It affected him on so many levels, especially for someone who was used to loving life… by the time he came to me that was pretty much gone."
Dr Fong challenged the opinions of other medical experts employed by Ms Paltrow's defence, adding: "This has completely changed his life physically, emotionally, biologically – and he has been affected in all those domains."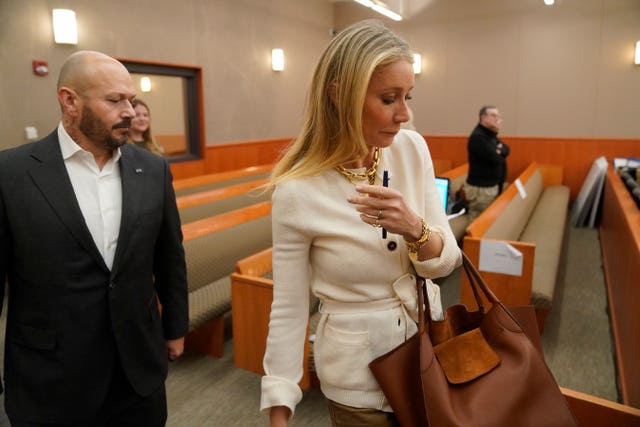 She added: "Terry showed up to every appointment on time. He gave his best effort – the treatment is very intensive. He was an ideal patient… there was no issue with any of our therapists.
"In fact it was almost the opposite… Terry is a very intelligent man and he didn't want to be injured… and was willing to do anything he could to change where he was at."
Her words echoed those of fellow neuropsychologist Dr Sam Goldstein, from whom the jury heard from on Wednesday.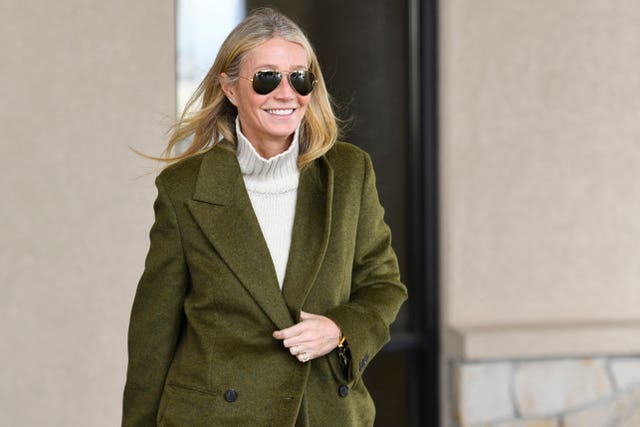 "Were it not for that particular accident, the life he was living (prior)… would be the life he would still be living," Dr Goldstein said.
Mr Sanderson and Ms Paltrow are both due to take the stand in the coming days, as well as members of the actress's family.
The defence is seeking damages of up to 3,276,000 dollars (£2,688,000), while Ms Paltrow's counter-claim is for one dollar.
The trial, taking place in Park City, Utah, continues.