Sir Billy Connolly has released his latest collection of limited-edition artworks.
Six new pieces from the 80-year-old comic's Born On A Rainy Day collection is now available to buy, framed or unframed.
The framed set of six is currently available to pre-order from Castle Fine Art for £6,250 and the unframed box is £4,500.
The worldwide launch of the collection will be on March 30.
The six new pieces are called Birds On A Wire, Headrest, Backseat Driver, Very Humble Goldfish, Helping Mummy With Twine, and A Load Of Old Bollocks.
On that final artwork, Sir Billy said he had been inspired when he saw baskets of balls in design showrooms.
"I couldn't think of a name for the piece I started to draw, so I thought A Load Of Old Bollocks would cover it nicely," he said.
Sir Billy launched his art collection with Castle Fine Art in 2012, and it has since proved popular with collectors.
On Backseat Driver, he said: "I'm very fond of him. I didn't know what it was at first, because it didn't have legs. It was just a shape.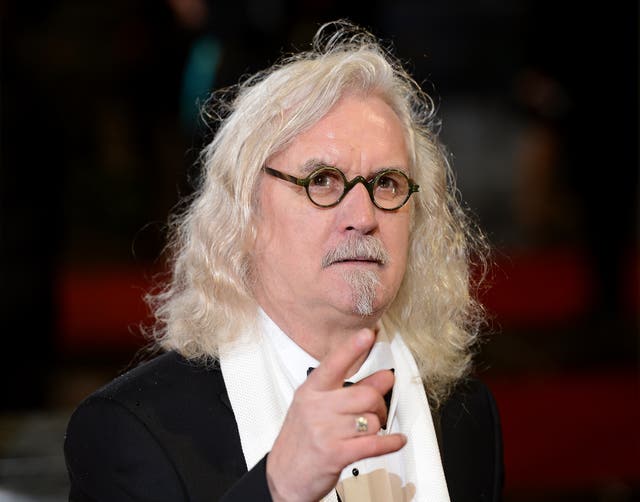 He said he "pondered for ages on the title" of Birds On A Wire, but once he finished it the song by Leonard Cohen of the same title kept coming to him.
"The man in the picture is sitting on a seat with his legs dangling over, doing a sort of martial art, and the ball is just a ball," he said.
"The birds let you know which way is up. If you want to know which way to hang it, the birds are the right way up – my drawings come with instructions."