Gwyneth Paltrow said she felt "very sorry" for a man she collided with on a ski slope, but reiterated multiple times that she had been the "victim" of the crash.
The Oscar-winning actress said she could not be "at fault" for Terry Sanderson's subsequent health decline as she had not caused the accident.
Ms Paltrow is being sued by retired optometrist Mr Sanderson over a collision at the Deer Valley resort in Utah in 2016.
The actress has denied the allegations, claiming that Mr Sanderson collided with her, and is counter-suing him.
Ms Paltrow entered the witness box on Friday to give evidence, wearing a dark blue skirt and a button-down blouse, and began her evidence by describing herself as an "intermediate" skier who was "familiar" with the rules of skiing.
Describing the incident the actress said she had initially been "confused" and had not known what was happening.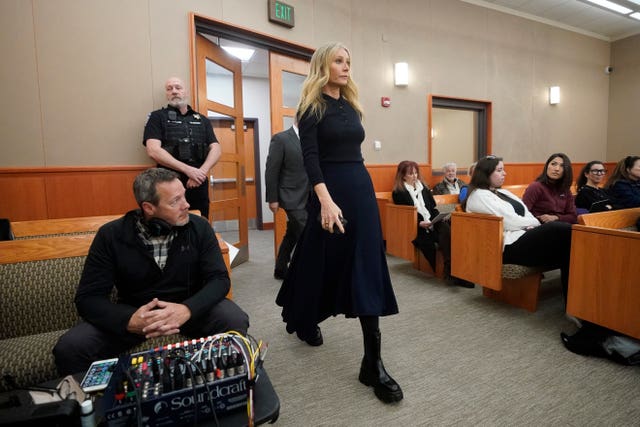 She added: "(I thought) Is this a practical joke? Is someone doing something perverted?… my mind was going very quickly and trying to ascertain what was happening."
Ms Paltrow she "did not believe" the testimony of previous witness Craig Ramon, but acknowledged that neither her ski instructor nor her children had seen the incident.
Mr Ramon previously gave evidence at the trial, in which he said he had witnessed the actress "slam" into Mr Sanderson.
"I did not believe his testimony," Ms Paltrow said.
"If you have two people in ski gear with helmets on and you're 40 feet away I don't know how you can discern who is who."
Ms Paltrow apologised for "screaming" at Mr Sanderson after the collision, and using bad language when she told him "you skied into my effing back".
"What you have to remember is that when you're a victim of a crash, your psychology is not necessarily thinking about the person who perpetrated it," she said.
"After an incident like that when you feel hurt and violated, adrenaline takes over."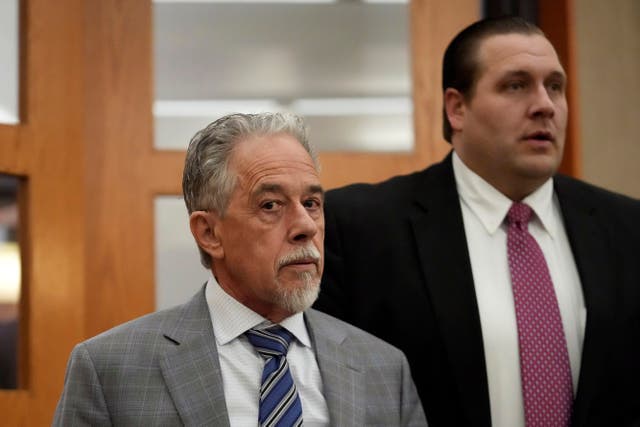 Mr Sanderson, who was also present, watched the recreation.
The court previously heard from two of Mr Sanderson's daughters who both noted significant changes in their father's mental and physical health since the incident.
Later on Friday, under cross examination from her attorney Stephen Owens, Ms Paltrow said she felt "very sorry" for Mr Sanderson.
"I really do feel very sorry for him," she said.
"It seems like he's had a very difficult life but I did not cause the accident so I cannot be at fault for what subsequently happened to him."
The actress denied that she was counterclaiming for one dollar because of a similar "symbolic" lawsuit brought by US pop star Taylor Swift.
"I had not been familiar with (that lawsuit) but I now am," she said.
"It's an actual dollar that I'm asking for. It's symbolic because the damages would actually be more."
Mr Sanderson is expected to give evidence next week alongside Ms Paltrow's children and husband Brad Falchuk.