Rupert Everett and Alan Cumming will lend their voices to an upcoming documentary about the playwright Sir Noel Coward.
Sir Noel rose from being a child actor to winning an Oscar and having a West End theatre named after him.
His plays Blithe Spirit, Easy Virtue and Relative Values continue to be adapted into films.
My Best Friend's Wedding star Everett, 63, will voice the late director while Scottish actor Cumming, known for GoldenEye and X-Men 2, will narrate Mad About the Boy – The Noel Coward Story.
The title of the film takes its name from the popular Sir Noel song Mad About The Boy which features lyrics about unrequited love.
American singer Adam Lambert will perform a new version of the song, produced by Amanda Ghost and Johnny Coffer, in the upcoming film, which is being released in the 50th anniversary year of Sir Noel's death.
It will also feature private home movies of Sir Noel's global travels, which were recently found in the storage vaults of the Noel Coward Estate, along with rare photography.
Director Barnaby Thompson, known for his work on films like St Trinian's, Wayne's World and Spice World, said: "Noel Coward remains a fascinating character, a true original.
"He invented the modern Englishman, witty, sophisticated and stylish, and yet he was born poor and left school when he was only nine.
"He was a sex symbol who was queer in a very straight world, and ended up exiled from the country he came to define."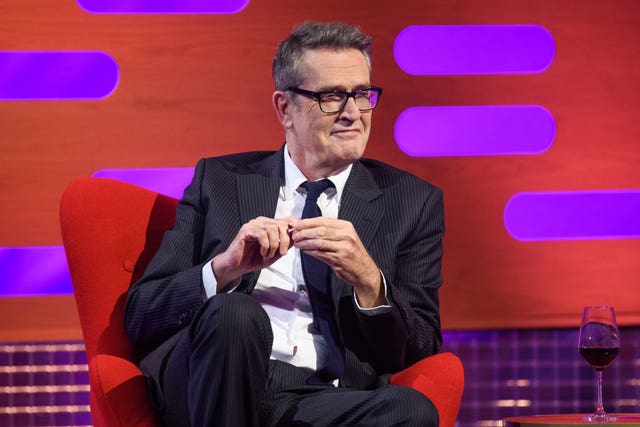 He received a special award at the 1942 Academy Awards for directing, writing and producing the war film In Which We Serve, and a Tony Award in 1971 for distinguished achievement in the theatre.
He died in 1973 at his home in Jamaica.
In 2006, the Albery theatre in St Martin's Lane, London, which had been named after theatre director Sir Bronson Albery, became the Noel Coward Theatre.
The film features footage of his collaborators and admirers, including Lord Olivier, Dame Maggie Smith, Peter O'Toole, Harold Pinter, Frank Sinatra, Lauren Bacall, Sir Michael Caine and Lucille Ball.
Producer Gregor Cameron, who works for the production company Unigram, said: "An award-winning actor, writer and director, Noel Coward was also a songwriter who wrote many of the most iconic and evergreen recordings of the 20th century."
The film also coincides with new productions of Sir Noel's plays next month. The Vortex is at the Chichester Festival Theatre and Private Lives at the Donmar Warehouse, starring Green Wing and Postman Pat: The Movie actor Stephen Mangan and Tipping The Velvet actress Rachael Stirling.
Mad About the Boy – The Noel Coward Story will be released by Altitude in Irish and UK cinemas on June 2.