A bee that appears as though it is riding a tiny broomstick will be one of the latest enchanting creatures to feature in Sir David Attenborough's Wild Isles series.
The BBC programme sees the much-loved 96-year-old naturalist and broadcaster shine a light on the challenges affecting the British Isles and celebrates nature that exists on our doorsteps.
In the third episode of the five-part-series, viewers will be invited to take a closer look at grassland habitats and many of its inhabitants – including the mason bee.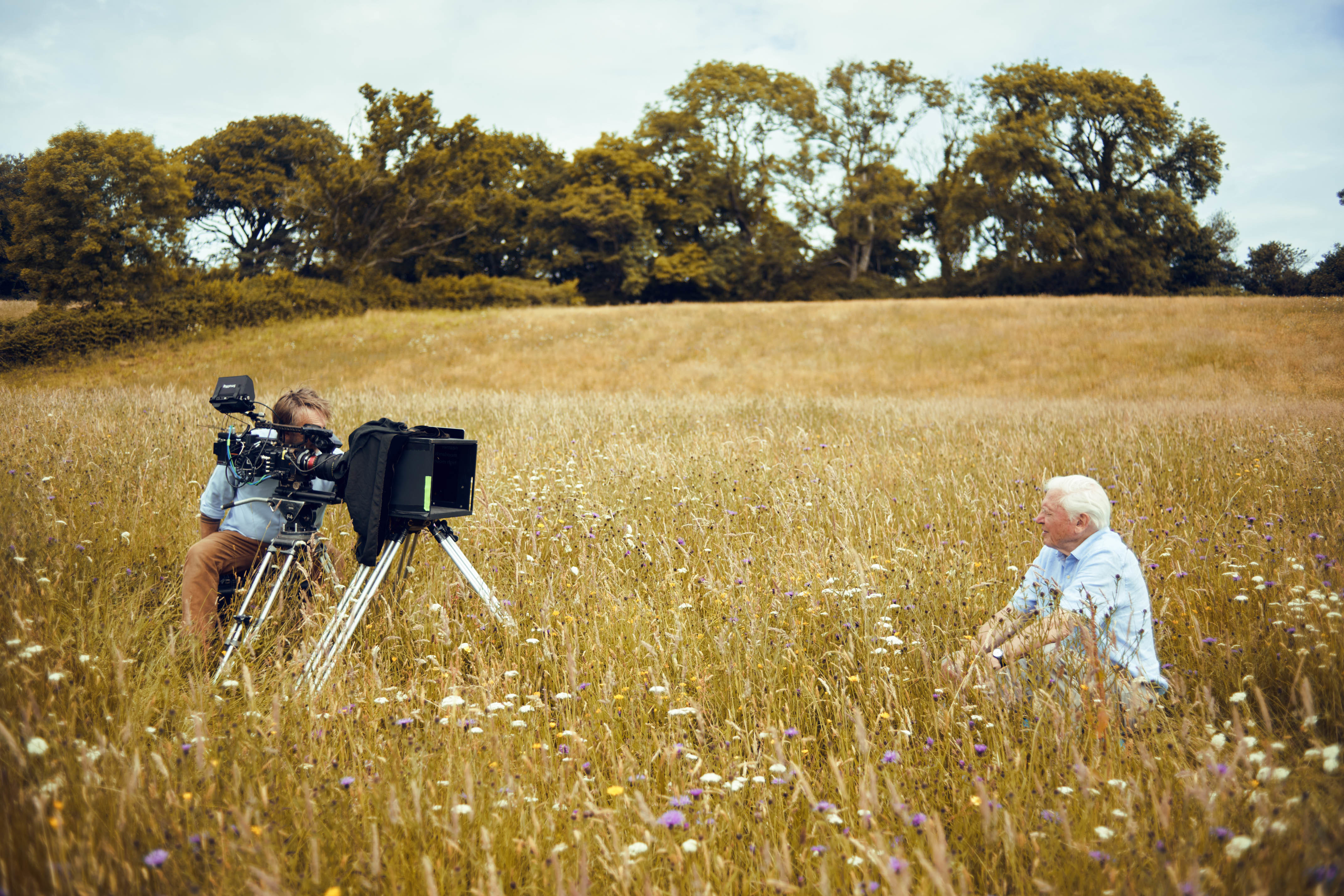 Filmed in Dorset, the female two-coloured mason bee nests in disused snail shells which she then conceals with the dry grass stalks she collects.
The crew enlisted the help of an entomologist – an insect specialist – and used a macro lens to effectively capture the bee's behaviour as she collected up to 100 sticks of grass for her nest.
Speaking about capturing the mason bee, producer Nicolas Gates said: "The two-coloured mason bee, our 'witch bee', whizzes around chalk grasslands looking for empty snail shells of the exact right size.
"Like Goldilocks with her porridge testing, the female two-coloured mason bee will check lots of empty shells in the grassland, some are too big, some are too small or damaged, until she finds just the right one within which to lay her egg.
"She is nicknamed the 'witch bee' as after laying each egg she seals up the shell and then hides it under a pile of tiny sticks. She collects each stick individually and carries it, as she flies under her body and looks like she is riding a tiny broom."
Elsewhere in the episode, Sir David looks at the behaviour of a different insect, a killer caterpillar that uses methods of deception to find its food before emerging as a large blue butterfly.
The sequence, which was filmed over three years, marks the first time the species' lifecycle has ever been captured on video in full.
Wild Isles cameraman Alastair MacEwen spoke about the experience of filming the insect, saying: "This butterfly went extinct in the UK because of changes to its habitat, a familiar and sad tale of our times.
"However, the making of Wild Isles has coincided with remarkable conservation success. Through careful scientific management, the butterfly has been brought back and can be seen once more in British meadows, giving us a glimmer of hope for the future.
"The filming was a challenge in so many ways. It is always necessary to film specific key moments of behaviour to tell any story about animal behaviour – miss just one of them and you have failed.
"With this project every one of these moments involved behaviour so complex and so sensitive to disturbance that the task frequently seemed beyond reach."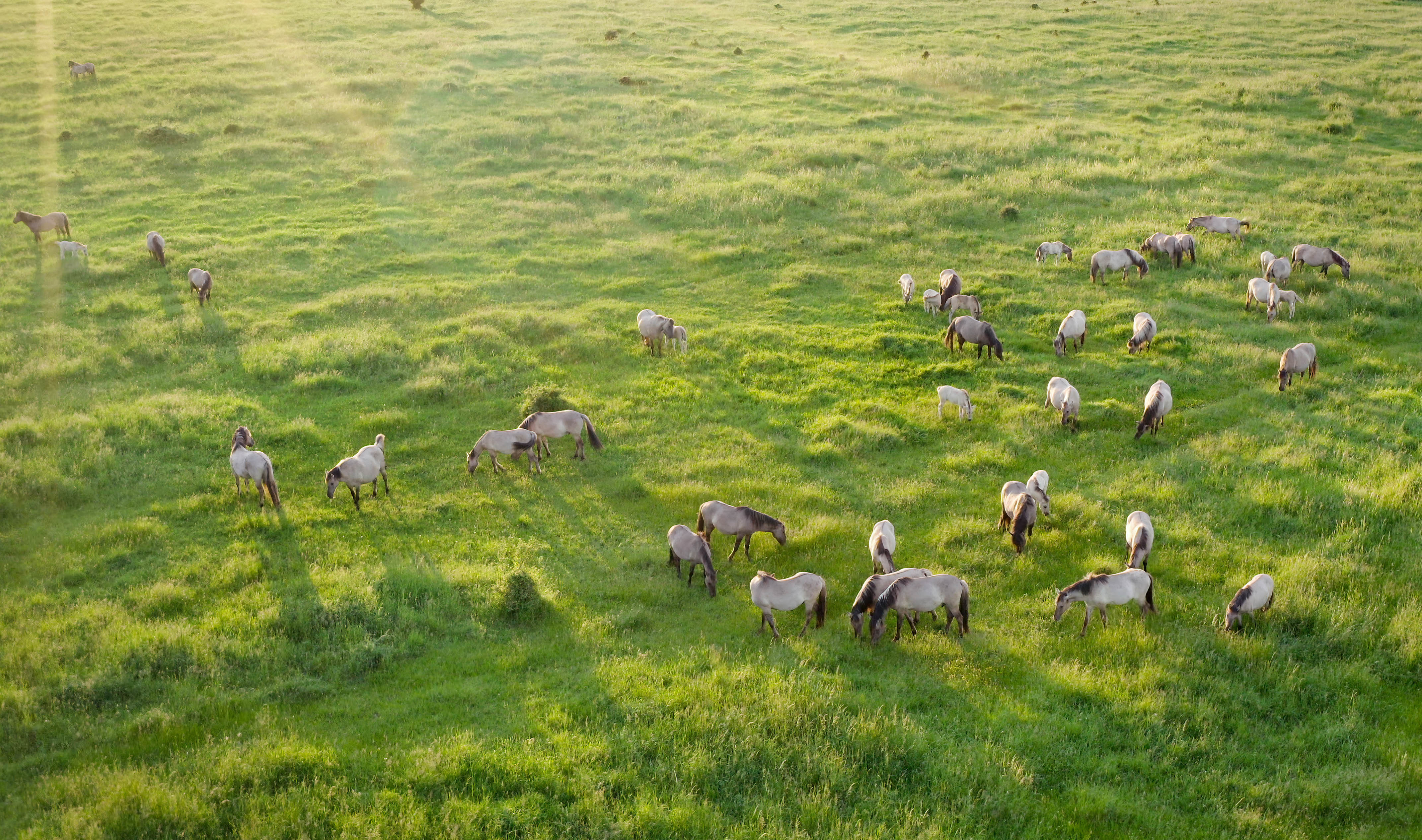 A further two hour-long episodes of Wild Isles – Freshwater and Marine – are still to come.
Sir David will introduce the Grassland episode from a hay meadow in Dorset and will appear in a chalk stream in Wiltshire for Freshwater and a green bridge on the Pembrokeshire Coast to introduce Ocean.
He will sign off from Skomer Island at the end of the Ocean episode.
Across the five episodes, the Wild Isles crew filmed in 145 locations and captured 96 species which took 1,631 days to film.
The series has been funded by nature charities WWF and the RSPB with support from the Open University, and has been produced by Silverback Films – the team behind many of the BBC's landmark nature shows.
Episode Three: Grasslands will air on BBC One and iPlayer on March 26 at 7pm.