The publisher of the Daily Mail will bring a bid to end High Court claims brought by people including the Duke of Sussex, Sir Elton John and Baroness Doreen Lawrence over alleged unlawful information-gathering at its titles.
The group of high-profile individuals, also including Sir Elton's husband David Furnish and actresses Liz Hurley and Sadie Frost, announced in October they were bringing claims for misuse of private information against Associated Newspapers Limited (ANL).
In a statement announcing the launch of the legal action, released by Hamlins law firm, it was alleged the unlawful acts included hiring private investigators to secretly place listening devices inside cars and homes and the recording of private phone conversations.
Former Liberal Democrat MP Sir Simon Hughes is also suing ANL.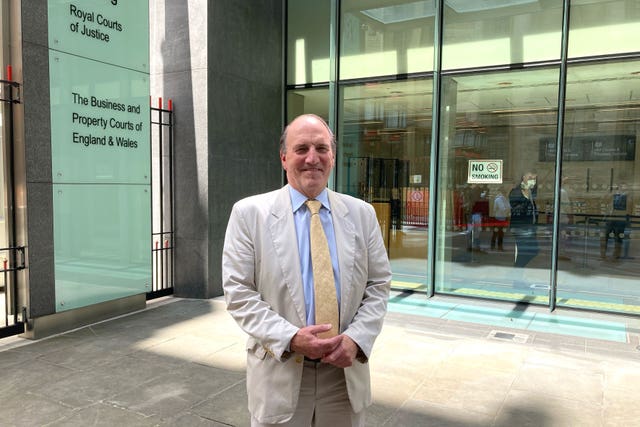 A spokesperson for ANL also said the allegations were "unsubstantiated and highly defamatory claims, based on no credible evidence".
A four-day hearing at the Royal Courts of Justice in London is due to begin on Monday, which is set to include ANL's bid for the claims to be dismissed without a trial.
While there have been a number of damages claims over unlawful activity at newspapers in the wake of the phone-hacking scandal, most of which have settled, this is the first claim to be brought against ANL.
News Group Newspapers (NGN) has settled claims relating to the now-defunct News Of The World, while never admitting any liability over claims made in relation to The Sun.
Mirror Group Newspapers (MGN) has settled claims relating to its titles, including The People and The Sunday Mirror.
Both publishers are facing further claims, and have recently made attempts to bring the long-running litigation to an end.
The hearing before Mr Justice Nicklin is due to begin at 10.30.