Paul O'Grady put Battersea Dogs and Cats Home "on the map" as an internationally recognised charity, the organisation's chief executive has said.
The TV and radio presenter became an ambassador for Battersea in 2012, following the success of ITV's multi-award-winning For The Love Of Dogs, 11 series of which were filmed at the home.
Battersea chief executive Peter Laurie told the PA news agency that O'Grady would have taken all of the charity's dogs home "if he had his way".
Mr Laurie said: "It's hard to overstate Paul's impact at Battersea over the last decade. He really helped put Battersea on the map.
"Of course we were a well-known London dog and cat rescue charity, I think thanks to Paul we became a nationally recognised and loved organisation and in fact our fame now extends to many countries around the world as well."
He spoke to PA in the home's veterinary hospital, which O'Grady helped open alongside the then Duchess of Cornwall in September 2016.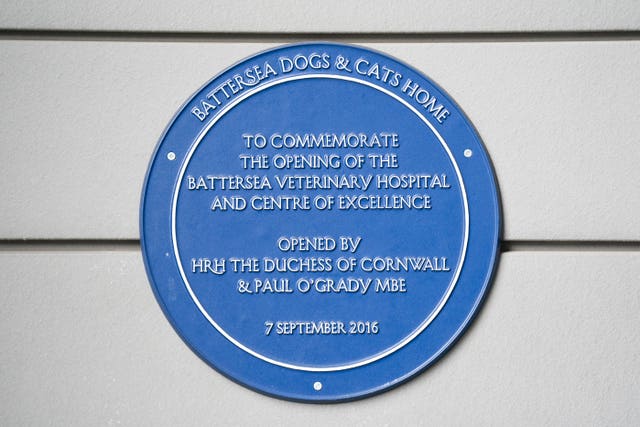 He described O'Grady as a "genuine animal lover".
"He could walk into a kennel with a dog he had never met before, sit on the floor and play with that dog and bond with that dog within minutes," Mr Laurie said.
"He would fall in love with that dog and the dog would fall in love with him too and you can't pretend, that was so authentic, that really was Paul – a true animal lover in every bone in his body."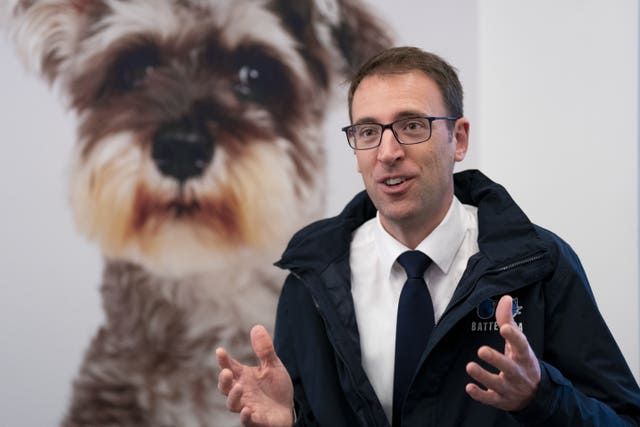 "If he had his way he would have taken them all home, but I guess his head overruled his heart ultimately. He limited himself to five dogs that he rehomed from Battersea over the years he worked with us."
Last year O'Grady was joined by the Queen Consort in a special one-off episode of the For The Love Of Dogs programme to mark 160 years of Battersea.
Mr Laurie called it his "personal treasured memory".
He added: "I think that day we saw Paul at his absolute best. He was full of fun, making jokes, engaging staff and volunteers, playing with the dogs, he was having a great time. He just looked very happy and very relaxed in the company of his four-legged and two-legged friends."
O'Grady was given a special recognition award at the 2018 National Television Awards for the impact For The Love Of Dogs had on helping find homes for rescue animals nationwide.
During an interview during the first series in September 2012, he said it was "hand on heart… one of the nicest jobs I've ever had" and praised the home as "a magical place".
Ali Taylor, who appeared alongside O'Grady in the series, said the presenter met "hundreds if not thousands" of dogs during his time working with Battersea but never lost his "infectious enthusiasm and interest in getting to know them all individually".
Eddie was joined by Boycie, a shih-tzu, in 2014, Conchita, a Maltese, in 2015, Arfur, a mongrel puppy, in 2017, Nancy, another mongrel puppy, in 2020, and Sausage, a wire-haired dachshund, in 2021.
O'Grady's contribution to animal welfare was also recognised with an RSPCA animal hero award.
Chief executive Chris Sherwood said: "Paul O'Grady's love for animals and the incredible way he told their stories inspired countless families to rehome rescue pets and give them a second chance of happiness.