Sir Elton John hailed his "home crowd" fans as he kicked off a series of shows in London.
The 75-year-old singer-songwriter is performing 10 shows at London's O2 arena as part of his Farewell Yellow Brick Road tour.
A few hours before the show, Sir Elton took to Instagram to praise his fans.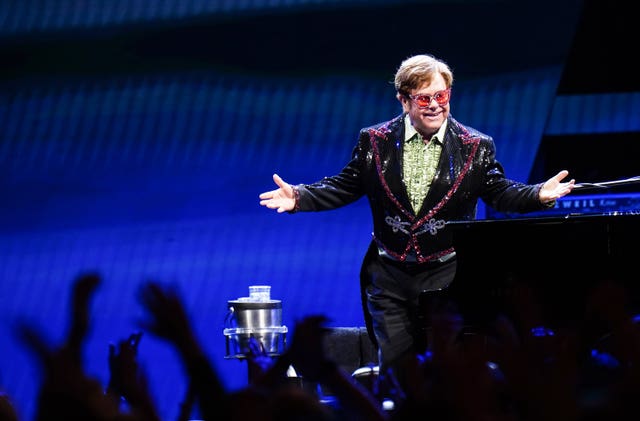 "Can not wait to kick the London shows off tonight, nothing beats a home crowd!!"
Taking to the stage in front of a 20,000-strong crowd, Sir Elton was wearing a glittery black tailcoat jacket and signature bejewelled glasses – and opened the show with Bennie And The Jets.
He is set to play eight more shows at the O2 in April and a further one in May before taking the tour to Manchester, Leeds, Birmingham, Aberdeen and Glasgow.
His North American leg of his Farewell Yellow Brick Road tour was filled with pyrotechnics, spectacular visuals and several guest appearances including Dua Lipa.
The veteran pop star's final ever gig in the UK will take place on June 25 when he will headline the Pyramid Stage at Glastonbury Festival in Somerset.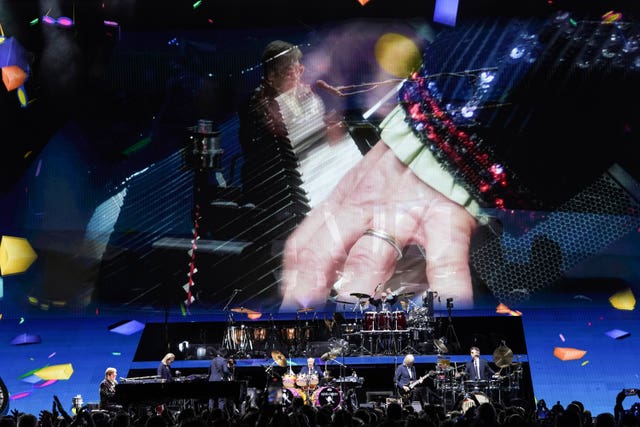 Sharing a picture of himself and O'Grady in character as his drag queen persona Lily Savage, Sir Elton wrote: "A brilliant entertainer, wit, and supporter of LGBTQ+ rights and the fight against Aids and HIV who I was fortunate enough to spend time with including when he hosted @davidfurnish's and my Stag Party before our Civil Partnership in 2005.
"Thank you for all the joy you brought into the world, Paul. You went places nobody had gone before and we will miss you very much."
Sir Elton has also made headlines this week as he and several other high profile people made High Court claims against the publisher of the Daily Mail.
Seven people, including Sir Elton, his husband David Furnish, the Duke of Sussex, Baroness Lawrence of Clarendon, Sadie Frost, Liz Hurley and Sir Simon Hughes, are bringing legal action against Associated Newspapers Limited (ANL) over denied allegations it carried out or commissioned unlawful information-gathering.
ANL, which "firmly" denies the allegations, has asked a judge to rule in its favour without a trial, arguing the legal challenges against it were brought "far too late".
At the end of a four-day hearing at the High Court in London, Mr Justice Nicklin said he will give his decision in writing at a later date.