Clara Amfo has said her Ghanaian heritage helped her reject negative thoughts about her body image as "all bodies are truly celebrated" in the country's culture.
The BBC Radio 1 presenter, 38, has opened up about fighting against limited ways of deeming what is a healthy body and why she has turned to boxing as a cathartic release in Elle UK's new podcast series Why I… Move.
She told the series: "It's funny because I only became really aware of my body in comparison to others in a negative way towards the end of college or the start of university.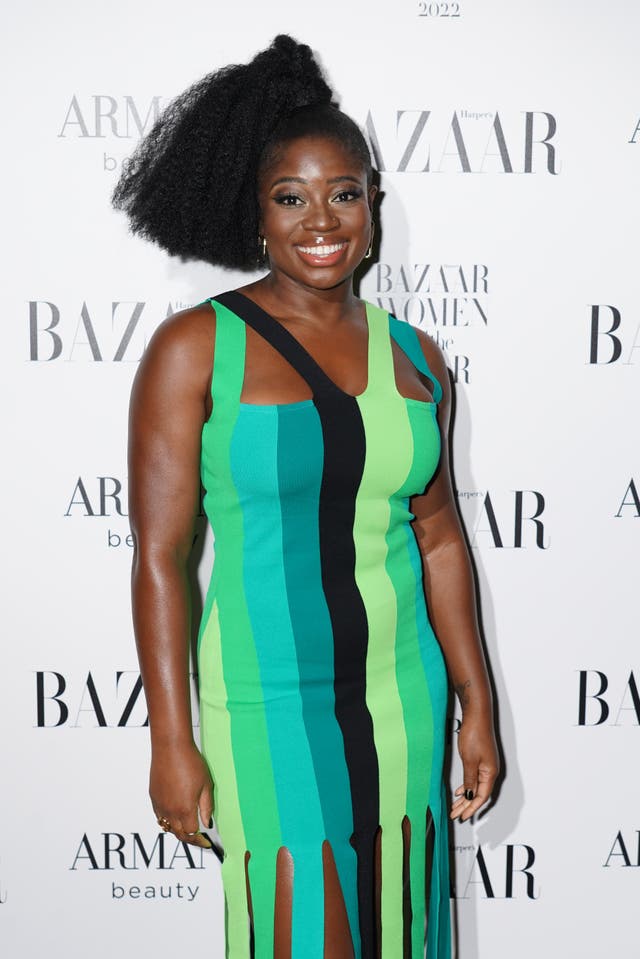 "But particularly if you're bigger, that's not necessarily a bad thing."
"I remember my dad telling me that in a lot of Ghanaian families, it's a sign of wealth to have some bum and have boobs and a belly," she added.
"It's just not a shameful thing to have a body. It's really, really not."
The radio DJ revealed that she once laughed at a doctor who said she was "technically overweight".
"I was just like, 'No, I'm not. Okay, maybe according to this really outdated, numerical system'," she recalled.
"But, for me, it's not about what your weight (is), but about how you feel in your clothes."
Amfo hosts the Radio 1 Future Sounds show and has appeared on a number of shows as a guest including RuPaul's Drag Race, The Weakest Link, Gogglebox and competed on Strictly Come Dancing in 2020.
She admitted that when she has had a bad day or someone has annoyed her, she likes to channel these emotions into a boxing session.
"There are a couple of exs whose faces I've imagined on those pads", she said.
"When I've been feeling the emotion like if I'm not feeling confident, I will look at the pad and I think 'Okay, that pad is all my insecurities'."
She added: "There (have) been times I've definitely cried in (boxing) sessions if I've been having a rubbish day.
"Say I'm going through a bit of a tricky time, we might do a couple of drills, and I might just cry a little bit.
"And it's just like,' we'll just start again tomorrow', and that's okay."
The full interview can be heard on ELLE UK's Why I… Move podcast series.