A resident artist who draws patients undergoing treatment at a cancer care centre has described the "unique, intimate experience" he has dedicated nearly a decade to.
Simon Tolhurst, 55, said it is a "privilege" to be the portrait artist in residence for the Haematology Cancer Care University College London Hospitals (UCLH) Charity, spending every Thursday since 2013 volunteering to create A4 drawings of its patients and gifting prints of them afterwards.
Mr Tolhurst now works as a fundraising officer for UCLH Charity and told of the "fascinating" people he has met, as well as his aim to make an exhibition out of the 389 portraits he has collected over the last 10 years.
"I've met so many incredible people in this project and been privileged to make portraits of people in that situation," Mr Tolhurst, based in Camden, told the PA news agency.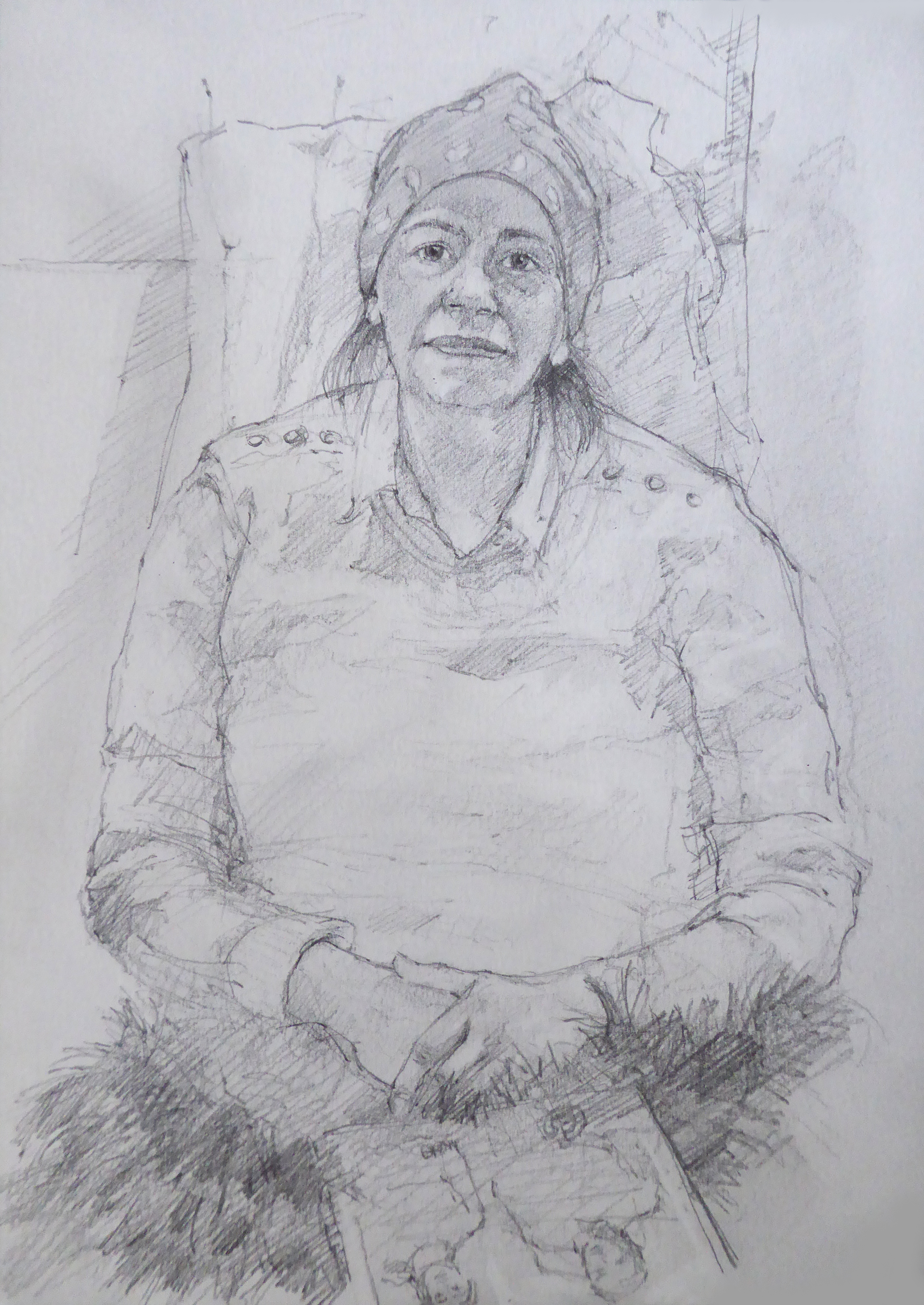 "I never know who I'm going to draw when I go in there, who I'm going to meet, what they do and what could pop up in the conversation.
"I don't know of another situation where someone's going into (that) environment and drawing people during treatments.
"I feel as though it's a little bit unique for that."
An artist all his life, Mr Tolhurst was drawn to portraits when he worked at a union building for the University of London and would draw students who sat for him.
In 2013, he was invited to become the resident portrait artist at the UCH Macmillan Cancer Centre in the capital's city centre, a project that has produced a myriad of "uplifting" and "moving" stories which have stayed with him, including a "bucket list" family portrait for a patient who was terminal and a man receiving Car T-cell therapy, a specialist type of treatment where cells are extracted and introduced back into the bloodstream to recognise and attack cancer cells.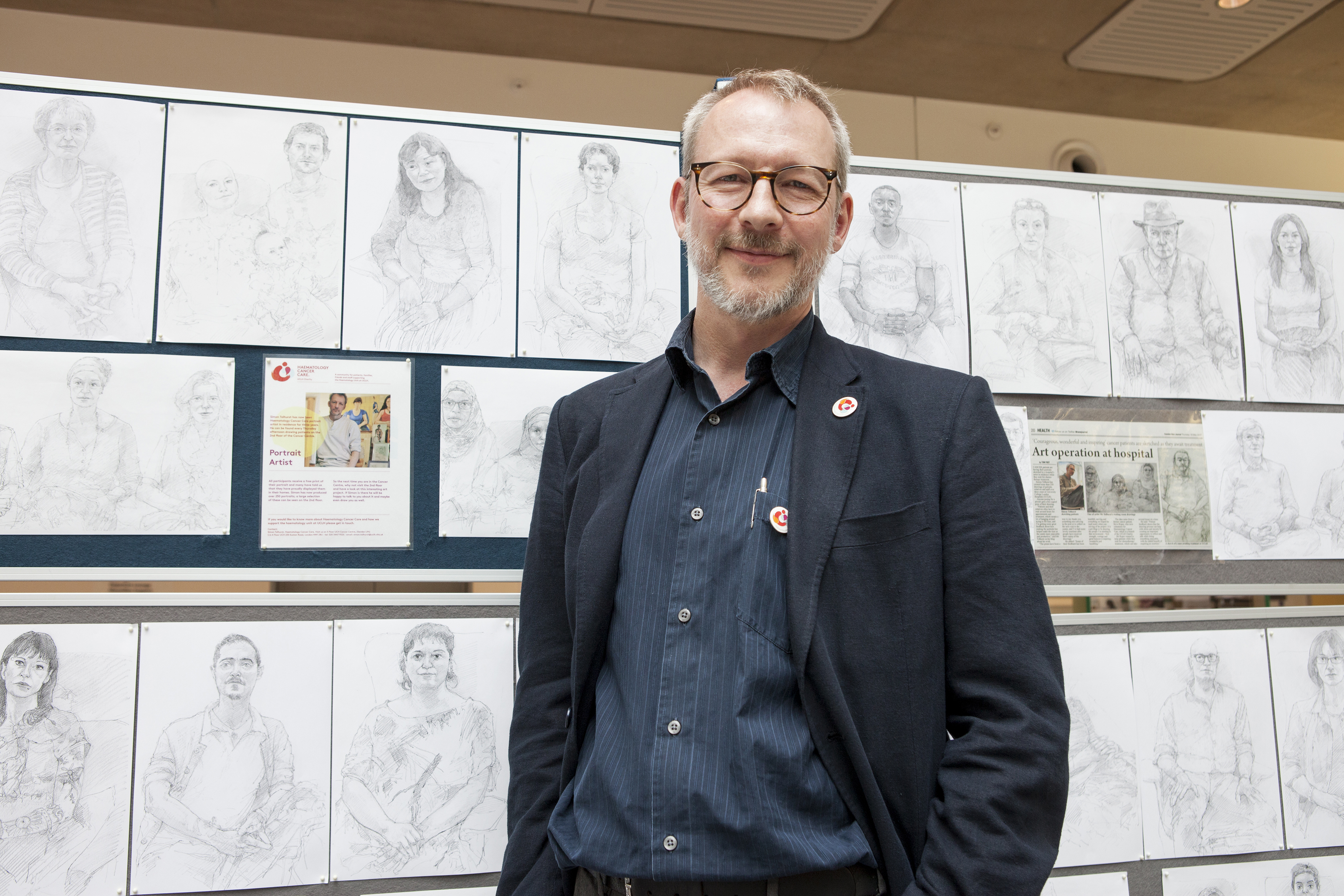 "We were chatting for a little while and he's a really nice guy. And he was very, very ill at the time.
"But he was having something called Car T-cell treatment… And I went back each week to say hello – and he was getting better and better each week.
"And on the third week, he was out of bed, sitting in a chair, posing for a portrait for me whilst the members of staff came in to say, 'I heard you're going home tomorrow, I just wanted to come in and say hi,' and examples like that… they're really uplifting."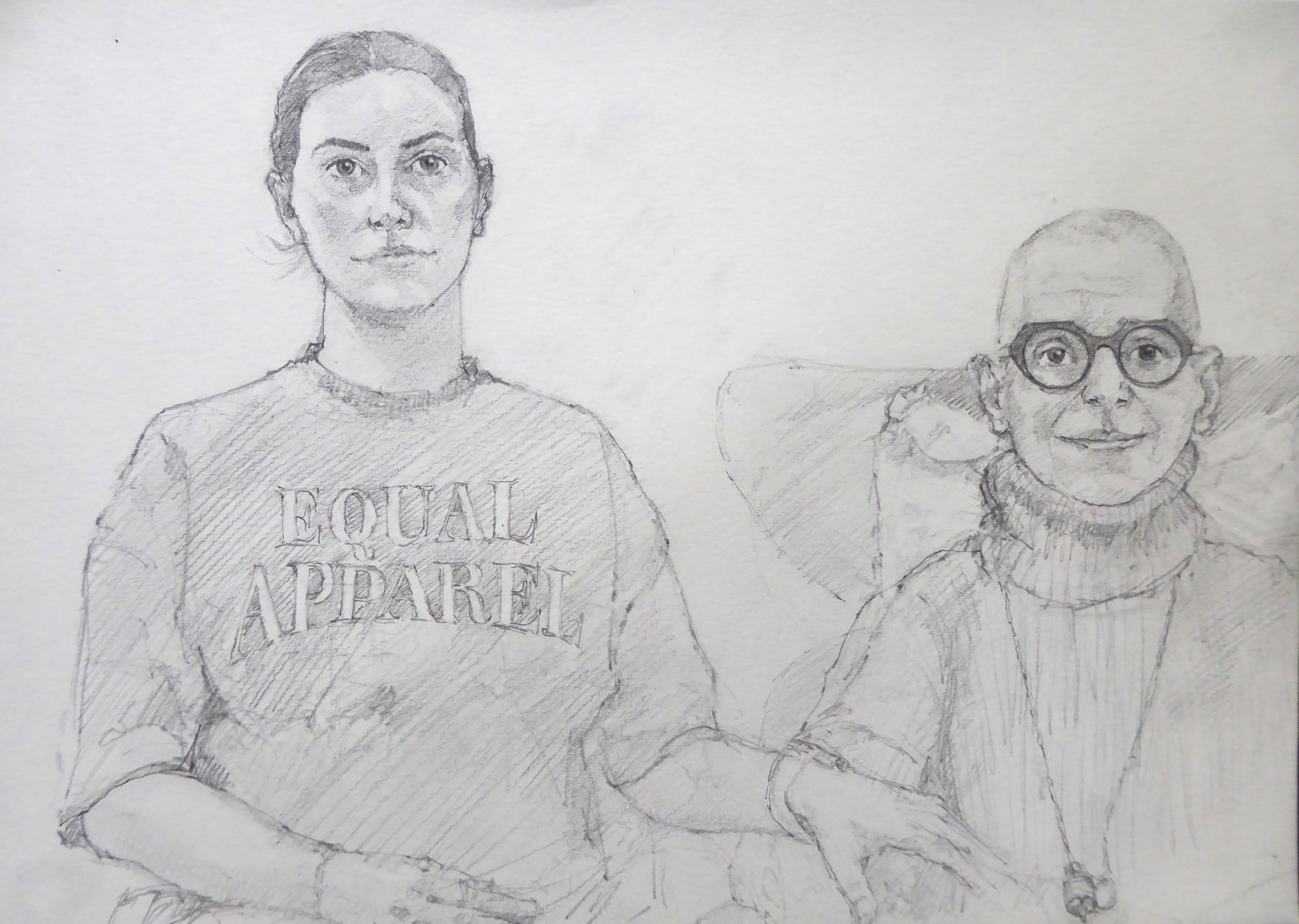 He mentioned once drawing a patient who was unable to have treatment because her blood pressure was too high.
"I said to her, 'Well, posing can be quite relaxing, quite meditative. Shall we try and make the drawing and see what happens with that?' And I think about 45 minutes into the drawing when the staff came back to take her blood pressure, she was back down within the treatable range," he said.
"It was just brilliant and she was thrilled.
"And she said to me afterwards, 'You've shown me something; with the diagnosis and the treatments, I've been so stressed out and so worried about everything that I haven't found time to relax and to de-stress from it.'"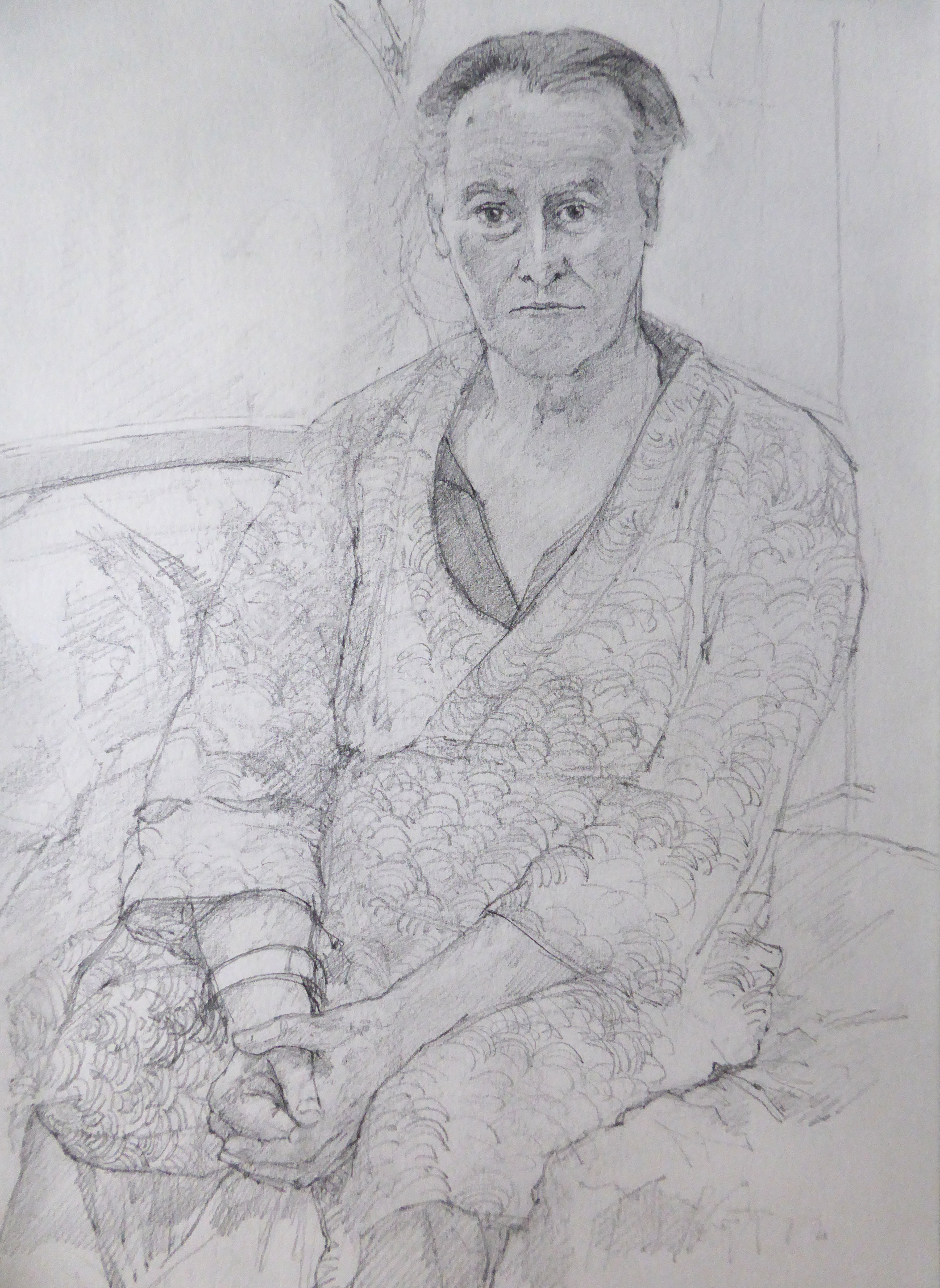 "I like the portrait to look back at the viewer and in order to do that, I have to ask the person posing for me to look back at me whilst making the drawing," he said.
"And that eye contact is incredibly intimate; it's something that we don't do with strangers. But I really like that dynamic… You do feel quite close to people."
Mr Tolhurst also praised the "brilliant" charity that has allowed the project to flourish in a clinical space.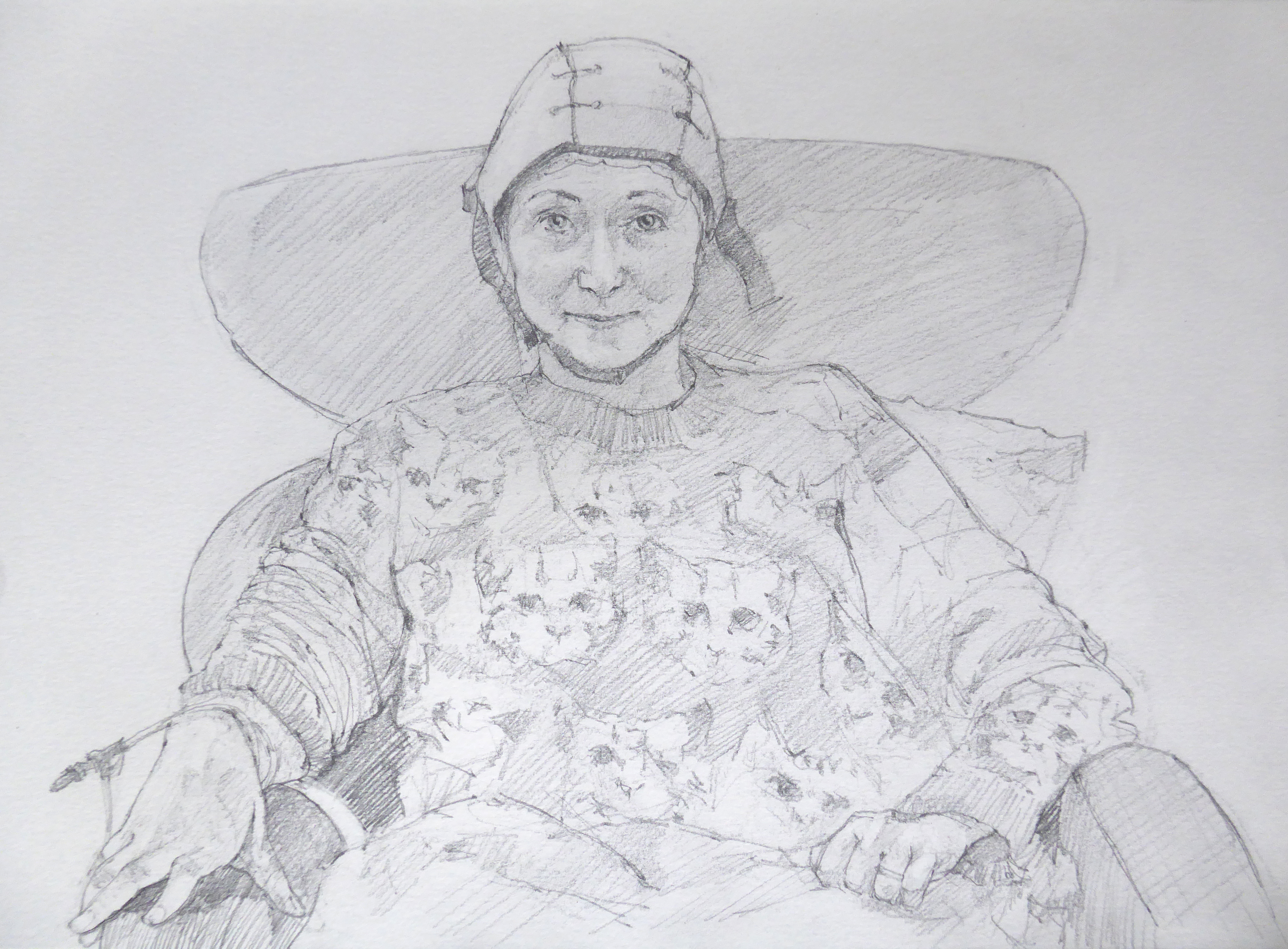 "It was nice to refocus on the staff," he added.
"They're doing an amazing job because it's extremely precise what they have to do with the treatments.
"But at the same time, they've got to have that level of empathy and care and humaneness.
"It just feels like a very worthwhile use of this skill to be able to make accurate portraits in a busy environment, and it doesn't cost me anything – it's just time and pencils and paper."