The curator of a new exhibition celebrating the 50th anniversary of David Bowie's album Aladdin Sane has said the record's artwork is "as powerful today as it was then".
The Aladdin Sane: 50 Years exhibition has been curated by Chris Duffy, the son of photographer Brian Duffy – who worked with the late Bowie to create his highly recognisable lightning flash portrait.
Asked if the image helped carve a path for gender-nonconformity in art, music photographer Chris told the PA news agency: "50 years on you can retrospectively read things into an image and of course with Aladdin Sane imagery is as powerful today as it was then.
"One never knows how something becomes, certainly in this instance, I would suggest a cultural icon.
"And there's a lot of moving parts that come together for something to become unique. So I think people read into things. I think at the time David would have had different reasons why he put that imagery together and brought in other creatives to create that image."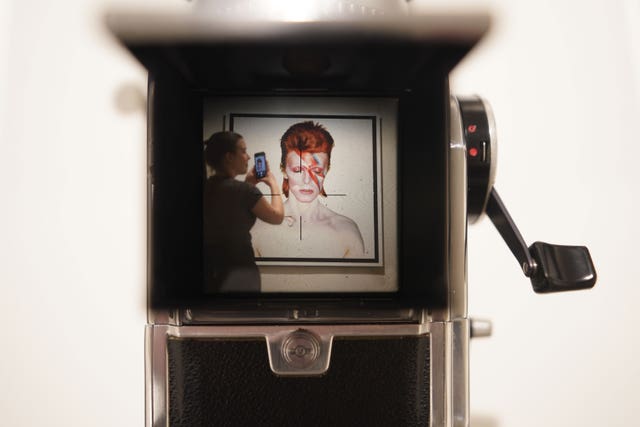 "It's an image that's haunting, and I think it asked more questions than there are answers", Chris said.
"There have been lots of dissertations on actually what it means, is it a Death Mask? There are lots of different interpretations.
"I've looked at it all my life and I never tire of it. It's just something that resonates with everyone.
"Uniquely, I always said that I thought when David passes away that will be the image that becomes his legacy image and I think I'm probably pretty right on with that."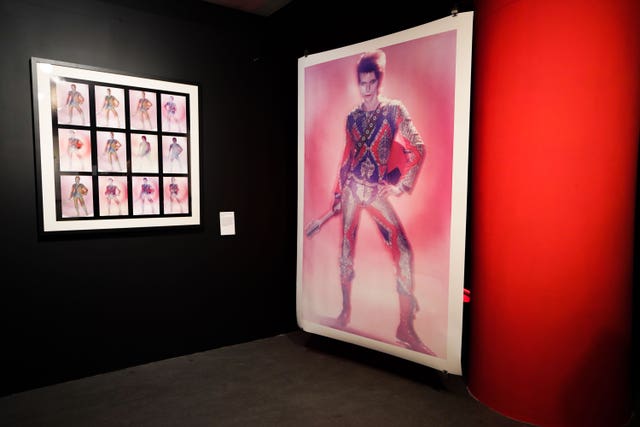 Chris Duffy first met the Starman musician in 1973 when he was recording Aladdin Sane in London as his father was working with Bowie at the time.
He later had the opportunity to photograph Bowie alongside his father in 1980 for his 14th studio album Scary Monsters.
Reflecting on working with Bowie, Chris recalled how "aesthetic was everything" to the singer.
He said: "David understood the complete package. It wasn't just the music, he had to hang that on, at that a character which evolved over different periods.
"From Ziggy to Thin White Duke, to the Lodger, Scary Monsters. So he fundamentally understood the power and importance of image."
The exhibition, which is based in the Spirit Level at the Royal Festival Hall, will explore this idea of how Bowie continuously reinvented his image throughout his career and inspired his fans to do the same.
It will also look at the music scene of the early 1970s, when Bowie and Brian Duffy first met, and go on to chart the relationship that developed between the musician and photographer.
Chris added that he feels his father and Bowie "gelled" in a way in which the singer could express an idea and the photographer would "bring something unique to the party".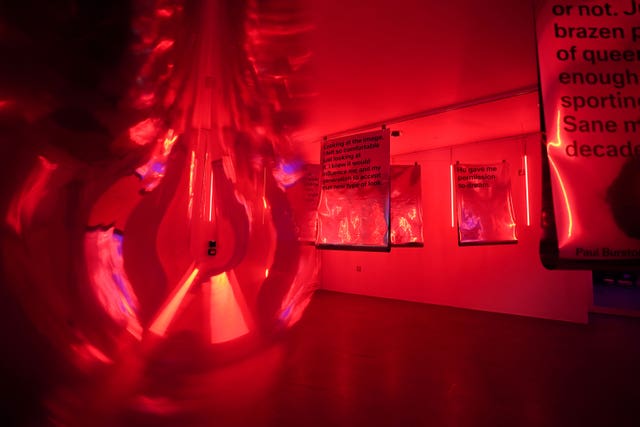 As part of the 50th anniversary celebrations, a number of artists will pay tribute to Bowie and Aladdin Sane in the Royal Festival Hall on April 21.
The Nu Civilisation Orchestra will host the event, which will see Anna Calvi, Jake Shears of the Scissor Sisters, Tawiah, Roxanne Tataei and Lynks perform Bowie's album in its entirety, including hits such as The Jean Genie, Drive In Saturday and Lady Grinning Soul.
The Queen Elizabeth Hall Foyer will host two nights of club music in celebration of Bowie on April 21 and 22, with DJ collective Queer House Party and Afro-Caribbean-inspired Queer Bruk.
There will also be a number of talks and poetry events, with readings from the likes of Luke Kennard, Keith Jarrett, Golnoosh Nour and Mark Waldron, who are among 10 poets to have been commissioned to write a new poem inspired by a track from Aladdin Sane.
The Aladdin Sane: 50 Years exhibition will run at the Southbank centre from April 6 to May 28.