The buzz generated by a U2 concert in Belfast during the referendum campaign for the Belfast/Good Friday Agreement boosted the Yes campaign, Mark Durkan has said.
Mr Durkan, who headed the SDLP's campaign for a Yes vote, described the challenge of countering strong campaigning by those opposed to the accord in May 1998.
Those campaigning for a No vote included the DUP and then UKUP, and raised concerns including over the release of paramilitary prisoners and a lack of decommissioning by the terrorist groups.
Mr Durkan said images of released prisoners being cheered at events had caused discomfort across the community.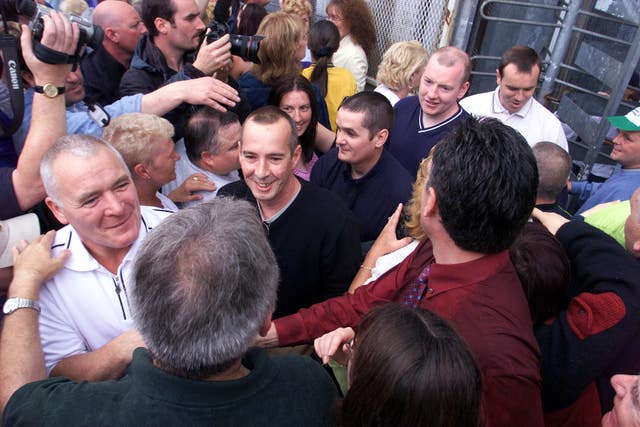 "You had a strong No campaign and that was a difficulty during the referendum in that the pro-agreement parties had different things we were emphasising about what was achieved in the agreement," he said.
"It was a wee bit like the holograms on a bank card, unionists would have seen one thing, and nationalists would hold it up and see another thing. We had to be open and honest in public about that.
"The No campaign, criticised it in all sorts of ways, no matter what arguments the rest of us used, they were taken and distorted and used by the No campaign.
"We had very visible events with prisoners appearing at rallies and celebratory scenes, loyalist events, and there was a lot of resentment, not just among unionists, we were starting to hear many people feel very uncomfortable about this sort of overtone to the agreement.
"I remember John Hume making a point of ringing Gerry Adams to see if some of the rhetoric and the imagery could be toned down on the Sinn Fein side because he believed in particular it was causing difficulties for David Trimble and the Ulster Unionist Party."
Mr Durkan said then secretary of state Mo Mowlam urged a powerful handshake moment to generate momentum for the Yes campaign.
They sounded out different groups, from businesses to trade unions and churches, for an event that Mr Hume and Mr Trimble could appear at together.
They ended up on stage with U2 frontman Bono during a concert at the Waterfront Hall in Belfast.
Just a few days later, some 71% of the population in Northern Ireland voted Yes to the agreement, with 28% voting No.
Mr Durkan said his party colleague Tim Attwood was approached by music promoter Eamonn McCann who said he could get the Waterfront Hall and the band Ash from Downpatrick, and asked to use their contacts with Bono to make an appearance.
"It created a positive image in those final few days, it also created a sense of vitality and energy. You had the emancipation of a different generation as well  which I think was hugely important.
"The No campaign was making headway, there's no two ways about it, and those of us who were on the Yes side were conscious of the fact that we were a bit of a Tower of Babel, there were different messages being said.
"So being able to have this event with the high impact video footage and the photos on all the front pages, that counted for an awful lot.
"Here was something that was positive, it was energetic, it was hopeful, and that wasn't what the no campaign was offering."