A new BBC series is set to tell the story of the Troubles in Northern Ireland, featuring those who lived through it.
Once Upon A Time In Northern Ireland comes 25 years on from the signing of the Good Friday Agreement and will tell the story of the 30-year conflict in Northern Ireland over five episodes.
Due to air later this spring, the series "will give voice to the people who lived through Northern Ireland's violent past by sharing intimate, unheard testimonies from all sides of the conflict".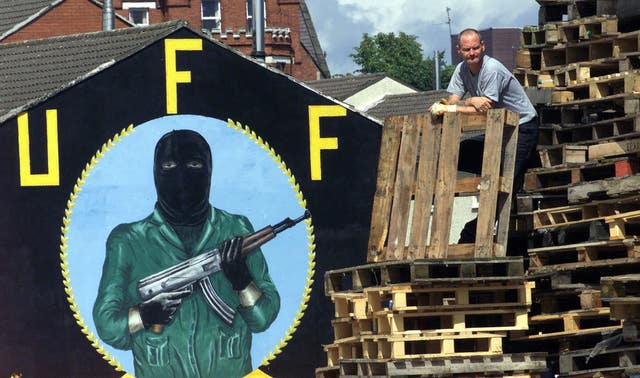 The series comes from Bafta Award-winning director James Bluemel and the team responsible for the Bafta and Emmy Award-winning series Once Upon A Time In Iraq.
The programme will explore the Troubles chronologically, from the start of the conflict in the late 1960s through to the signing of the Good Friday Agreement on April 10 1998, which attempted to bring an end to the three decades of violence that had blighted the country.
Individual stories of those whose lives were in some way changed forever by the Troubles will be told during the series, from a son whose widowed mother was kidnapped by the IRA, to a man from a loyalist estate whose family secret challenged his own beliefs, and a woman who agreed to plant firebombs.
Once Upon A Time In Northern Ireland will offer viewers an understanding of both historic events and personal memories, including Fiona's recollection of her world being decimated by Bloody Sunday.
It will include how Greg and Yvonne, teenagers in the 1970s, went on to marry despite their different religious backgrounds, and how June married her teenage sweetheart Johnnie, whose decision to join the Royal Ulster Constabulary had devastating consequences.
"Northern Ireland was always on the news when I was young – bombs, violence, murder and pain seemed to be ever present there. As an adult, I might have understood the broad politics behind the events, but I realised I had no idea how anyone in Northern Ireland really felt about living through that turbulent history.
"While interviewing for this series, I did not feel like I was hearing another well-worn rendition of the Troubles. I was hearing a spectrum of human emotions, contradictory and confusing but also real and searching. This was very different to how I think most of us outside of Northern Ireland have heard or understood this conflict before."
He added: "The people I interviewed for this series wanted to talk about their lives this way, they wanted this history to be told and they want to be heard. And I think it's our job to listen."
Head of commissioning for BBC Northern Ireland Eddie Doyle said: "This extensive series puts a fresh lens on the legacies and events of the Troubles.
"It is a challenging subject that continues to affect everyday life for people in Northern Ireland. James Bluemel has approached the stories featured with great care and made a series that is both considered and compelling.
"With the 25th anniversary of the Belfast/Good Friday Agreement, it is a timely and important addition to other BBC programming on the Troubles."
Once Upon A Time In Northern Ireland is due to air later in the spring.