John Legend has revealed he had to negotiate the trademark of his stage name with an adult film producer who went by a similar moniker.
The 44-year-old US musician, whose real name is John Stephens, said a friend of his started referring to him as "Legend" at the start of his career and it gained attention after rapper Kanye West used it on one of his recordings.
However, while appearing on The Jonathan Ross Show, he opened up about how the process to secure the name was not quite straightforward.
He explained: "I was born John Stephens. A friend of mine started calling me John Legend. Kanye kind of blew it up when he put it on one of his recordings.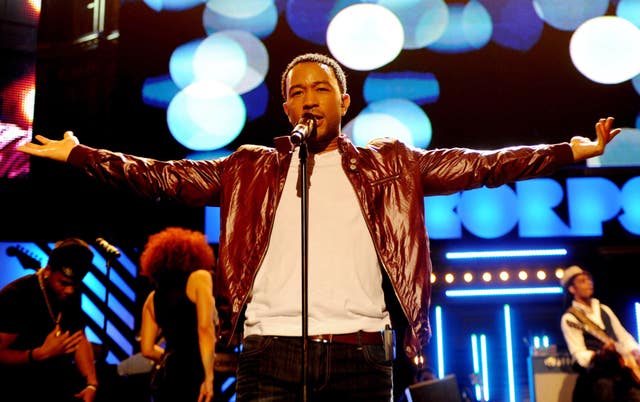 "Then I found out someone is called Johnny Legend – he was also a porn producer."
The singer continued: "I've never met him before. My manager, we had to clear the trademark.
"He reached out and negotiated a deal. I would always be John Legend and he'd always be Johnny Legend and we'd never cross."
Reflecting on how they were planning to mark the occasion, he revealed: "We're going to go back to where it all started, Lake Como."
Legend has previously spoken about how the Italian lakeside spot was where they spent one of their first holidays together.
They later tied the knot in Lake Como and the All Of Me music video, which stars Teigen, ends with footage from their wedding day.
The couple welcomed another daughter, Esti, to their family earlier this year and also share four-year-old son, Miles, and six-year-old daughter, Luna.
Legend said his older children were initially "jealous" when Teigen was pregnant but are now supportive siblings.
"Since she's come out, they've been so good, competing to see who will be the best older sibling", he added.
Teigen has previously spoken candidly about suffering a miscarriage with the couple's third child – whom they named Jack – in September 2020, before falling pregnant again last summer.
The Jonathan Ross Show airs on Saturday at 21.50pm on ITV1 and ITVX.