Downton Abbey star Phyllis Logan, who played Mrs Hughes in the period drama, has joined the cast of Shetland as filming starts on the new series.
Production of the BBC murder mystery's upcoming eighth series is taking place across Scotland and the Shetland Isles.
After Life star Ashley Jensen and Alison O'Donnell, who has appeared in We Are In Time and Holby City, are taking part with several new cast members also joining the show.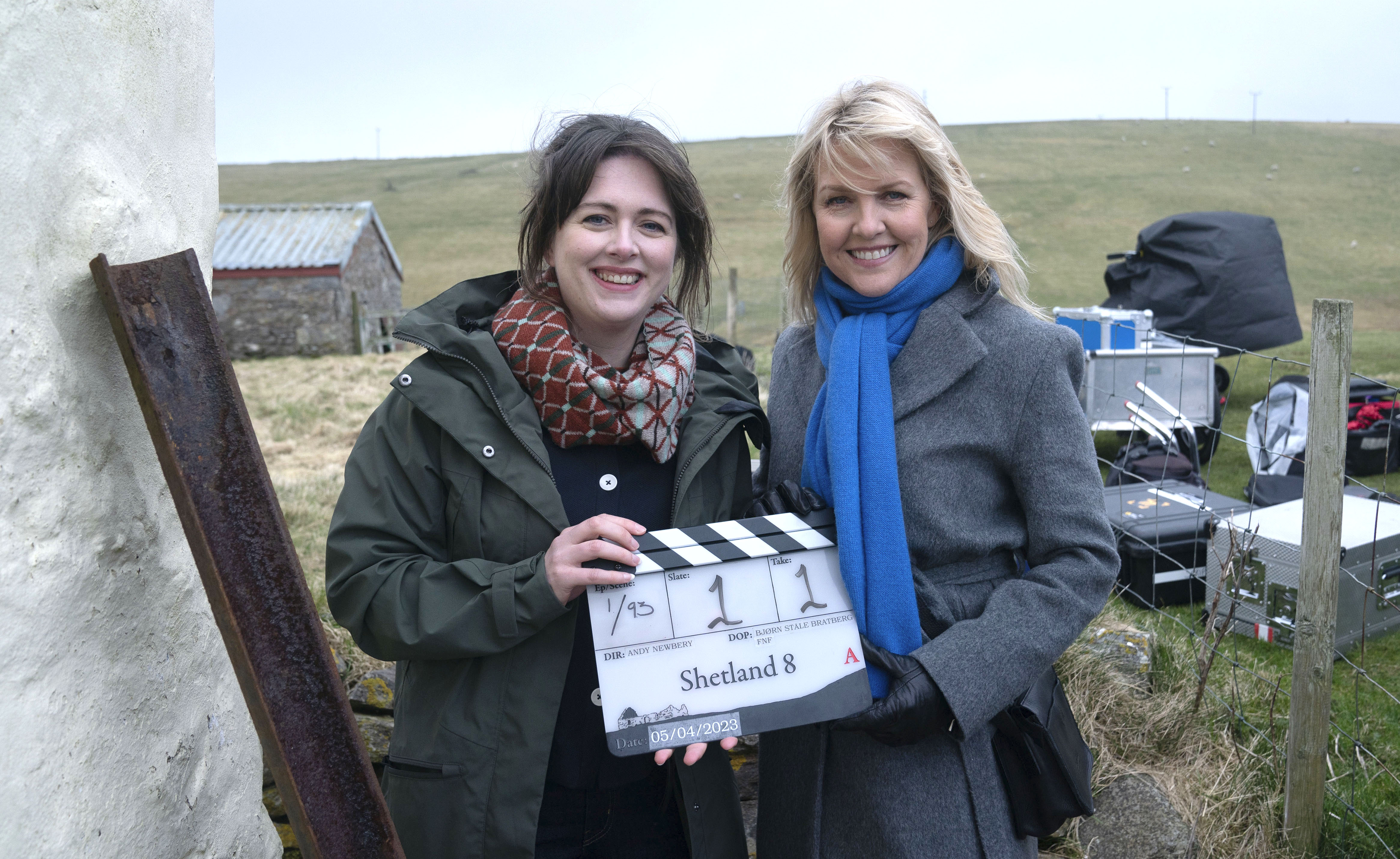 Further additions include Jamie Sives, who appeared in Guilt, Dawn Steele, who has been in Granite Harbour, and Don Gilet, who starred in EastEnders.
The cast will also include Ann Louise Ross and Lorraine McIntosh.
Based on the novels by crime writer Ann Cleeves, the new series follows Met Police Detective Inspector Ruth Calder (Jensen), who returns to her native Shetland to find the vulnerable witness to a gangland murder.
Gaynor Holmes, commissioning editor for the BBC, said: "We couldn't be more delighted to see Shetland return with such a stellar cast and a brand new, taut and thrilling murder mystery to keep audiences on the edge of their seats.
"We're very excited to see the show embark on this fantastic new chapter, with its unique blend of haunting atmosphere, rich character and emotional storytelling."
Kate Bartlett, executive producer for Silverprint Pictures, which produces the show, said: "We're so excited about this new series of Shetland with Ashley and Alison and all our wonderful returning and guest cast.
"Paul Logue has created a distinctive and emotionally complex story, set against the stunning and evocative landscape of the Shetland Isles.
"We're thrilled to be making this new series with such incredible Scottish talent."
It comes after Scottish actor Douglas Henshall left the show in 2022, having played DI Jimmy Perez since 2013.
The new series of Shetland will air on BBC One and iPlayer later this year.