AJ Odudu has said her latest TV project, The Big Interiors Battle, shines a light on people and a location which are often "under-represented" in mainstream media.
The Channel 4 programme sees aspiring homeowners decorate their dream apartment under the watchful eye of judge and architect Dara Huang, with the winner receiving the home in a former cutlery factory in Sheffield mortgage free.
Speaking ahead of the show's launch on April 21, 35-year-old presenter Odudu said: "This show offers a really unique opportunity to win a home done to the designer's specification, completely mortgage free. I mean, it's unheard of…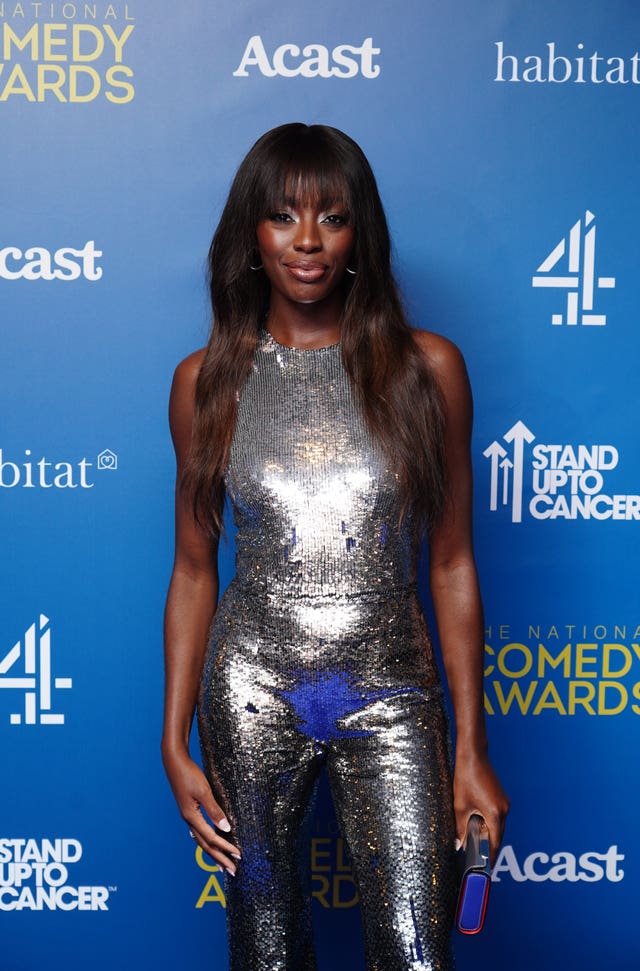 "And also it shines a light on a bunch of people who are just like, oh my gosh, as if this opportunity presents itself in a really cool and fun way. So I'm really excited about it, for sure. And it's set in the heart of Sheffield as well, which, again, I think is an area that is certainly under-represented in mainstream media – so that's really exciting too."
The show, which is based in a development from social impact property developer Capital&Centric in the centre of Sheffield, will see eight aspiring interior designers each be given the keys to an apartment where they will be challenged to make over a different room each week.
Odudu revealed her own interiors style is "bold and quite retro" but she is prone to changing her mind, with her dream bedroom "an area of contention to this day".
Speaking about the contestants on the show, Odudu said: "They all stood out for different reasons. There's a guy called Jordan who lives with his mum and he's just an ambitious young guy, he reminds me of the boys that I grew up with in Blackburn – gaming and going out and just having a good time.
"There's also a woman who lives with her partner in Devon, who has just recently had a career change and has never owned a property of her own.
"Then there's Patricia, who is Polish and young and lives with her family and has never lived away from home. She is designing a space that is literally all a part of her imagination, while she's daydreaming at home.
"Then there's Tara, who is a single mum with two kids who is renting and honestly, there's something that is relatable about each and every character on the show. That's what's so beautiful to see, I feel like everyone will be able to relate to someone's situation or interior style. They're all fun, and they're all going for it."
The contestants' work will be judged by 40-year-old Huang, who is the owner of a London-based architect and design firm.
After their designs have been judged, the hopeful contestants will return to their apartments and use an electronic key-card to learn their fate.
If the light on their door turns green, they will remain in the running for another week, but each week one contestant's door will turn red, indicating they have been locked out of the competition for good.
The first episode of The Big Interiors Battle will air on Channel 4 on April 21 at 8pm.