Climate change has "very sadly" got to a point where "you can look out the window" to see the toll on the environment and biodiversity, Chris Packham has said.
The broadcaster was speaking as he presents the second series of Our Changing Planet, in which he revisits vulnerable habitats over seven years.
Packham is joined by presenters Liz Bonnin, Steve Backshall, Gordon Buchanan, Ade Adepitan and Ella Al-Shamahi as they travel to California, Greenland, the Maldives, Brazil, Kenya and Cambodia for the BBC show.
When asked what he hoped viewers take away from the series, Packham said: "I hope that the film highlights that in any corner of our planet, at any point, we can now, very sadly, find connections to changes in our environment, climate, and biodiversity.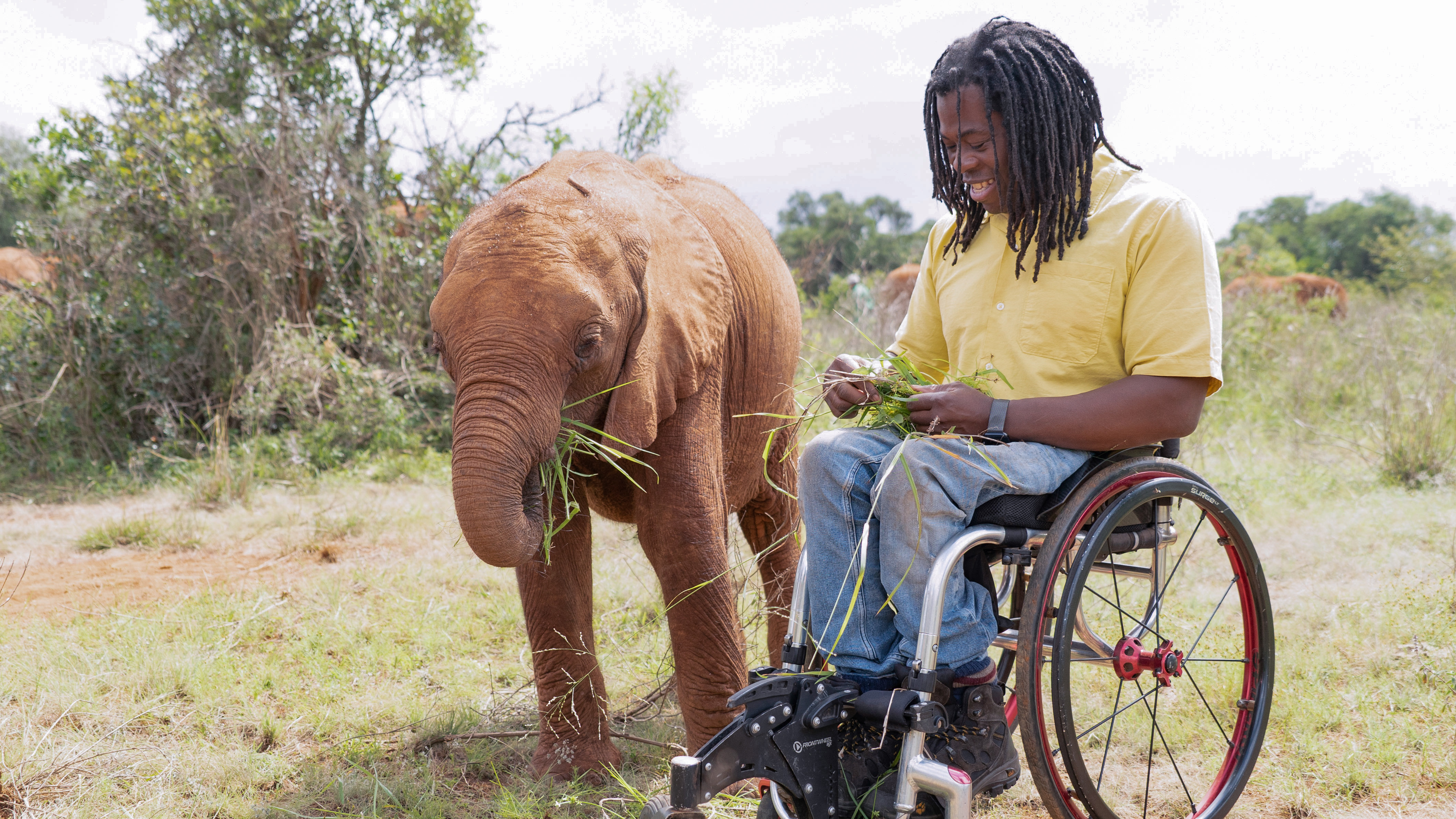 "Anyone can see it anywhere, if they look. I guess that that's another one of our messages.
"We're saying that this simple system in Greenland can tell us a lot but you don't need to go that far, you can look out the window."
The environmentalist, who fronts the BBC's Winterwatch and Springwatch shows, travelled to the north-eastern side of Greenland to talk to a group of scientists following the muskox.
Packham said: "The scientists were taking samples of just about everything, and fitting the collars and weighing, measuring, so I was able to join in first hand, which meant I was hands on with a muskox.
"So in a sort of childlike way, that was a tremendous thrill because I'd seen them and they have the potential to be dangerous animals, animals you treat with respect because of their size, but being able to get up close and personal with them was fantastic."
Elsewhere, BBC presenter Adepitan, who has previously featured in the documentary Climate Change: Ade On The Frontline, travels to Kenya to report on the effect of rising temperatures and failed rains.
When he visited the country in 2021,  the elephants were being severely affected by drought.
As Adepitan returned, he said he saw people and elephants now fighting over food and water supplies.
Talking about his highlight from the show, he said: "I think finding out that one of the elephants was pregnant.
"Just to find out that there's going to be a new baby in this situation, because this is where we talk a lot about elephants dying, and an elephant struggling.
"So to have a moment where we talk about an elephant being born, was beautiful."
Our Changing Planet returns on Sunday April 16 at 7pm on BBC One.