Danny Dyer has said "the journey that man goes on is an emotional one" while discussing Chris Eubank's experience in upcoming reality show Scared Of The Dark.
The 45-year-old actor presents the Channel 4 programme, which will see eight celebrities living together in a completely pitch-black bunker for eight days.
Speaking about the 56-year-old former professional boxer, who is one of the famous faces taking on the challenge, Dyer said: "He said some interesting stuff about how he's more fearful of stuff that happens in the light.
"And I'll back him on that, because that's where there are some very shady things going on and there's a lot of people out there that, especially in our industry, that can be quite scary, and it's very cutthroat and ruthless.
"So, he makes a good point, actually, it's scary actually in the light at the moment, maybe it won't be so bad in the dark. And then again, I won't give it away, but the journey that man goes on is an emotional one."
Dyer also suggested Eubank struggles to see eye-to-eye with some of his fellow celebrities. While explaining the relationship between Eubank and fellow boxer Nicola Adams, Dyer said: "He's the 'Sheriff of Chivalry', I believe, whatever the f*** that is!
"They're very different people, Nicola Adams is a very, very, very sweet woman. You'd think they'd bond, but they don't. They don't really gravitate towards each other. And so, Chris does struggle. And again, he's brilliant in telly, you need him to bring his madness and he doesn't like swearing, and the others, including the host, swear like a f****** trooper."
Scared of The Dark will see Eubank and Adams joined by Love Island star Chloe Burrows, former professional footballer Paul Gascoigne, The Wanted singer Max George, comedian Chris McCausland, TV personality Scarlett Moffatt and actress Donna Preston.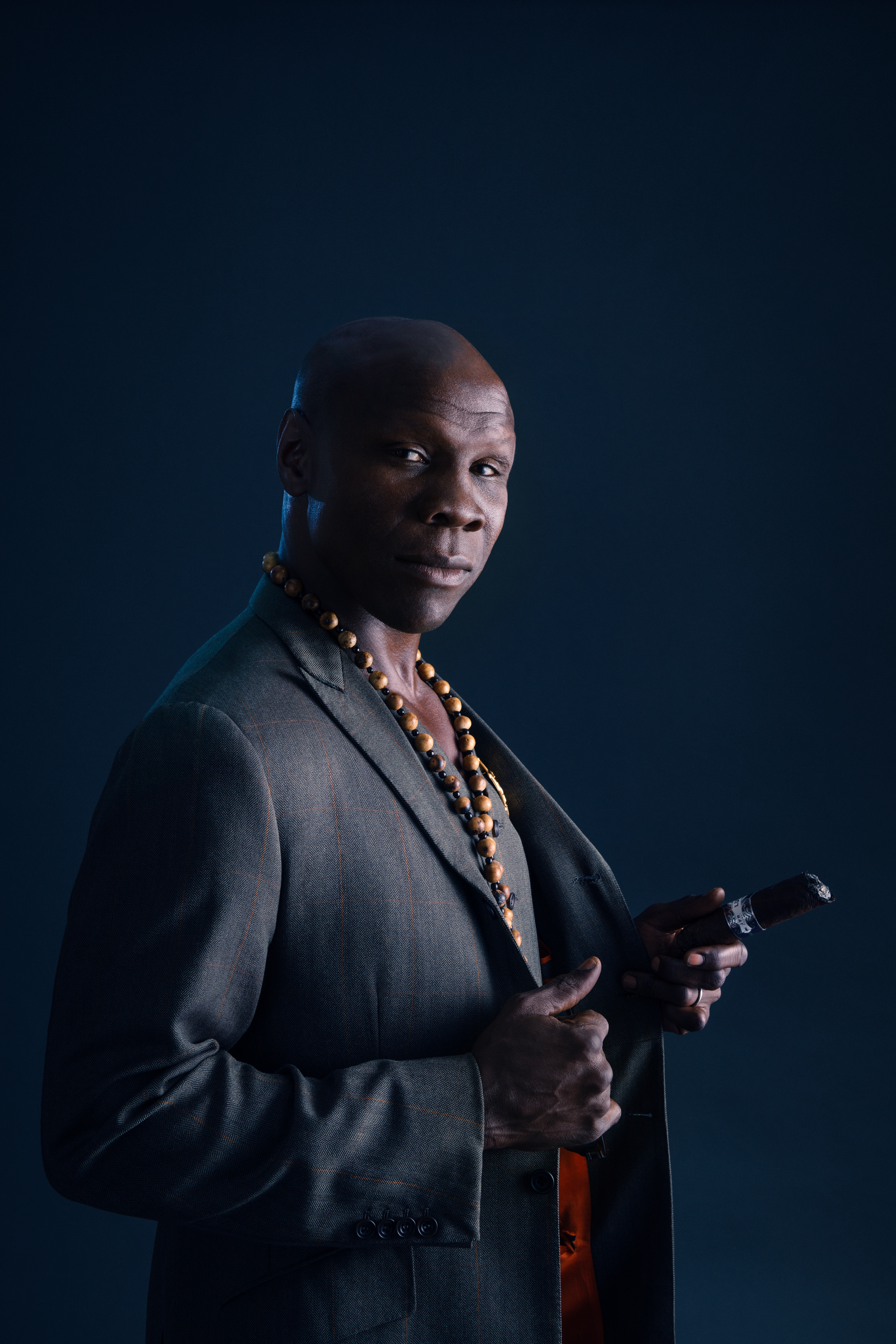 While discussing how he prepared for the show, Eubank explained: "My entire life has been my preparation. It's no different at all. What you call different is an illusion. I'm a man. I'm not a child any more. So you think like a man. You think like the person your mother taught you to be. They taught me to be a king and so that's what I am."
Eubank also said he does not expect to face difficulties during the process as a result of his life in the public eye, adding: "I don't understand difficulties. I've overcome all of the difficulties. Look at what they've written about me over the years. Look at the lies that has been said about me.
"My response to all negative comments about me from 1989, since I've been in the public eye, I've dealt with it like a gentleman. When they hated me, I never hated them. I've always loved everyone irrespective."
To leave The Bunker the celebrities must shout "I'm scared of the dark" after which they will be escorted into the light.
Clinical psychiatrist Dr Tharaka Gunarathne will watch over the celebrities during their time in the experiment and observe their behaviour with Dyer.
Scared Of The Dark begins on Channel 4 on April 16 at 9pm and runs over five consecutive nights.