S Club 7 stars Jo O'Meara and Tina Barrett have thanked the public for their "love and kindness" following the death last week of their bandmate Paul Cattermole.
Cattermole, 46, an original member of the seven-piece pop group, was found dead on Thursday afternoon at his home in Dorset.
It came shortly after S Club 7 announced an upcoming 25th anniversary tour which Cattermole was due to take part in.
Sharing a photo of Cattermole on Instagram, O'Meara, 43, wrote: "I just wanted to reach out and thank everybody from the bottom of my heart for the love and kindness you have shown over the tragic passing of our sweetest soul Paul.
"This has been utterly devastating, and I am totally shocked and heartbroken. We have lost someone so incredibly special to us all, and there is a huge sense of sadness that will never go.
"Paul will forever be a huge part of our lives, and I will forever treasure the memories we made! I will love you always Paul, God bless you my darling, Rest in forever Peace. Love JoJo."
Barrett, who also performed with Cattermole in spin-off group S Club Allstars, shared a poem she wrote for him on social media.
"Thank you for all your well wishes and support in this tragic time," she said. "I wrote a poem for Paul I'd like to share with you all."
The piece read: "Paul Cattermole / A shining star / Full of character and life / His flame burnt so bright.
"A rebel without a cause / A free spirit, a true force / While strumming the guitar / He reached for the stars.
"Farewell sweet Paul / Your star shines so bright / Forever in our hearts / Sleep well and Goodnight."
Barrett signed off the post by writing: "Miss you Cattermole love Tina."
In a statement last week, Cattermole's family and the band said the singer's cause of death was currently unknown but police had confirmed there were "no suspicious circumstances".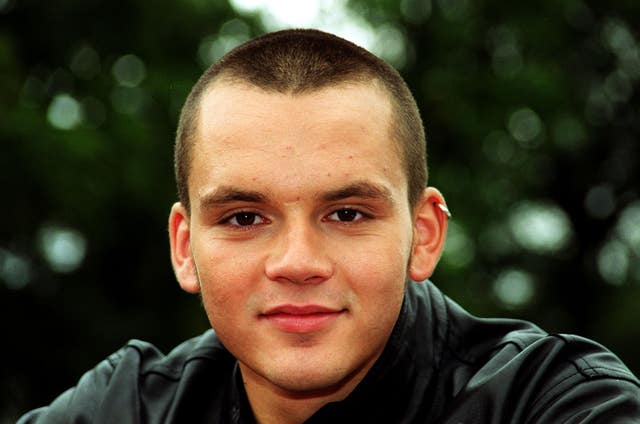 Cattermole was dating bandmate Hannah Spearritt when he left S Club 7 in 2002 after four years to embark on a solo career.
Fuller was among those who paid tribute after news of Cattermole's death broke.
"Paul was a beacon of light for a generation of pop music fans and he will be greatly missed," he said in a statement to the PA news agency.
"We're all deeply shocked and saddened by this news."
Following his stint as a solo artist, Cattermole became a member of the spin-off group S Club Allstars.