Ben Elton said it is a "dream come true" to appear in his musical We Will Rock You as it was announced he will join the cast when it returns to the West End 21 years after the show first premiered in London.
The 63-year-old comedian, who directed and wrote the original script which features 24 of Queen's greatest songs, will take on the role of the rebel leader when the hit musical commences a 12-week run at the London Coliseum this summer.
Reflecting on the news, Elton revealed it was Queen's Sir Brian May and Roger Taylor who suggested he take on a role, which will be his acting stage debut, alongside his directing duties.
He told the PA news agency: "I don't want to blow my own trumpet but Brian and Roger were suddenly, 'Well what about you?'
"I have rehearsed an awful lot of people playing the rebel leader. And suddenly it is within the room, the idea of 'Why don't you do it?'
"I was like, 'Oh God, I don't know if I want to do three months' but I thought, 'Hang on a minute – this is a dream come true'. Imagine you are a kid, imagine Ben at 16. I've just moved away from home. I'm alone living in a bedsit because I'm studying a drama A-level away from home.
"I'm lonely and sad and Bohemian Rhapsody and Queen are literally the biggest thing in Britain for that autumn of 1975, and they would remain so.
"And I just thought imagine if anyone says one day you are going to be not just writing and directing but appearing in a Queen musical and getting to sing a Queen song, because I sing the beautiful Days Of Our Lives by Roger Taylor."
He explained that Sir Brian and Taylor "stay very close" with the show's production, which played for 12 years at the Dominion Theatre and has been staged across 28 countries.
"It means a lot to them and the quality means a lot to them. Every production of We Will Rock You they have worked with the band, they have auditioned the band", he said.
"They've been with me when I've been casting it. So the idea that they would agree…. It wasn't like they said they were desperate for me to do it.
"But just the idea percolated up and suddenly it was in the room and well hell, shall I? I said to Bri, 'Seriously?' and he said 'Yes, yes, effing yes' so that was very nice."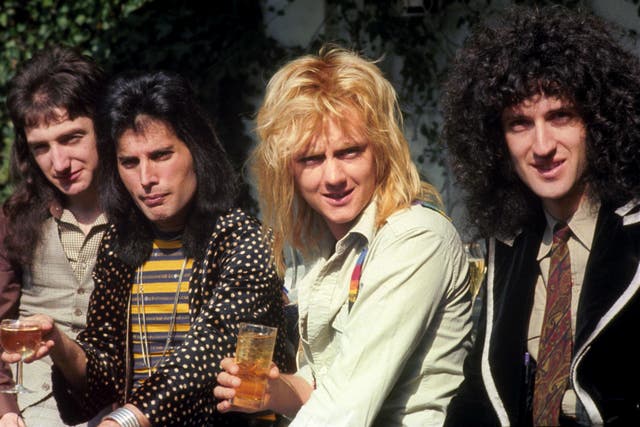 He also revealed he had "taken a few privileges" as the director and written himself out of a number of the dances, but he will have to take on Days Of Our Lives by Taylor.
"That song, of course, is nerve-wracking. It's a Queen song. Freddie sang it and Roger wrote it – and that's obviously a massive responsibility", he admitted.
"But I'm going to work hard. I'm very lucky as I happen to be good friends with the composer so I can always go to him for tips."
Also among the star-studded cast will be singer and Loose Women panellist Brenda Edwards as Killer Queen, having previously played the role in the UK tour and in the Dominion Theatre run, while Lee Mead will portray villain Khashoggi.
After critical acclaim for their performances in the UK tour, Ian McIntosh and Elena Skye will reprise their roles as Galileo Figaro and Scaramouche respectively.
Based on the music from Queen and set 300 years in the future, it tells the story of a few rock rebels fighting against an all-powerful company to gain freedom, individuality and the rebirth of the age of rock.
We Will Rock You will run from June 2 to August 27 at the London Coliseum.