Jeremy Renner used a cane and a motorised scooter as he attended his first red carpet event since his serious snowplough incident earlier this year.
The US actor, 52, appeared in-person at the premiere of his new Disney+ show Rennervations in Los Angeles on Tuesday, and was cheered by fans as he arrived.
The event comes just over three months after the incident, which occurred on January 1.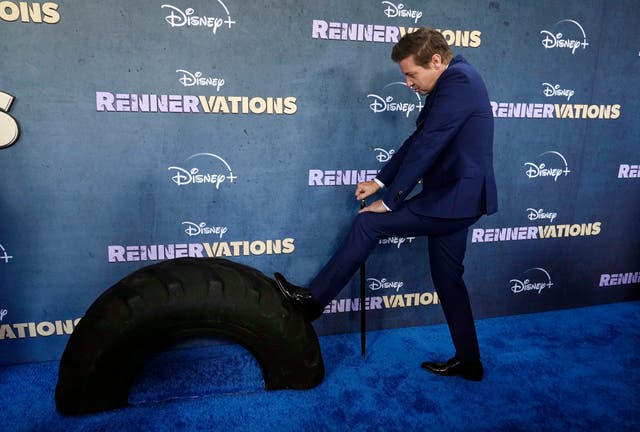 The actor broke over 30 bones in the incident and was air-lifted to hospital in Reno, Nevada.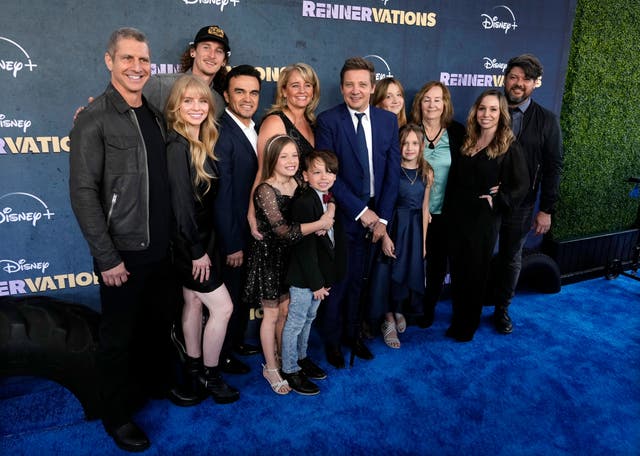 "I set out a goal to be walking this carpet. And here I am enjoying it," he said.
"Otherwise it would have gone to an abyss with no date and lost traction and excitement and I would have been very, very, very frustrated.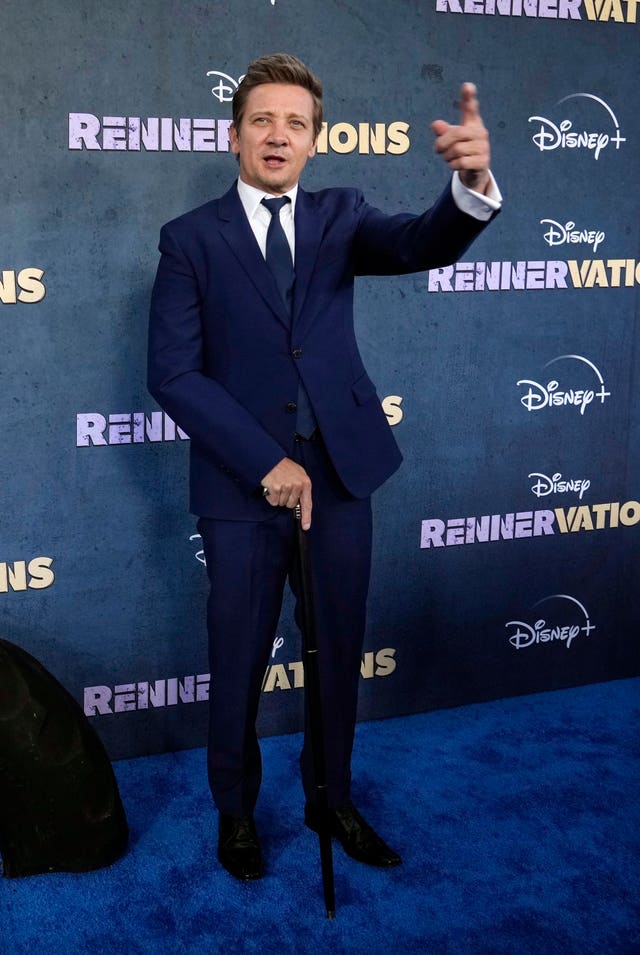 Speaking about his plans to return to acting, he told The Hollywood Reporter: "I'll always be busy doing things I love to do.
"I'll be a little bit more focused on the things that really have value and matter to me … and I've got to appreciate my amazing fans because they end up loving the things that I do".
It comes after the actor appeared on his first late night television programme, Jimmy Kimmel Live! on Monday, in which he was given a standing ovation by audience members.
Kimmel described him as "indestructible" and said there was now "no question" as to who the toughest Avenger was.
During an ABC interview with US journalist Diane Sawyer, which aired last week, Renner went into detail about the incident and his ongoing mental and physical recovery.
He said he had "no regrets" about what had happened and would "do it again" to save his nephew.
His new show Rennervations,  a four-part docuseries embracing the actor's passion to give back to communities – arrives on Disney+ on Wednesday.