Joe Biden said he would brag to his daughter about having his picture taken with one of the stars of Oscar-winning short film An Irish Goodbye.
The US president pointed out James Martin's presence in the audience as he spoke at Ulster University in Belfast.
Belfast native Martin, who worked as a barista in the city, stood and bowed in acknowledgment of the applause which was led by the president.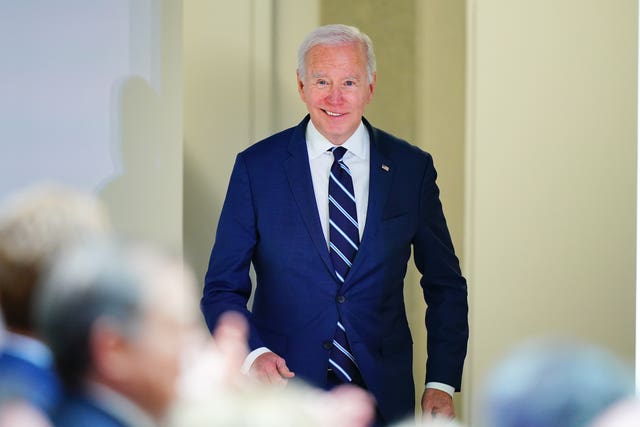 "Some of our favourite television shows and movies are filmed here, as you know."
An Irish Goodbye won the best live action short film at the Academy Awards and Martin, who has Down's syndrome, won plaudits for his role as one of its main stars.
Mr Biden said: "I got to meet James, I got my picture taken, I'm going to go home and brag to my daughter."