Former Eurovision champion Loreen has praised the UK for its "beautiful" support of Ukraine and its contest entrant Mae Muller for her "playful energy".
The Swedish singer, 39, is returning to compete for her country more than a decade after triumphing at the 2012 contest in Baku, Azerbaijan, with her dance-pop anthem Euphoria.
She will compete in Liverpool in May with new track Tattoo, written by the same team behind Euphoria, after winning the Melodifestivalen competition – Sweden's televised selection process for Eurovision.
Speaking from her home city of Stockholm, she told the PA news agency: "It's wonderful, how we co-work. I think it's just so beautiful what the UK is doing and how you and we are supporting Ukraine in this.
"I feel like creativity and music and art in general is such a powerful tool to use against negative energies going on.
"It's so beautiful that we're using this and including people, gathering around music. It is trying to balance what negativity is going on down there."
Muller, 25, has been chosen as this year's entry for the UK with the track I Wrote A Song, after Sam Ryder finished runner-up to Ukraine's Kalush Orchestra last year.
Loreen praised Muller as a "a heavy performer and a heavy singer".
She added: "I like the playfulness of her song. It has this very playful energy, which is important, and I love.
"If you look at all the entrants, we have different energies that we penetrate you guys with.
"Mine is soft and motherly and maybe a little bit of strength.
"Alessandra from Norway, she has this warrior (energy) and then there is Mae Muller who has this playful energy and attitude. All these energies are necessary."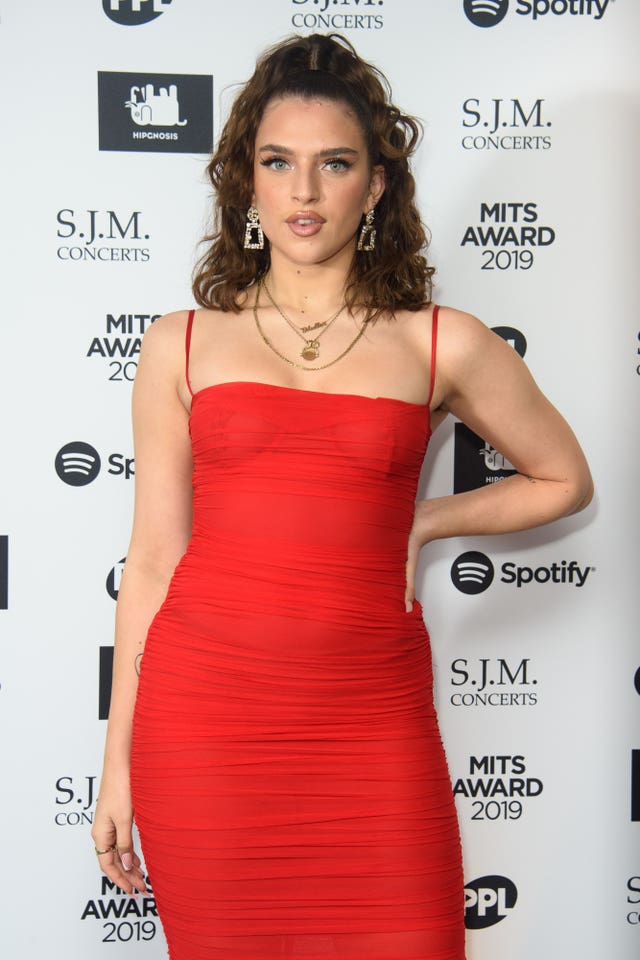 Explaining her reasons for competing to represent Sweden again, she said: "Long story short is it's people, because I didn't think that I was going to be part of Eurovision ever again.
"I thought that was that time in my life. I didn't think it was going to happen. And all of a sudden the song comes and it flows so beautifully.
"It went really fast – into the studio and everything just flew. I'm like, 'What is going on?' And then they popped the question. Do you want to do Eurovision? Melodifestivalen?"
Loreen, who topped the Swedish charts with Tattoo earlier this year, said she realised she had to take part when she saw how happy those around her were at the idea.
"Then I realised that that's my purpose so I will try to create something that is creating this type of energy in people," she said
"This is the whole theme of creating a safe space where you can reconnect with feelings of hope, happiness, strength, nature and how beautiful it is."
Eurovision, which will take place at the M&S Bank Arena Liverpool, will hold its semi-finals on May 9 and 11.
The grand final is on May 13 and will air live on BBC One.