The Metropolitan Police force has apologised to former glamour model Katie Price and her son, Harvey, after two officers were sacked over discriminatory messages they sent about him.
Pc Glynn Rees and Pc Dave Selway were dismissed by a disciplinary panel on Friday at Palestra House in Southwark, central London, after they and six former officers were found guilty of gross misconduct.
The pair – along with former sergeant Luke Thomas, former acting sergeant Luke Allen and former constables Kelsey Buchan, Lee South, Darren Jenner, and Carlo Francisco – were also barred for life from the police service.
The group was found to have sent racist, homophobic, disablist, transphobic and sexist messages between May 2016 and June 2018 in a WhatsApp group called "Secret Squirrel Shit".
He said: "I am truly sorry about the awful messages that were shared that targeted Katie Price and her family.
"They are horrendous, and I am truly very sorry. They should not have happened, and we've dealt with and those officers have been dismissed."
When asked how much damage the case had caused to the Met's reputation, he said: "An enormous amount of damage.
"We want the public to trust us, to understand that we will deal with them fairly and impartially, and if officers have got these attitudes and behaviours, that's completely wrong and I suspect that the public are reeling again about more officers that have committed horrible acts.
"We are lifting every stone to do our very best to find these people. There will be more coming out as we discover these people as we get rid of them out of the Met."
He added that "dark humour" has "no place in policing".
During the hearing, Price posted a photograph of her son on her Instagram story, saying she was "proud" of him – though she did not mention the case.
The 44-year-old TV personality previously said she had been "shocked and upset" by the comments officers made about her 20-year-old son, who suffers from Prader–Willi syndrome and autism.
Legal chair Christopher McKay said the messages had been "derogatory" towards Mr Price, and towards a junior female officer known in the hearings as Officer A.
The panel found the most senior-ranking officer in the group, Mr Thomas, was "one of the most active participants" in the WhatsApp group, and "the most blameworthy of all the officers".
Mr McKay said that Mr Thomas "should have set the tone" for the group, but instead "became one of the worst offenders".
Mr Jenner, who Mr McKay said is "believed to be living abroad and has not participated in any way in these proceedings", contributed to the conversation about naming a dog after concentration camps.
Meanwhile, Mr Rees described an image of Mr Price riding a child's train as "genius", which the panel found to be "obviously sarcastic" and "making fun of him behaving in a childlike manner because of his disability".
An edited photograph of Mr Price was sent by Mr Selway, with the caption: "You've heard of elf on a shelf, now get ready for Harvey Price eating Uncle Ben's basmati rice after trying to read three blind mice on spice, saying 'hello you c***."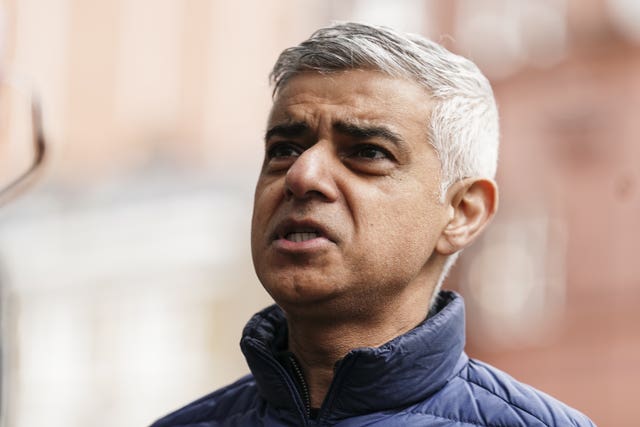 A colleague was referred to as a "f****** rude little c***" with a "mongy fanclub" in a message sent by Ms Buchan, who also insulted Officer A's appearance, as did Mr Francisco.
Mr South, who was "one of the more active members" of the chat, made a reference to "cotton picking" when talking about a black inspector, and said: "If any of this group got out my job would be f***** long ago."
Mr McKay said that many of the officers had been considered good at their jobs, including Mr Thomas who had "14 commendations he had received throughout his career".
However, he added that their "personal mitigations" and the fact that the messages were shared in a "private" group "provides no defence".
Mr Thomas, Mr Allen, Ms Buchan, Mr South and Mr Jenner resigned from the Met after the messages were unearthed, while Mr Francisco was dismissed in July 2022 for "an unrelated matter" involving "discreditable conduct", according to the force.
He said: "The messages shared by the two serving police officers and six former officers in this WhatsApp group were vile and fell far below normal standards of common decency, let alone the high standards the public rightly expects from those who serve London's diverse communities.
"I welcome the ruling today, which sends a signal that there is absolutely no place for racism, sexism, misogyny, homophobia, bullying, harassment or any form of discrimination in the Met Police."