Mark Sheehan, guitarist for Irish pop band The Script, has died after a brief illness.
Sheehan, 46, who formed the band alongside frontman Danny O'Donoghue and drummer Glen Power, died in hospital on Friday.
A statement on the band's social media pages said: "Much loved husband, father, brother, band mate and friend Mark Sheehan passed away today in hospital after a brief illness.
"The family and group ask fans to respect their privacy at this tragic time."
The guitarist was married to Rina Sheehan and they had three children together.
The Script were formed in Dublin in 2001.
Their eponymous debut album was released in 2008 and it went to number one in both the UK and Ireland.
It featured hits such as We Cry, Breakeven, and The Man Who Can't Be Moved, with the latter peaking at number two in the UK singles charts.
The band have released six studio albums and one compilation project, Tales From The Script – Greatest Hits, which dropped in 2021.
Six of these peaked at number one in the UK charts while their third album, Number 3, made it to number two.
Bands such as Arctic Monkeys, Genesis, Pink Floyd, Kings Of Leon, Radiohead, Blur and Muse all also have six number one records to their name, according to the Official Charts.
Paying tribute to Sheehan, fellow Irish rock band Kodaline said in a statement posted to Twitter: "So sorry to hear the passing of Mark Sheehan.
"We had the great fortune of getting to spend time in his company over the years and was always such a lovely man. Deepest condolences to his family and his @thescript brothers."
Other celebrities were also quick to honour his memory on social media.
In statement posted on Instagram, Irish presenter Laura Whitmore wrote: "Thinking of you all at this time.
"Mark was one of the nicest and most talented men you could meet."
In their own Instagram tribute, Irish pop duo Jedward said: "Everyone in the Irish music industry and worldwide mourn your loss RIP Mark such a talented musician from The Script one of the most iconic Irish groups of our generation."
In June 2013, the late Queen toured the BBC's Broadcasting House in central London and listened to a live performance by The Script.
At the end, she chatted briefly to lead singer O'Donoghue and when she learnt he was playing the Glastonbury festival, joked about the mud.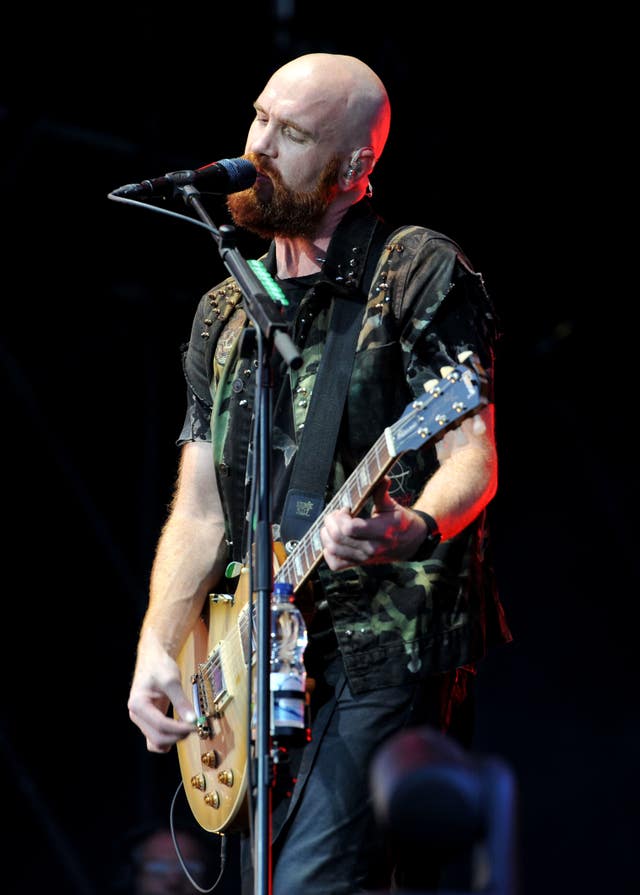 The singer replied with a laugh: "You've got to bring good wellies."
Afterwards, O'Donoghue described the experience as "bizarre" and "pretty intimidating".
Bandmate Sheehan said when they were told about the royal engagement he thought it was a joke.
"Still today, coming in today, I thought people were playing a joke on us," he said.
In May 2022, O'Donoghue told the Sunday World that Sheehan had missed the American leg of their greatest hits tour to be with his family.
"It's his story to tell, but yeah, I guess if I could paraphrase, his children needed a father and his wife needed a husband," O'Donoghue told the Irish paper.
"He's been the engine of The Script for such a long time, [I told him] that 'if you want to take a bit of time out for your family you are more than welcome to, and I insist on you going and doing it'.
"He took a little bit of time off. You get refreshed, then you come back with a new zest for life. And I believe it was the best thing that could have happened for all of us."
The Script are scheduled to support the American artist P!nk during her European tour later this year.