A new exhibition featuring original artwork from illustrator Sir Quentin Blake is set to arrive at Compton Verney next month.
Quentin Blake: Birds, Beasts and Explorers will launch at the Grade I-listed Georgian manor in Warwickshire on May 27 and explore the 90-year-old's "real and imaginary creatures, intrepid individuals and curious modes of transport".
The exhibition will feature more than 70 of Sir Quentin's images, which include those featured in bestselling children's books and unique paintings and drawings, all on loan from his personal archive.
Speaking about the forthcoming exhibition, which will run until October, its curator Oli McCall said: "There are lots of connections between what visitors will see on the walls of the galleries inside the house and the wildlife we have in the grounds of Compton Verney.
"Follow Quentin's lead, and take inspiration from the characters he has so memorably created, before embarking on your own adventures that are just waiting to be enjoyed here, amongst our 120 acres of beautiful parkland.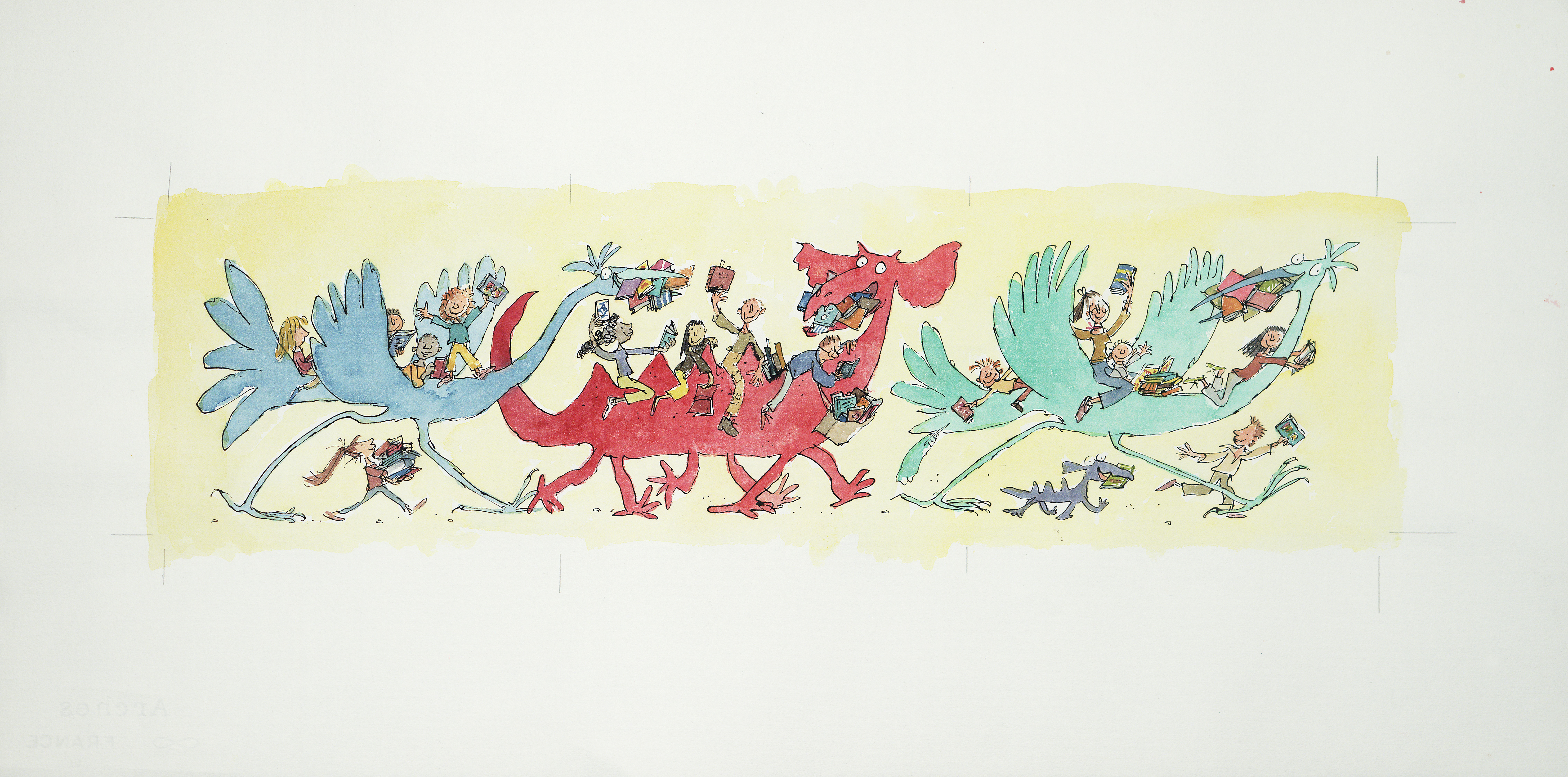 The exhibition will begin with a variety of illustrations of birds, including Sir Quentin's work for the author John Yeoman for books such as The Heron And The Crane, Up With Birds! and Three Little Owls.
The opening section of the exhibition will also see Sir Quentin's creations from his own book Cockatoos, including the crackle of mischievous cockatoos and their eccentric owner Professor Dupont.
Two of 60 pieces Sir Quentin created for the Kershaw Ward at the South Kensington and Chelsea Mental Health Centre, featuring different birds – both real and imagined – will also be included.
The exhibition will also see a gallery devoted to a variety of beasts, including insects, dragons and rarely-seen tapestries featuring griffins.
The tapestries are duplicates of originals created by Sir Quentin for his alma mater, Downing College, Cambridge, which has a griffin at the centre of its crest.
A series of images Sir Quentin created for the Dragon Centre at St George's Hospital, which treats children and young people in south London, will also feature.
The final section of the exhibition will strive to take visitors on a voyage of discovery with the help of Sir Quentin's creations relating to travel – from airborne sailing boats to unique wheeled inventions and animal-based modes of transport.
Of the exhibition, Compton Verney CEO Geraldine Collinge said: "We are delighted to be able to show so many original works by Sir Quentin Blake, one of the most beloved illustrators working today, who has given life to many iconic characters from children's literature.
"Blake's love for the natural world and artistic skill is clear to see in this exhibition, which aligns perfectly with our mission to connect our visitors with art, nature and creativity."
Quentin Blake: Birds, Beasts and Explorers runs from May 27 to October 1 at Compton Verney.