J-Hope, of K-pop band BTS, has entered a South Korean boot camp to start his 18-month compulsory military service, becoming the group's second member to join the army.
There was heated public debate in 2022 over whether to offer special exemptions for BTS members, until the group's management agency announced in October that all seven members would fulfil their military duties.
In December, Jin, 30, who is the oldest in BTS, became the band's first member to enter the army after revoking his request to delay his conscription.
South Korean TV footage on Tuesday afternoon showed a black minivan likely carrying J-Hope moving into the boot camp in Wonju, about 55 miles east of Seoul.
Hybe Corp, the parent company of BTS's management agency Big Hit Music, later confirmed the 29-year-old singer has entered the camp.
Dozens of fans showed up near the base after arriving via rented buses wrapped with large photos of J-Hope and words hoping for safe military service.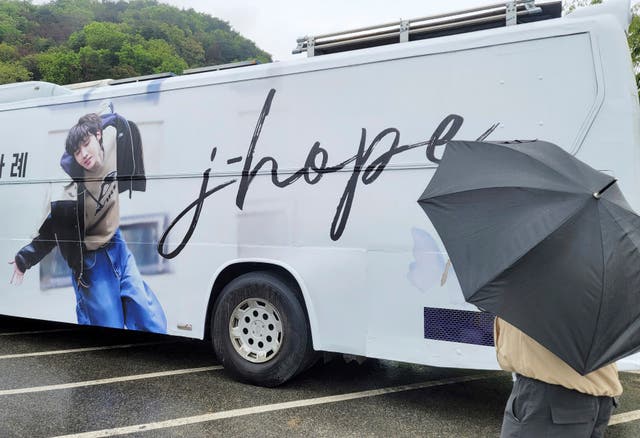 Big Hit Music had pleaded with fans, who call themselves the "Army", not to go to the site due to safety reasons.
"I love you, Army. I'll see you again," J-Hope, whose real name is Jung Ho-seok, said on Monday in a message posted on the online fan platform Weverse, with photos of himself with a military buzz cut.
Five other younger BTS members — RM, Suga, Jimin, V and Jungkook — are to join the South Korean military one by one in the coming years. That means the world's biggest boy band is expected to reconvene as a group again a few years later.
In South Korea, all able-bodied men are required by law to perform 18-21 months of military service under a conscription system meant to deter aggression from rival North Korea.
The law gives special exemptions to athletes, classical and traditional musicians, and ballet and other dancers if they have obtained top prizes in certain competitions and are assessed to have enhanced national prestige.
K-pop stars and other entertainers are not subject to such privileges.
That has caused an intense domestic debate over whether it was time to amend the law to expand exemptions to entertainers like BTS members.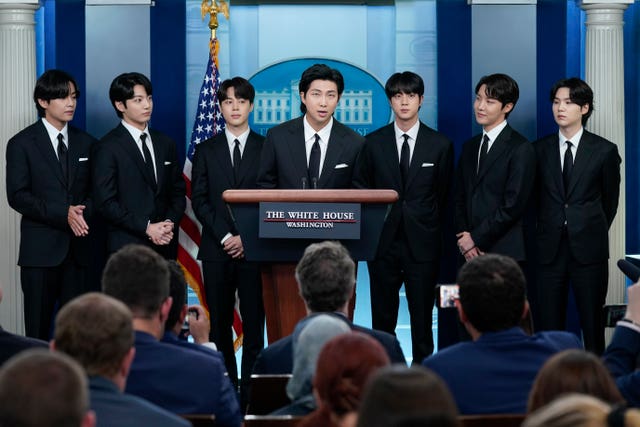 Lawmakers bickered over the issue at the National Assembly while a series of public surveys showed sharply split opinions over possible service exemptions for BTS members.
Defence minister Lee Jong-Sup said at the time that it would be "desirable" for BTS members to implement their duties to promote fairness in the country's military service.
Exemptions or dodging of military duties are a highly sensitive issue in South Korea because the draft forces young men to suspend their studies or professional careers.
Formed in 2013, BTS expanded its popularity in the West with its 2020 megahit Dynamite, the band's first all-English song that made BTS the first K-pop act to top Billboard's Hot 100.
Hybe Corp said in October that each member of the band for the time being would focus on individual activities scheduled around their military service plans.