Australian entertainer Barry Humphries is being treated in a Sydney hospital after suffering "health issues", according to local media.
The 89-year-old, best known for his character Dame Edna Everage, had hip surgery last month at St Vincent's Hospital after a fall in February.
According to the Sydney Morning Herald, he was readmitted after suffering complications.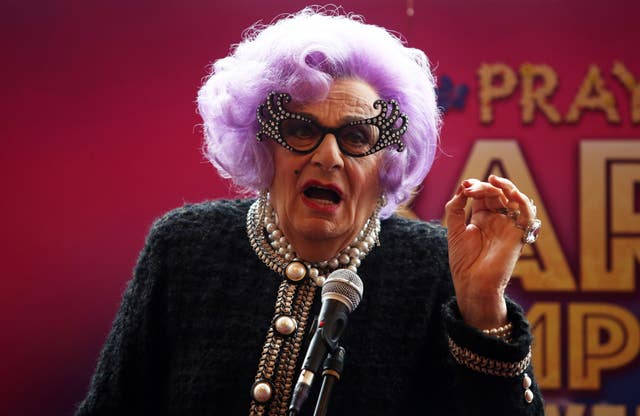 "Barry would like to thank everybody for the support and good wishes he has received but would like more and more.
"He would also like to thank the wonderful doctors, nurses and staff at St Vincent's Hospital."
The Herald reported that Humphries answered a call before friends and family took the phone.
His wife Lizzie Spender was quoted as saying "He's fine".
Humphries has been a staple of the British comedy circuit since moving to London in 1959, appearing in West End shows such as Maggie May and Oliver!.
He was among the leading members of the British comedy scene, alongside Dudley Moore, Alan Bennett and Spike Milligan.
Alongside his Dame Edna Everage alter ego, he also appeared as the lecherous Sir Les Patterson and Sandy Stone, an elderly, childless man living the suburbs.