Children across the country will become part of the coronation's "national moment" by drawing hundreds of thousands of individual artworks of the King to form a giant digital portrait.
BBC Children In Need requires more than 5,000 contributions to achieve a Guinness World Records title for the most online contributions to a digital artwork for its the Royally Big Portrait project.
Artist Sam Barnett, who has been commissioned by the charity to create the portrait, told the PA news agency the idea is about helping children feel "awe and wonder" at something they have created.
He added: "If you can make a kid feel like they've broken a record, they are history makers, they're part of this national moment."
Mr Barnett said Charles's portrait will later be displayed at digital exhibition space Outernet London by scanning children's pictures that are submitted on the Children In Need website and then slotting them into another artwork of the King's face.
Visitors will be able to locate their individual drawing within the portrait using iPads and see their personal contribution on wraparound screens in the space's Now Building near Tottenham Court Road.
Explaining how the portraits are digitised, Mr Barnett said: "So now you've got to project a kid's scrunched-up piece of paper drawing, (as) it needs to be four storeys high at high resolution and look magnificent."
He added that using "artificial intelligence" the image is extracted, cleaned, scaled digitally and then matched within the portrait to an appropriate part as new images continue to come in.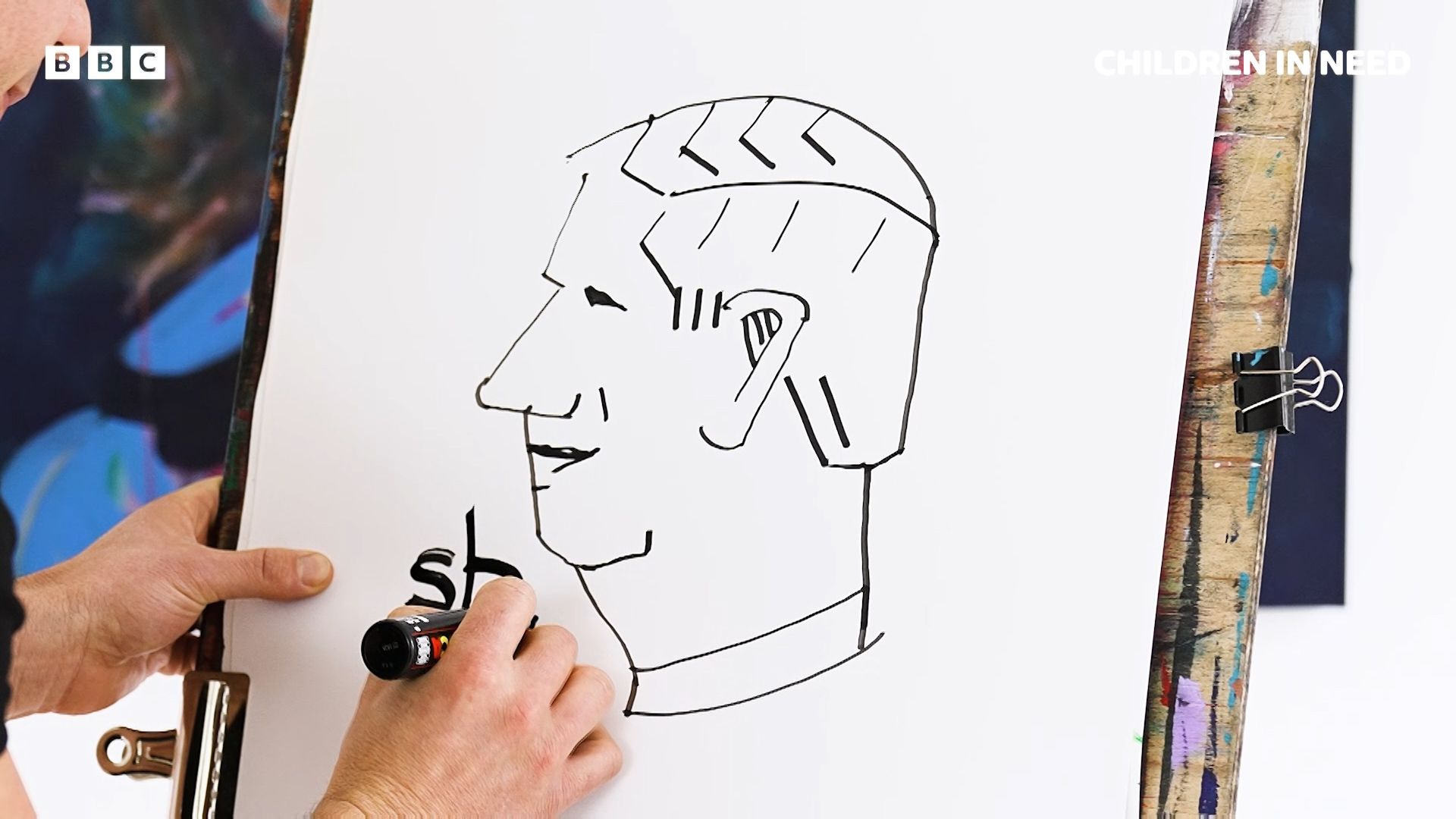 Mr Barnett added: "I'm getting these random messages (from) people I never met, never heard of, just about how that brought them closeness as a family (because) they're doing new things with their kids."
The former venture capitalist, who used to own a technology company, helped organise the world's largest-ever art lesson which broke the Guinness World Record after more than 40,000 people attended.
Now a full-time artist, Mr Barnett also said his new project has worked with education company Twinkl to create a lesson plan for teachers about the monarchy to make it easier for schools to contribute to the artwork.
He added: "I want to make it (clear to) everybody you don't need stuff, you don't need skill, you don't need to feel like you can draw. Anyone can do it. Just follow along with daft old me. I'll help you along."
The National Portrait Gallery, which is reopening in June, will also share portraits of monarchs throughout history from its collection to help inspire all those taking part.
Visitors to Outernet London will also have the opportunity to contribute to the final portrait by taking part live between May 1 and 8.
The final portrait will be auctioned by Christie's at The Outernet during a special event on May 4, with proceeds going to BBC Children In Need.
Explaining how it will look, Mr Barnett said: "All the kids' portraits are involved, you can zoom in and see all the kids' portraits, and it will live on … a frame on the wall."
Physical prints of the artwork will also be available through the charity's website as it raises funds to support the lives of vulnerable children and young people in the UK who have been affected by food insecurity.
Submissions for the Royally Big Portrait project close on Friday April 28.