The University of Liverpool will undergo a Eurovision makeover – with part of its campus to be temporarily renamed after 1974 winners Abba.
Students will be taking part in a range of events themed around the song contest as the city gears up to host the competition on behalf of Ukraine, with the grand final on May 13.
Abercromby Square, in the red brick university's city centre campus, will become ABBAcromby Square from Monday and will host activities based around the contest's United by Music theme.
The programme of Eurovision events will include a performance by schoolchildren who have been working with students and dedicated policy briefings covering topics such as  the relationship between LGBTQ+ communities and Eurovision and how hosting the event could help to address challenges facing Liverpool's live music industry.
The public will also be able to attend events, including LUMSOVISION: A Celebration of Euro-Pop Through the Decades, which will see the Liverpool University Music Society performing a selection of arrangements of classic Eurovision pieces.
Professor Gavin Brown, pro vice chancellor for education at the university, said: "With the whole of the city in the grip of Eurovision fever, we're really pleased to be launching our United by Music programme of events with something for everyone – our students, staff and of course, Eurovision fans visiting Liverpool.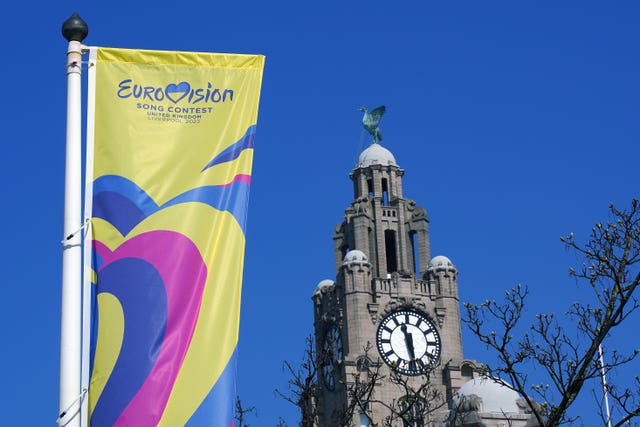 "We also have a special relationship with Sumy State University in Ukraine. Our long-term twinning partnership means we have a close connection with the country and are supporting its people during this time of conflict and beyond.
"That's why we're really looking forward to playing a key role in the Eurovision celebrations across Liverpool.
"Our programme will ensure our campus is alive with events and activities, giving our students and staff the chance to enjoy this once-in-a-lifetime opportunity.
"We're also delighted to have our students working with children in schools across the Liverpool City Region – using what they're learning as part of their degrees to benefit the wider community.
"We hope that over the coming weeks we will contribute to the positive legacy of Eurovision and create a unique experience for the university community and people across the Liverpool city region."