A Lord Of The Flies adaption has been announced by the BBC along with other new programming, including a natural history film presented by Strictly Come Dancing winner Hamza Yassin.
The 1954 William Golding novel about a group of boys stranded on a deserted island after a plane crash is being adapted for TV for the first time, the corporation has said.
BBC One's Lord Of The Flies – written by His Dark Materials' Jack Thorne and executively produced by Eleven's Joel Wilson and Jamie Campbell – will be a four-part drama with 60-minute episodes.
Thorne said: "Joel and I were talking in his kitchen and he said, 'Go on, name it, the one you'd like to do but don't think you ever will get the chance to' and I said, 'Lord Of The Flies', a book that left a scar on me like no other.
"Joel shot up and said he'd been pestering the Golding family's representatives for years."
He added: "It is a book, I think, full of love as well as cruelty, about how we survive as people and the ways we undo ourselves.
"It is a TV show we hope families will watch together on the sofa and unpick just as I unpicked the book with my mum as a kid."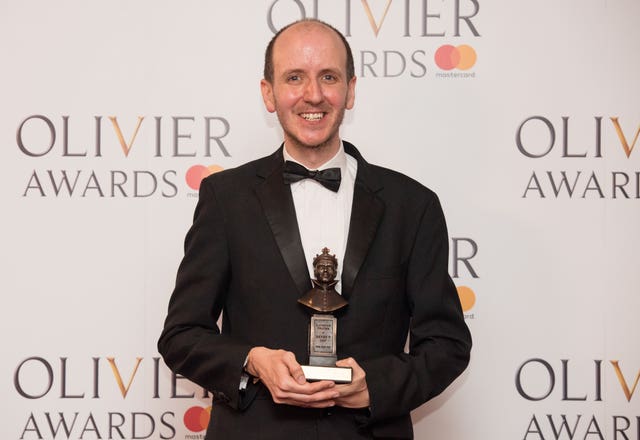 "My father was proud of the novel and had faith in its power and honesty.
"His family believe that this adaptation will do full justice to these qualities."
The story by British author Golding, who won the Nobel Prize for Literature in 1983, was adapted into films of the same name in 1963 and 1990, while other productions – including the 2021 TV series Yellowjackets – were inspired by the themes of the novel.
Meanwhile, wildlife cameraman Yassin, who won Strictly Come Dancing in 2022, will present a 60-minute programme for BBC One called Birds Of Prey.
The 33-year-old, who lifted the glitterball trophy with his dance partner Jowita Przystal in December, said: "All my life I have had a passion for birds of prey, so this documentary film is a dream come true for me.
"It's an opportunity to share more of the joy I experienced on Wild Isles whilst I film my top 10 of Britain's birds of prey."
Yassin's film will begin on the remote Ardnamurchan peninsula in the Scottish Highlands before seeing him travel around the rest of the UK.
The BBC also revealed that climate change thriller The Rapture, based on Liz Jensen's 2009 novel of the same name and starring Years And Years' Ruth Madeley, and a second series of Belfast-based police drama Blue Lights have been commissioned.