Hailey Bieber has said she has had "some of the saddest, hardest moments" of her adult life since the start of the year.
The 26-year-old said her mind and emotions have been "fragile", and urged her 50 million Instagram followers to support each other.
The model was admitted to hospital in March last year after experiencing "stroke-like symptoms" and later had surgery on a heart defect.
The syndrome is due to viral reactivation and is one of 60 causes of facial palsy, or facial paralysis as it is known in the US.
In a series of posts on Instagram, Hailey wrote: "I like to make jokes about how I feel because sometimes it's easier than admitting I'm having a hard time.
"But truthfully since 2023 started I have had some of the saddest, hardest moments I've ever had in my adult life and my mind and emotions have been fragile to say the least…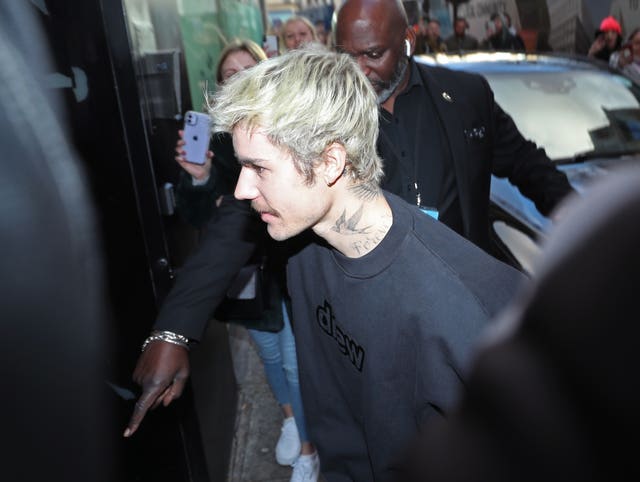 "That being said, let's keep being there for one another. Let's be there for loved ones and friends and family and strangers.
"Let's just be there for people… let's keep showing up for each other even when it's hard. We're better together."
The couple married in a secret ceremony in New York in 2018 when Justin was 24 and Hailey was 21.
They exchanged vows for a second time in South Carolina at the end of September 2019.