Mourners have begun arriving in the village where beloved comedian and TV stalwart Paul O'Grady lived ahead of his funeral.
Crowds gathered in Aldington, Kent, O'Grady's adopted home of more than 20 years, from 10am on Thursday.
A procession of limousines and a coffin in a horse and carriage will move from his home to St Rumwold's Church in nearby Bonnington in the early afternoon.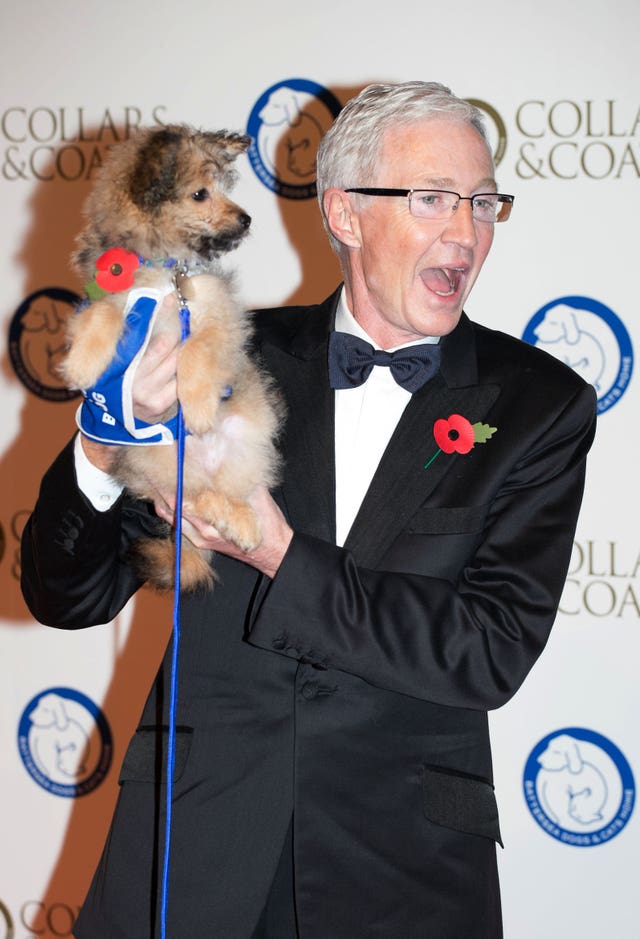 Aldington Women's Institute (WI) chairwoman Ginny Taylor, who organised the sale, told the PA news agency: "We wanted to honour Paul because he was very much part of our village. He was lovely, an absolutely lovely man.
"I was always very engaged. He must have got fed up to his back teeth with everyone but he was always good. It is a real shock just even talking about it."
WI member Linda Harman said the response from the village has been "phenomenal".
She said: "We have had other celebrities living in the village. Paul was the one who gave back."
Anne Manktelow, 61, left her home in Canterbury at 9am to be in the village for the funeral.
She held back tears as she explained how she "had to be here" when she heard the news of the star's death.
She told the PA news agency: "When I heard about Paul I just felt I had to be here, just because he is one of the genuine people.
"A lot of celebrities come across one way but they are so different in real life. It was just the real deal with Paul.
"I just want to stand with the people of the village."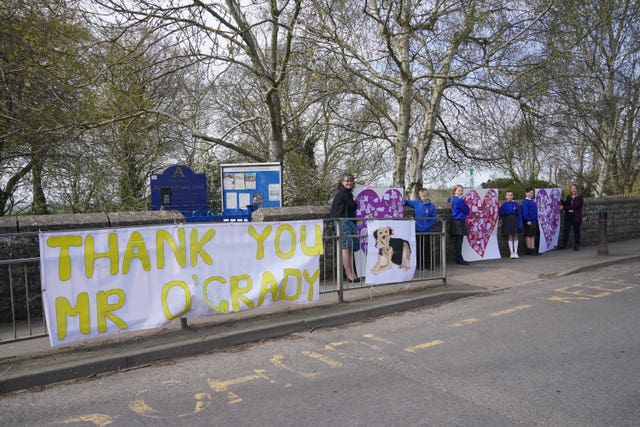 Walnut Tree landlady Karen Barrett told PA O'Grady had been a regular and was "lovely".
She said: "I don't quite know how I feel about today to tell you the truth … until he comes past and I am going to cry.
"It will be real. He was just lovely and if you didn't get to meet him, then you missed out on life. You really did, he was just great."
Ms Barrett, who became emotional when talking about O'Grady, said she was focusing on making sure "the day goes well and he would be proud of us".
She added: "I moved into the village 22 years ago, the same time as Paul did."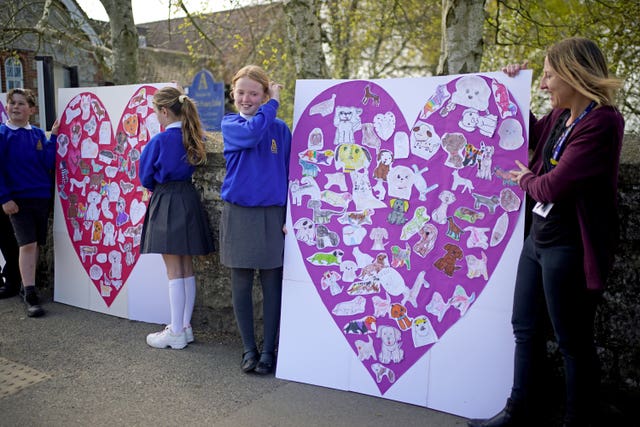 He told PA: "I last spoke to him in December. I met him in Waitrose.
"I told him about our carol service. He asked after the church because his former partner was buried here years ago. He used to come to church occasionally. Paul did after that, but not recently.
"He was popular in the village. He opened school fetes, he didn't hide himself away, he talked to people, he was popular in the village. Nobody has ever said a bad word about him. He was a lovely man."
O'Grady, who rose to fame as his drag alter ego Lily Savage before going on to host a string of television programmes, died "unexpectedly but peacefully" at his home on March 28 at the age of 67.
Born in Birkenhead on the Wirral, Merseyside, he later adopted Kent as his home for more than 20 years.