Battersea Dogs & Cats Home paid tribute to Paul O'Grady with a canine guard of honour at his funeral, describing the late entertainer as the "beating heart" of the charity.
Mourners arriving at the private service were greeted by a dog called Ernie, who had met the TV star and his friend, the Queen Consort, on a number of occasions.
A trio of puppies from the rescue centre were also on hand to meet friends and relatives arriving at St Rumwold's Parish Church in the Kent village of Bonnington.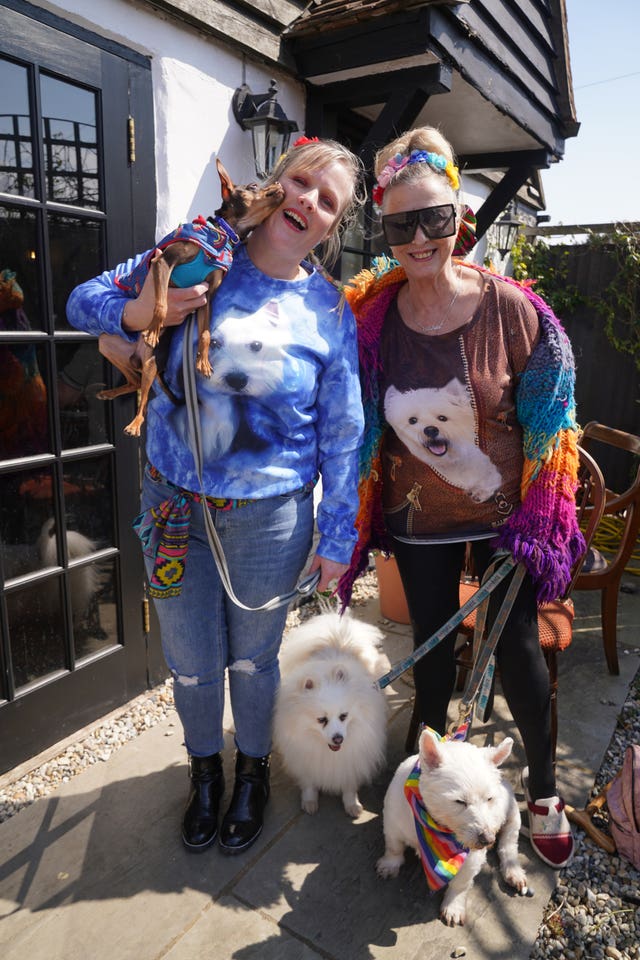 O'Grady became an ambassador for Battersea in 2012 after the success of ITV's multi-award-winning For The Love Of Dogs, 11 series of which were filmed at the home.
After his death, the charity set up a "tribute fund" which has so far raised more than £270,000.
Ahead of the funeral, Ali Taylor, head of canine behaviour at Battersea, told the PA news agency: "Ernie met Paul two years ago when he was about five weeks old. He's met him several times. We felt he should come along today.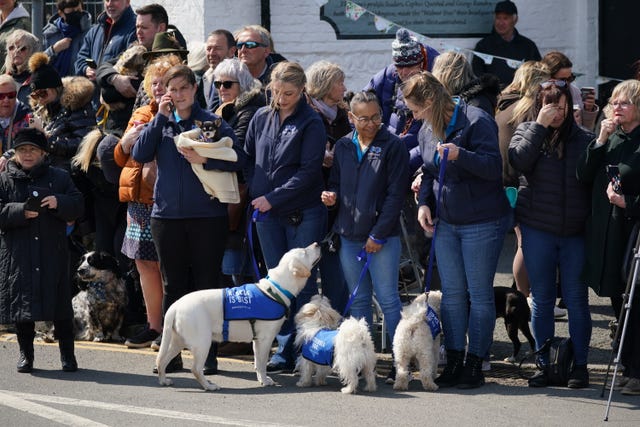 "We've been working with Paul for just over 11 years on Paul O'Grady: For The Love Of Dogs at Battersea. He was the beating heart of Battersea, we've lost a very good friend."
She added: "The only thing we can say is God bless and he was such an incredible man and we are all going to miss him."
Before the service, well-wishers lined the streets of O'Grady's nearby home village of Aldington, many of them accompanied by their dogs, including some in pushchairs.