The music played during the funeral service of Paul O'Grady nodded to many memorable moments from his long career, from appearances on Desert Island Discs to his long-running BBC radio show.
A private funeral service was held at St Rumwold's Church in the village of Bonnington in Kent on Thursday afternoon, conducted by Reverend Canon Roger Martin.
The service opened with the sound of trumpets before You Gotta Get A Gimmick from the 1959 musical Gypsy, featuring lyrics by Stephen Sondheim, played.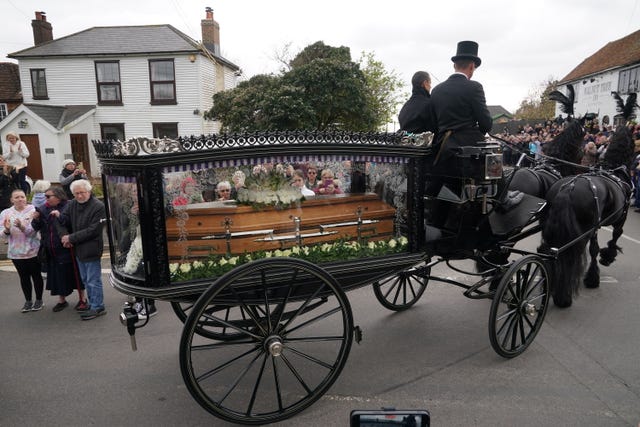 The entrance music was Meditation from the opera Thais by French composer Jules Massenet, a dramatic piece written for a solo violin and orchestra.
When he appeared on Desert Island Discs in 2003, he chose this as his favourite of all his musical choices.
Later in the service, the song Una Notte A Napoli by the Latin and jazz orchestra Pink Martini was heard.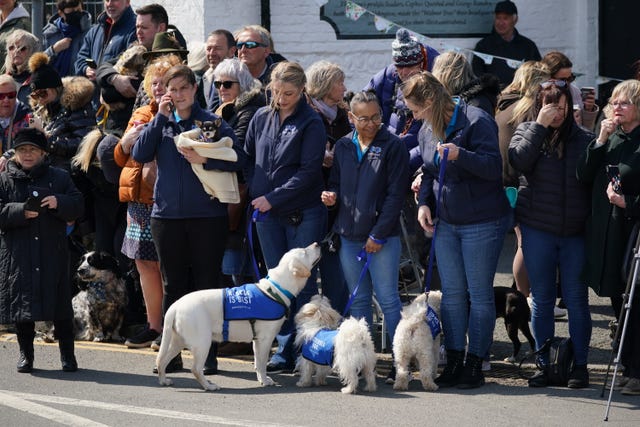 This was followed by the theme from British television drama series Upstairs Downstairs.
The tune featured in a radio special O'Grady hosted for the BBC titled Lost TV Themes.
Following the eulogy, given by his close friend and fellow entertainer Julian Clary, there was a period of reflection during which Rhapsody Op 43 Variation No 18 by Sergei Rachmaninoff played.
After the commendation came the closing music – Looking For Trouble by Elvis Presley.
In 2015, O'Grady became emotional as he celebrated the life of Black by playing the track on his radio show, saying she "absolutely used to love" it and it "sums up our relationship".