The Prince of Wales has sent a "big thank you" to ITV presenter Lorraine Kelly for her ongoing No Butts campaign in memory of Dame Deborah James
Dame Deborah, who set up the Bowelbabe cancer research fund, died last year at the age of 40, five years after being diagnosed with bowel cancer.
She initially spearheaded the campaign alongside Kelly in 2021, raising awareness of the disease in support of Bowel Cancer Awareness Month in April.
In a video posted on the Kensington Palace Twitter account and shown on Lorraine's morning programme, William said: "Just want to say a big thank you to you and your team for all you are doing to raise awareness around bowel cancer through your No Butts campaign."
The prince visited Dame Deborah, a podcaster and campaigner, at her family home shortly before her death to present her with her damehood and they shared afternoon tea and champagne.
Referring to the visit, he said: "As you know, I got to meet Dame Deborah so I know how important this was to her.
"Forty-six thousand people in the UK get diagnosed each year with bowel cancer and yet many of us don't know the signs and symptoms of bowel cancer, particularly in us men.
"So if you are watching this, please take a second to listen and learn about the signs and symptoms of bowel cancer. It could save your life."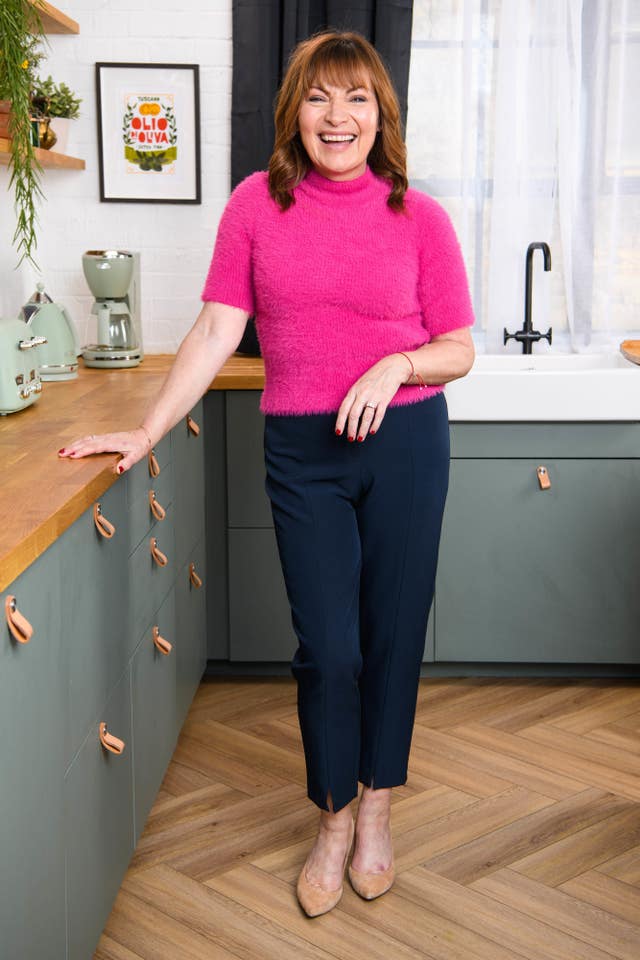 Alongside Ms James, Dame Deborah's sister, Sarah Wieczorek, also featured on the show and the family spoke about Dame Deborah's lasting legacy.
Thursday's show also featured an appearance from BBC Radio 1 DJ Adele Roberts, who underwent treatment for bowel cancer in 2021 and uses a stoma bag.
By the time Dame Deborah died last June, she had raised millions of pounds for Cancer Research UK and was credited with raising awareness of bowel cancer by the NHS.
The total from her online appeal has since risen to more than £10 million.