Queen Elizabeth II was adamant her historic 1953 coronation dress should represent countries from around the world over which she reigned.
The richly embroidered satin dress, created by British couturier Sir Norman Hartnell, is regarded as one of the most important examples of 20th century design.
The embroideries are arranged in three scalloped, graduated tiers bordered with alternating lines of gold bugle beads, diamantes and pearls.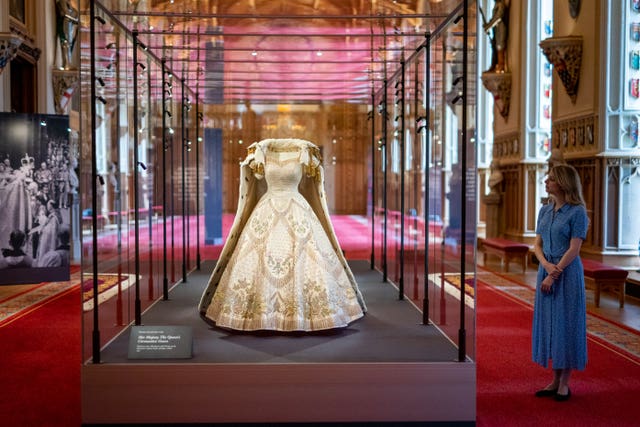 The design process began in October 1952, after Sir Norman was personally asked by the monarch, having previously designed her wedding dress almost exactly five years before.
Writing in his autobiography, Sir Norman said he had spent many days in seclusion in Windsor Forest coming up with the ideas.
"Altogether, I created nine differing designs which began in almost severe simplicity and proceeded towards elaboration," he wrote.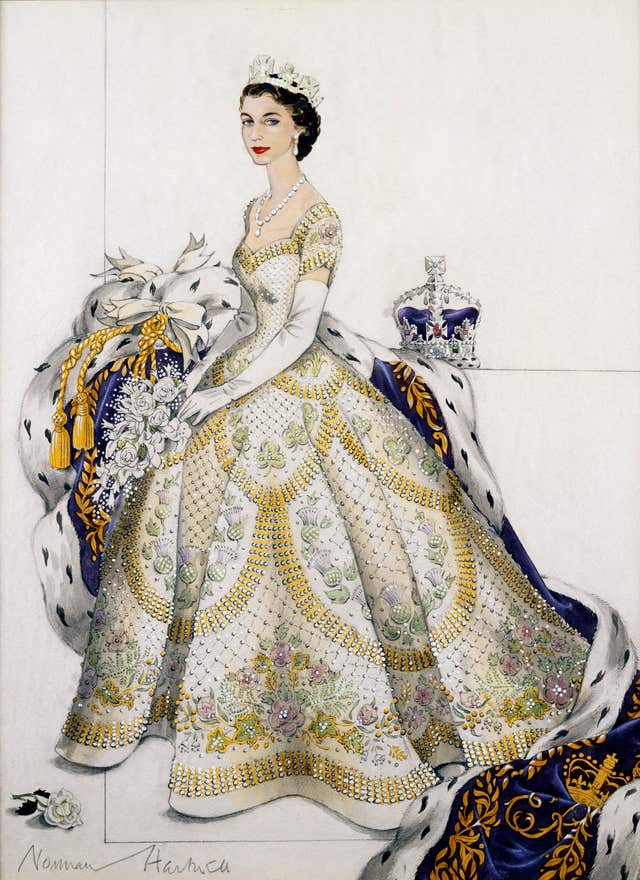 Sir Norman later recounted how he had researched the four flowers of the United Kingdom; the Tudor rose for England, the thistle for Scotland and the Irish shamrock, but had been reprimanded for believing the Welsh emblem should be a daffodil.
"'A daffodil!' exclaimed Garter (King of Arms). 'On no account will I give you a daffodil. I will give you the correct emblem of Wales, which is the Leek'," he wrote.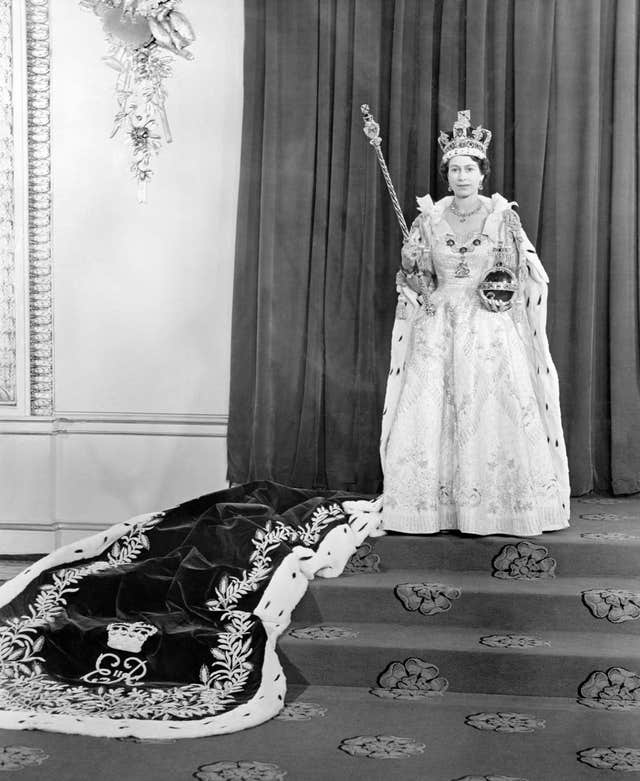 "Could he not possibly permit me to use the more graceful daffodil instead? 'No, Hartnell. You must have the Leek,' said Garter, adamant.'"
The final design, shown by Sir Norman to the Queen at Sandringham, included: the Maple leaf for Canada; The Wattle flower for Australia; the fern for New Zealand; the Protea for South Africa; the Lotus flower for India and Ceylon, and wheat, cotton and jute for Pakistan.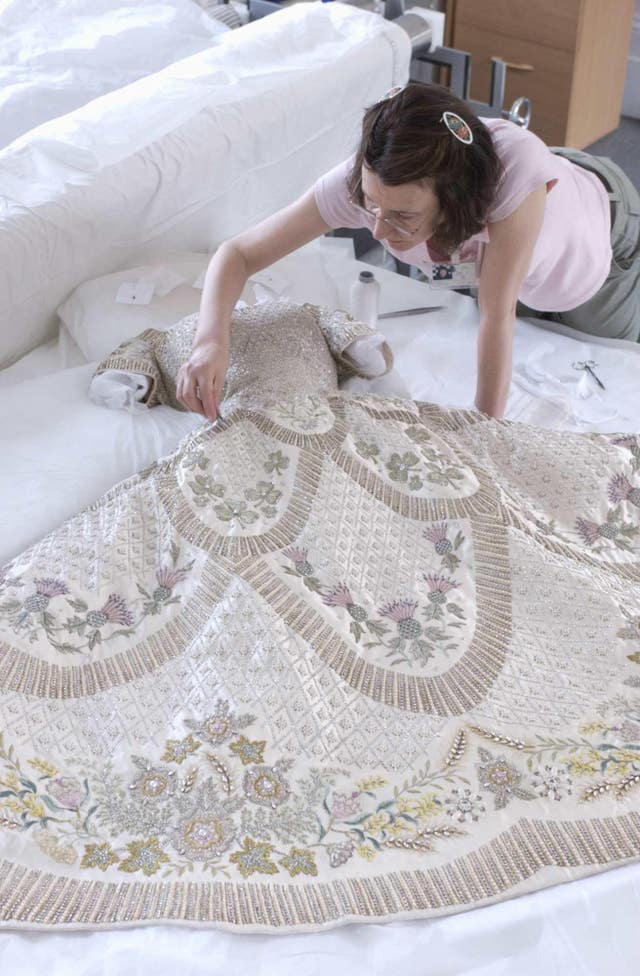 Elizabeth II was never queen of India, which became a republic before she acceded to the throne, but the country has remained part of the Commonwealth.
Silk for the dress was produced at Lady Hart Dyke's silk farm at Lullingstone Castle, Kent, and was woven by Warner and Sons in Essex.
It took a team of 12 seamstresses, using 18 types of gold thread, 3,500 hours to complete the Queen's embroidered cipher and the border of wheat ears and olive branches, which symbolise prosperity and peace.
Sir Norman became the first couturier to be knighted when he received that honour at the time of the Silver Jubilee in 1977, shortly before his death in 1979.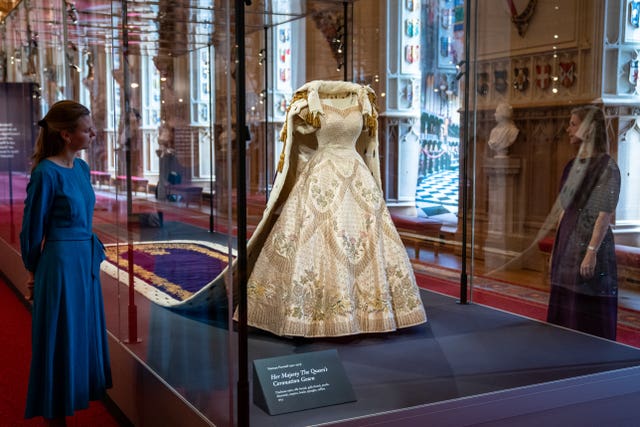 The historic item now forms part of the Royal Collection, but was made available for the public to view in July last year, to celebrate the Queen's Platinum Jubilee.