U2 are familiar with rocking out in major sporting arenas and stadiums, but the band will soon hit the stage to create a new immersive concert experience inside a high-tech, globe-shaped venue in Las Vegas.
Live Nation and Sphere Entertainment announced on Monday the dates for U2's upcoming U2:UV Achtung Baby Live At Sphere shows starting on September 29.
The rock band's special five-night run of shows will be held until October 8 at The Venetian's Sphere with a state-of-the-art audio and visual system designed for each concertgoer.
"This is a venue designed for entertainment, not sports," said U2 guitarist The Edge in a recent interview.
The guitarist said the screen is 20 times bigger than the one during the band's Joshua Tree tour in 2019 – the last time U2 performed live in a concert setting.
"Sports is a simple formula. You want to see the action," he continued.
"But no-one really sits down when they're designing one of these sports arenas and thinks about sound. That's way, way down on their list of priorities. But in this venue, it's one of the first things they thought about."
The massive spherical venue will have 17,500 seats with a scalable capacity of nearly 20,000 guests.
Along with high resolution LED screens that wrap halfway around the audience, the venue is also equipped with thousands of speakers that will deliver a "crystal-clear" multi-layered audio system for every seat inside.
As a musician, The Edge said the venue's concept is an "amazing thought" in helping performers such as U2 capture the full essence of their sound.
He said their shows will offer an opportunity to "literally transport people to some other space and time" and open a variety of "creative possibilities".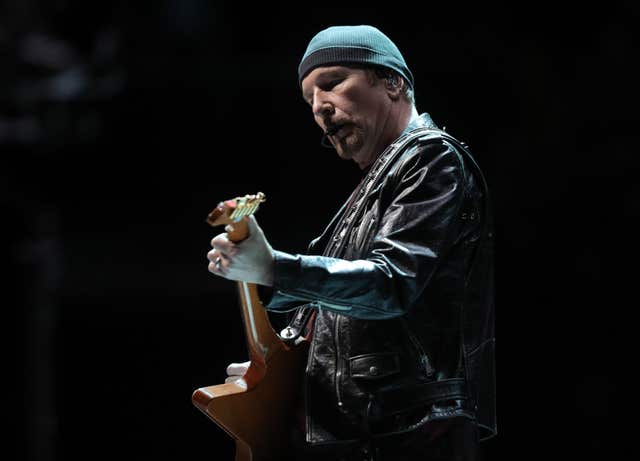 "But also, radical intimacy where you can actually deliver a vocal or a simple music arrangement that's really delicate. The people will be able to hear perfectly. Whereas if you're trying that in an arena or a stadium, it would just be impossible."
During the band's rehearsals, The Edge has already seen a significant difference from the Sphere venue compared with an arena or stadium – which normally "imposes on your sound".
He said their music preparations have not changed much, but they are starting to try to understand how to use the immersive sound as a creative tool.
The Edge believes the band's performances at Sphere could be a "quantum leap forward" in terms of the sensory impacts of a live concert.
"It's technology that has never been available," he said.
"We can literally in sonic terms, but also in visual terms, have our audience not kind of be looking at the show, but be in the middle of the show and in the middle of the sound. It's sound all around you. … I'm already starting to think about the mixes and our songs and think about how this spatial audio could come into its own in terms of just where we place different parts of our sound."
The Edge said U2 are pumped to return to the stage for the first time in four years, especially after the pandemic.
In Mullen's absence, Bram van den Berg will fill in as drummer.
"We're so excited," he said.
"We've been on lockdown. I've been in the recording studio for the last 18 months doing the acoustic collection, Songs Of Surrender. I can't wait to get out there and be a part of something huge like this."