The Duke of Sussex's case against a tabloid publisher over allegations of unlawful information gathering were laid bare before the High Court on the first day of a critical hearing in his legal action.
Harry, 38, is suing News Group Newspapers (NGN) over alleged unlawful information gathering at two of its titles, The Sun and the now-defunct News Of The World – claiming that his private information was unlawfully accessed.
NGN is bringing a bid to have Harry's case thrown out, along with a similar claim by actor Hugh Grant, at a three-day hearing in London which started on Tuesday, arguing they have been brought too late.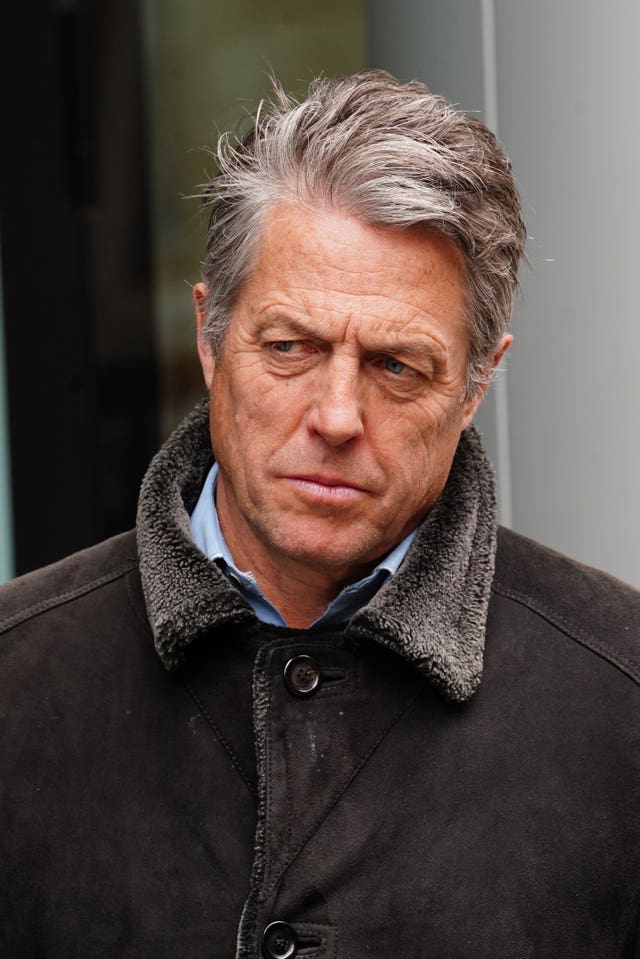 In a 31-page witness statement prepared by the duke for the hearing, which began just 11 days before his father's coronation, Harry made a series of allegations, including that:
– The Prince of Wales settled a claim with NGN over hacking claims in 2020.
– He could not bring his own claim sooner than 2019 because of the "secret agreement" between the royal institution and senior NGN executives.
– The late Queen supported Harry's bid for an apology from NGN proprietor Rupert Murdoch, but his efforts were blocked by Charles' staff.
– He was subjected to high levels of intrusion and harassment by NGN, which affected "every area of his life".
– His mother Diana would "probably still be alive today" had she agreed to have police protection after her divorce from the now-King, but "unlawful activity including phone tapping/hacking made her distrust her protection officers as she thought they were leaking private information about her".
NGN has previously settled a number of claims since the phone hacking scandal broke in relation to The News Of The World, which closed in 2011, but has consistently denied that any unlawful information gathering took place at The Sun.
The publisher's lawyers argued on Tuesday that Harry was "at the epicentre" of the scandal since as long ago as 2006 and therefore aware he could have brought a claim sooner, and said his evidence that he was prevented from doing so by a "secret agreement" is "without merit in fact or law".
In documents before the court, David Sherborne, representing Harry, said the late Queen was involved in "discussions and authorisation" of the agreement, which was that members of the royal family would not pursue claims against NGN until after the conclusion of the litigation over hacking.
Mr Sherborne said in written arguments that the agreement "meant that the claimant could not bring a claim against NGN for phone hacking at that time".
The barrister said William has "recently settled his claim against NGN behind the scenes".
Kensington Palace declined to comment on behalf of the Prince of Wales.
In part of a witness statement prepared for Tuesday's hearing, the Duke of Sussex said: "My brother and I were also told by either the institution's solicitor … or someone else from the institution that there was no possibility of either of us bringing a claim against NGN for phone hacking at that time.
"The rationale behind this was that a secret agreement had been reached between the institution and senior executives at NGN whereby members of the royal family would bring phone hacking claims only at the conclusion of the Mobile Telephone Voicemail Interception Litigation and at that stage the claims would be admitted or settled with an apology.
"The reason for this was to avoid the situation where a member of the royal family would have to sit in the witness box and recount the specific details of the private and highly sensitive voicemails that had been intercepted by Clive Goodman.
"The institution was incredibly nervous about this and wanted to avoid at all costs the sort of reputational damage that it had suffered in 1993 when The Sun and another tabloid had unlawfully obtained and published details of an intimate telephone conversation that took place between my father and stepmother in 1989, while he was still married to my mother.
"This agreement, including the promises from NGN for delayed resolution was, obviously, a major factor as to why no claim was brought by me at that time."
Anthony Hudson KC, for NGN, said the publisher's position is that "there was no such secret agreement".
He added that, while communications show "discussions took place between the Palace and NGN in 2017-2018 about resolving outstanding issues relating to allegations of (voicemail interception), they do not provide any support for a suggestion that there was an agreement by which NGN would forgo its right to bring a limitation defence in response to any claims by members of the royal family".
Mr Hudson told the court that Harry and Mr Grant have been "front and centre" of claims against the publisher over hacking and therefore could not possibly have failed to realise they had a potential damages claim much sooner.
The hearing is expected to last three days and the judge will determine whether their claims will progress to a trial, which is due to be heard in January next year.
The claim is one of a number of legal actions currently being brought by the duke, who appeared in person at the High Court last month for a preliminary hearing against Associated Newspapers Limited (ANL), publisher of The Mail and Mail On Sunday.
He is also expected to give evidence at a trial over allegations of unlawful information against tabloid publisher Mirror Group Newspapers (MGN), due to begin next month, with Harry due to appear in court in June.