Warner Bros upped the ante on the second day of CinemaCon 2023, with presentations on some of the year's most highly anticipated movies.
Fans were treated to glimpses of upcoming blockbusters including Barbie, Wonka, Dune part two and The Flash – with panels from major Hollywood stars.
Warner Bros domestic distribution chief Jeff Goldstein and international distribution chief Andrew Cripps kicked off the day by jogging onstage in bright pink suits, in homage to the Barbie movie.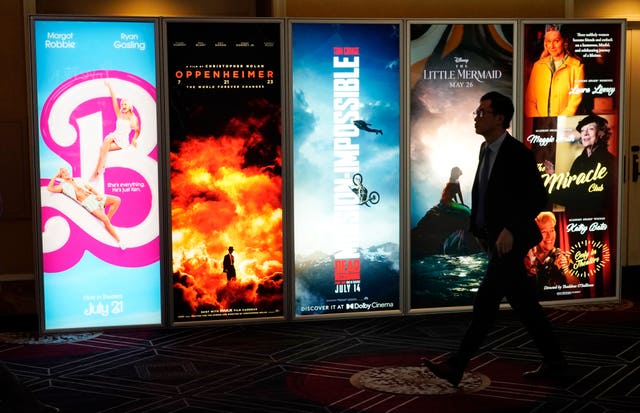 Gosling said he had previously "doubted his Kenergy" but that other members of the star-studded cast – which includes Dame Helen Mirren, Simu Liu and Dua Lipa – had squeezed it out of him.
"I was living my life and then one day I was bleaching my hair, shaving my legs, and rolling down Venice Beach. It came on like a fever," he said.
A previously released trailer for the film, directed by Greta Gerwig, showed Robbie and Gosling dressed in pink and greeting fellow Barbies and Kens.
The Barbie movie is set for release on July 21
Elsewhere on Tuesday, Timothee Chalamet made a double appearance at the showcase, to present his upcoming films Wonka and Dune part two.
Following a never-seen-before extended trailer for Wonka, Chalamet discussed his character, saying: "This is a dream come true. This is a Willy that is full of joy and hope."
He was later joined by his Dune co star Zendaya and director Denis Villeneuve, to present the upcoming sequel to the 2021 sci-fi epic.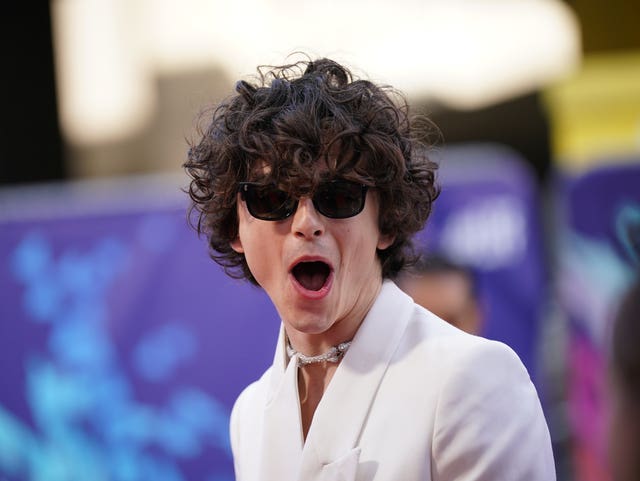 Zendaya, who plays Chani – a native of the hostile planet Arrakis, said the film was more of a "love story".
"There is pain and stress; just two people trying to grow up and live, but under immense pressure," she said.
Villeneuve added: "Part one was an appetiser for part two that represents the main course."
Dune part one received wide-spread critical acclaim and was nominated for a total of 10 Academy Awards, taking home six including best cinematography, best visual effects and best original score.
Finishing off the Warner Bros presentation, DC bosses James Gunn and Peter Safran took to the stage to present a spate of upcoming superhero blockbusters.
Audiences were given previews of Blue Beetle, The Flash and Aquaman sequel, The Lost Kingdom.
The presentation concluded with The Flash director Andy Muschietti introducing a new trailer for the movie ahead of the exclusive screening for audiences later on Tuesday.
CinemaCon 2023 is taking place in Las Vegas, Nevada, from April 24 to 27.