Disney has sued Florida Governor Ron DeSantis over the Republican's takeover of its theme park district.
The entertainment giant alleges the governor has waged a "targeted campaign of government retaliation" after the company opposed a law critics call "Don't Say Gay".
The suit was filed in Tallahassee minutes after a Disney World oversight board appointed by Mr DeSantis voted to void a deal that placed theme park design and construction decisions in the company's hands.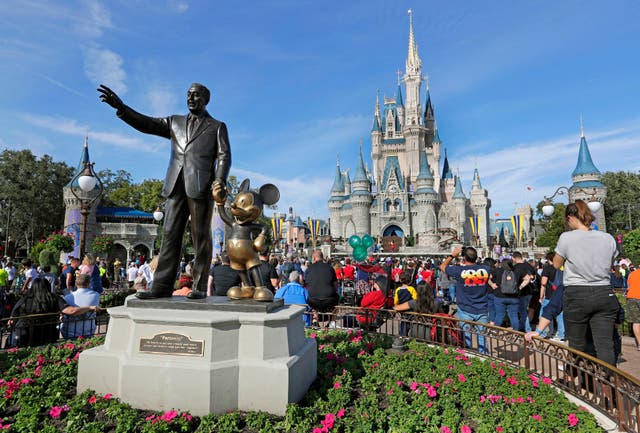 The dispute with Disney has drawn significant criticism from the governor's White House rivals and business leaders, who view it as an extraordinary rejection of the small-government tenets of conservatism.
The fight began last year after Disney, in the face of significant pressure, publicly opposed a state law that bans classroom lessons on sexual orientation and gender identity in early grades, a policy critics call "Don't Say Gay".
As punishment, Mr DeSantis took over Disney World's self-governing district and appointed a new board of supervisors that would oversee municipal services in the sprawling theme parks.
But before the new board came in, the company pushed though an 11th-hour agreement that stripped the new supervisors of much of their authority.
The DeSantis board on Wednesday said Disney's move to retain control over their property was effectively unlawful and performed without proper public notice.