The Duke of Sussex was "kept out of the loop" regarding alleged unlawful information gathering by tabloid newspapers in relation to the royal household, the High Court has heard.
Harry, 38, is suing News Group Newspapers (NGN) over alleged unlawful information gathering at two of its titles, The Sun and the now-defunct News Of The World – claiming that his private information was unlawfully accessed.
NGN is bringing a bid to have Harry's case thrown out, along with a similar claim by actor Hugh Grant, at a three-day hearing in London which started on Tuesday, arguing they have been brought too late.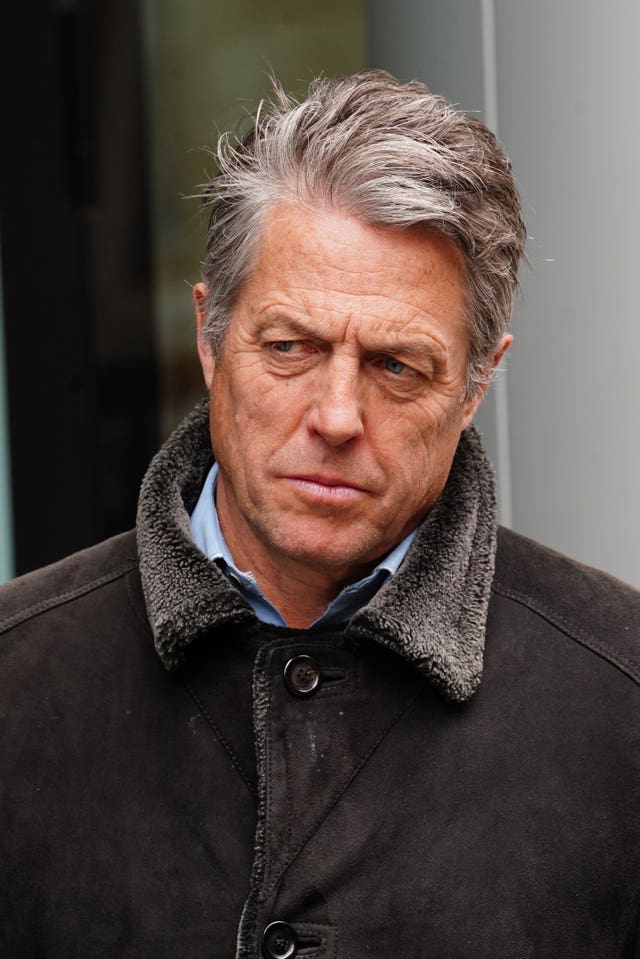 David Sherborne, representing Harry, told the court on Wednesday that, before 2012, the duke believed there was only one voicemail which his brother the Prince of Wales left for him that had been intercepted.
The barrister said Harry thought the tabloid press "wouldn't have been stupid enough to go after his messages, given the security services' involvement", and that there were members of royal staff who he was aware believed they had been hacked but he was "kept out of the loop".
"He was told more in 2012 but that was essentially dealt with by his family, the institution as he described it.
"That is no criticism of the (late) Queen or his family, that is how it was done and he accepted it.
"One also has to remember at the times he was on active service in Afghanistan."
The barrister said Harry did not have access to The Guardian newspaper, which reported extensively on the phone hacking scandal, while there.
Mr Sherborne added: "Mr Hudson (Anthony Hudson KC, for NGN) described him as being at the epicentre (of hacking claims). Instead, he was kept out of the loop personally."
The barrister told Mr Justice Fancourt, hearing the case, that what Harry did know by 2012 was that "an agreement (had been) reached between the institution and News Group".
He continued: "It was a secret agreement and it meant that his claim and the claim of his brother … the claims which would be hugely embarrassing for News Group, would be dealt with once this litigation came to an end.
"This secret agreement applied to his claim and that of his brother, and that explains why they did not bring their claims at an earlier stage.
"It became clear to the Duke of Sussex, whose wife was coming under abuse from The Sun, and he wanted to push forward on his claims because it seemed the defendant was stalling."
The barrister said that, if NGN loses its application and the case goes to a planned trial in January, senior News Group executives Rebekah Brooks and Robert Thomson "who were involved in the secret agreement and subsequent negotiations" will have to give evidence.
Mr Sherborne told the court, as was revealed during the first day of the hearing on Tuesday, that the Prince of Wales also brought a claim against NGN over hacking claims and that it was settled by the publisher.
He added: "It is precisely because of the secret agreement that no claim was brought before 2019.
"It is why no claim was brought earlier. We now know that His Royal Highness William brought a claim that has been settled by the defendant without any attempt to strike it out."
In a 31-page witness statement prepared by the duke for the hearing, which began just 11 days before his father's coronation, Harry said William's claim was settled "for a huge sum".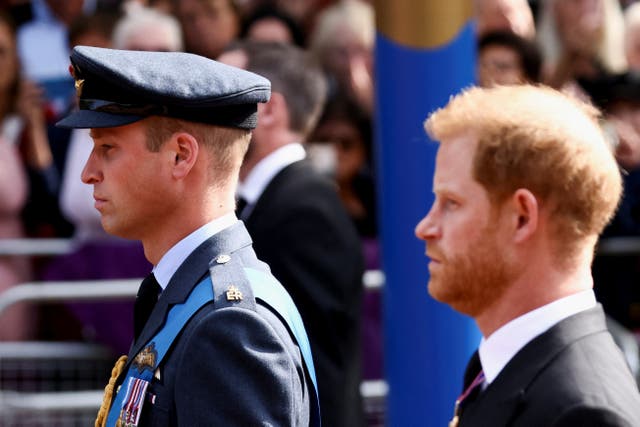 "However, NGN still settled his claim for a huge sum of money in 2020 without subjecting him to a similar strike out application, without any of the public being told, and seemingly with some favourable deal in return for him going 'quietly' so to speak."
Kensington Palace has declined to comment on behalf of the Prince of Wales.
Mr Sherborne said both Harry and Mr Grant were following the case by video link and Mr Grant, who currently has filming commitments, is due to attend the third day of the hearing on Thursday.
The barrister added: "The Duke of Sussex has asked me to express his disappointment at being unable to be here.
"He was unable to be here for these three days but he is also following by video link, despite the challenges of the time difference."
He said the judge would "understand the strength of feeling" of both, in relation to their claims, which he told the court are "obviously very important to them".
NGN has previously settled a number of claims since the phone hacking scandal broke in relation to The News Of The World, which closed in 2011, but has consistently denied that any unlawful information gathering took place at The Sun.
The publisher's lawyers argued on Tuesday that Harry was "at the epicentre" of the scandal since as long ago as 2006 and therefore aware he could have brought a claim sooner, and said his evidence that he was prevented from doing so by a "secret agreement" is "without merit in fact or law".
In documents before the court, Mr Sherborne, representing Harry, said the late Queen was involved in "discussions and authorisation" of the agreement, which was that members of the royal family would not pursue claims against NGN until after the conclusion of the litigation over hacking.
Mr Sherborne said in written arguments that the agreement "meant that the claimant could not bring a claim against NGN for phone hacking at that time".
Anthony Hudson KC, for NGN, said the publisher's position is that "there was no such secret agreement".
Mr Hudson told the court on Tuesday that Harry and Mr Grant have been "front and centre" of claims against the publisher over hacking and therefore could not possibly have failed to realise they had a potential damages claim much sooner.
The hearing is expected to conclude on Thursday and the judge will determine whether their claims will progress to a trial, which is due to be heard in January next year.
The claim is one of a number of legal actions currently being brought by the duke, who appeared in person at the High Court last month for a preliminary hearing against Associated Newspapers Limited (ANL), publisher of The Mail and Mail On Sunday.
He is also expected to give evidence at a trial over allegations of unlawful information gathering against tabloid publisher Mirror Group Newspapers (MGN), due to begin next month, with Harry due to appear in court in June.