One of the earliest portraits of a black person by a British artist will remain on public display after London's National Portrait Gallery and the J Paul Getty Museum in Los Angeles struck a £50 million deal to buy it.
The two institutions announced on Wednesday that they had each pitched in £25 million to acquire Joshua Reynolds' depiction of an 18th century Polynesian man titled Portrait Of Mai.
The seven-foot high painting is considered a masterpiece by the renowned portrait artist and is the first known grand depiction of a non-white subject in British art.
"It's undisputed how important this is in terms of British art history," National Portrait Gallery director Nicholas Cullinan said.
He added that it would have been a "tragedy" if the painting had disappeared into private hands.
Under the deal, Getty and the London gallery will share the painting. It will go on display at the National Portrait Gallery when it reopens in June after a three-year refurbishment and will tour the UK before moving to Los Angeles in 2026.
The first known Polynesian visitor to Britain, Mai came from the island of Raiatea near Tahiti and travelled to England with explorer Captain James Cook in 1774.
He returned to his homeland in 1777 and died there two years later.
Reynolds was one of Britain's leading society artists, and his painting of Mai, which shows him as a dignified figure in flowing robes, caused a sensation when it was first exhibited in 1776. Reynolds never sold it, and it remained in his studio when he died in 1792.
Getty museum director Timothy Potts said the painting — formerly known as Portrait Of Omai, the name by which the prince was known in Britain — "is not only one of the greatest masterpieces of British art, but also the most tangible and visually compelling manifestation of Europe's first encounters with the peoples of the Pacific islands".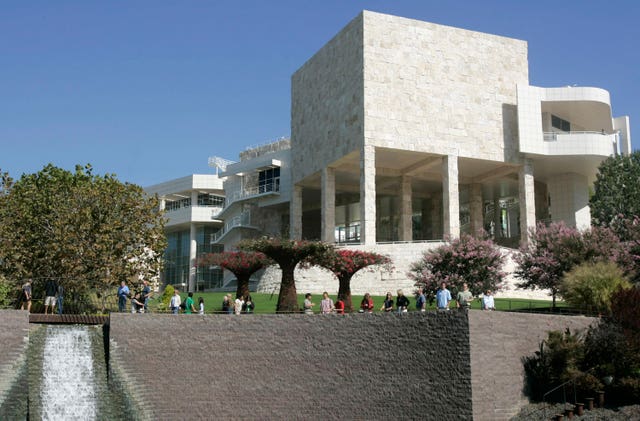 The UK government blocked its export, and British institutions have been battling for two decades to raise the money to keep the portrait in the country.
Mr Cullinan acknowledged that saving the painting had cost "a huge amount of money" at a time when Britons were feeling the pinch from a cost-of-living crisis, but he said it was worth it.