Media outlets all over the world have announced plans for coverage of the King's coronation in anticipation of the historic event.
Despite time differences, networks in the US, Canada and Australia, said they are planning special broadcast schedules in the run up and on the day of the event on May 6.
US network ABC will begin its coverage of the coronation at 5am eastern time (10am UK time) on its main channel and streaming on ABC News Live.
The ABC team will be live in London from May 4 to highlight last-minute presentations, the crown jewels and the roles of the royal children and military services.
ABC News Digital and GMA Digital will also have coverage throughout the week leading up to the coronation, including a live-blog, royal moments and fashion.
Historic moments from the late Queen's coronation in 1953, a look back at Charles' environmental work and reception of the coronation throughout the Caribbean Commonwealth will also feature in the broadcaster's package.
Other major US outlets including Fox News, CNN and CBS are also expected to provide coverage.
In Canada, coverage is set to start an hour earlier at 4am local time on the day.
Canadian network CBC's Adrienne Arsenault will be hosting coverage of the coronation, with viewers able to watch it on CBC Television, CBC News Network, CBC Gem and CBC News Explore.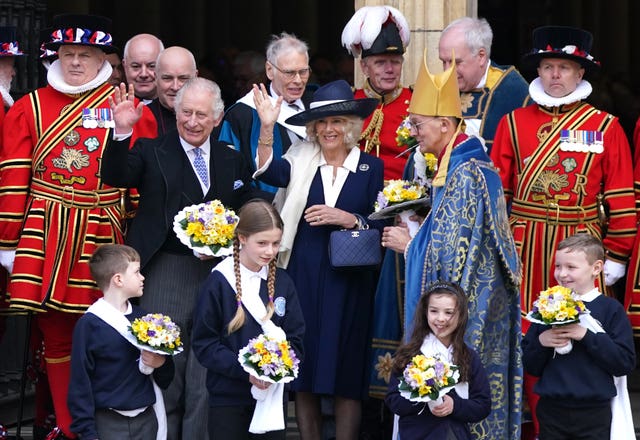 A ceremony held in Canada's own capital of Ottawa to mark the occasion will also be covered in a special programme, hosted by Rosemary Barton.
The following day, CBC Radio's Cross Country Checkup will air live from London.
Australian news corporation ABC issued its coverage plans, inviting viewers to "witness history unfold live as centuries of tradition and pageantry play out in London".
ABC will show a full day of coverage on May 6, taking place from 5pm Australian Eastern Standard Time (AEST).
A preview of the event will be shown, with ongoing coverage of arrivals until 7pm when the King's Procession and service will begin.
Following the service, the procession from Westminster will be shown as well as footage from the Buckingham Palace Balcony, which is scheduled for 10.30pm AEST.