Netflix has released images of The Crown showing Prince William and Kate Middleton holding hands while strolling through St Andrews, where the pair first met.
The popular royal drama's sixth and final series will see the debut of Ed McVey as the now Prince of Wales and Meg Bellamy take on the role of the future Princess of Wales.
In one picture, McVey – wearing a dark blue jumper, light blue shirt and jeans – and Bellamy – in a greyish jumper and jeans – are seen hand-in-hand while strolling through the Scottish town, where the royal couple attended university before graduating in 2005.
William and Kate began a relationship after she caught the 19-year-old prince's attention when she strode down the catwalk in a sheer dress for a charity fashion show.
The actors filmed scenes in St Andrews earlier this year, including at locations that their characters reportedly used to go to 20 years ago.
The Netflix series – described as "inspired by real events" and a "fictional dramatisation" of the Queen's life – will be exploring William's arrival at the University of St Andrews.
The royal will be shown "determined to lead as normal a life as possible while he still can", the production said, as he meets Kate for the first time and a "new romance and a new future for The Crown begins".
Other images shared by the streaming giant include Kate in what appears to be a classroom and William sitting in a chair where he is surrounded by photo frames while wearing a suit and tie.
Outside of the production, McVey and Bellamy also posed for a picture outside Northpoint Cafe, which Kate and William are said to have frequented while studying at St Andrews.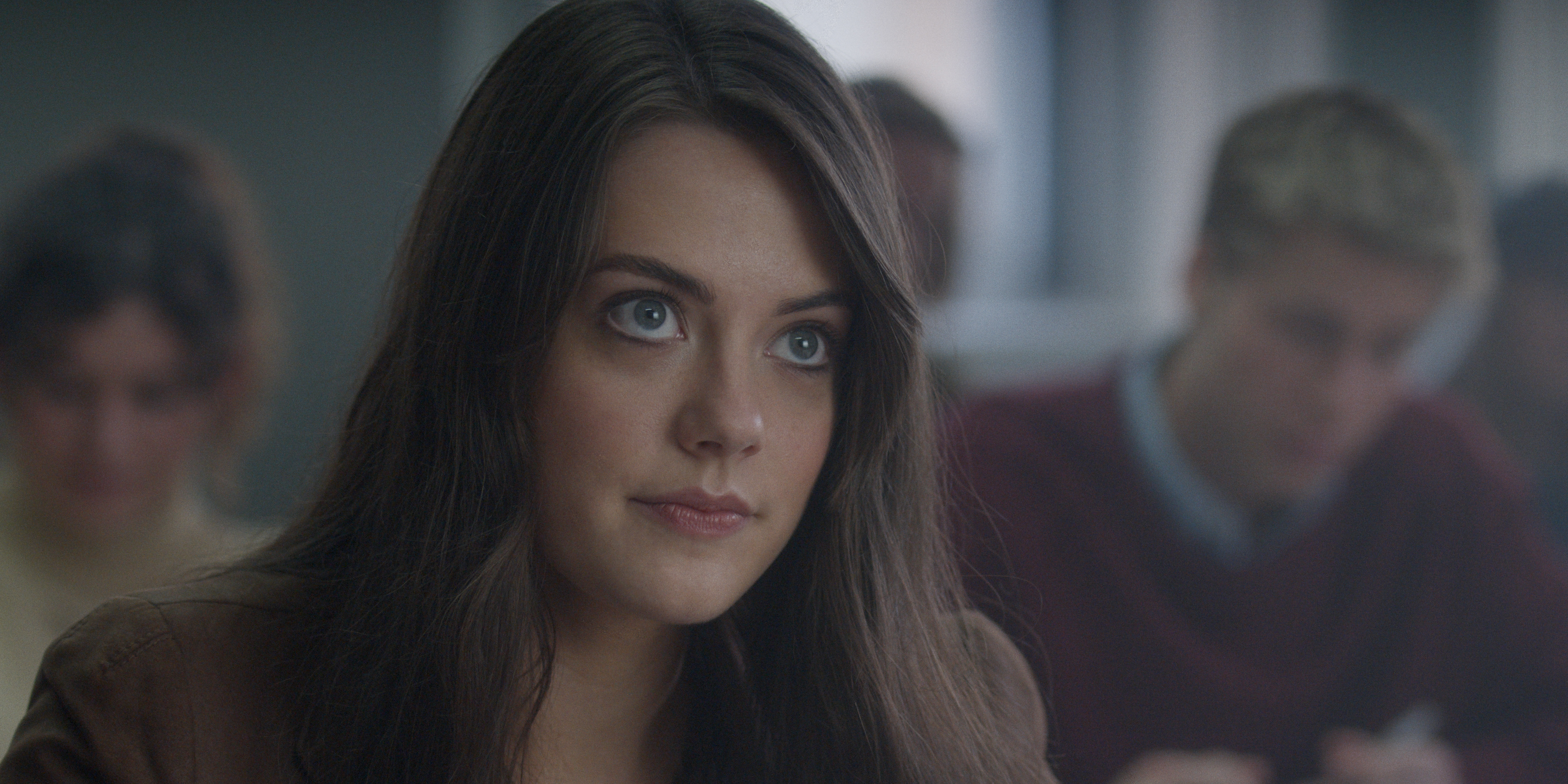 They have three children, Prince George, Princess Charlotte and Prince Louis.
William has been played previously by Senan West, son of Dominic West, the actor who plays the future King, and the sixth series will see both Rufus Kampa and McVey portray the character.
McVey, 23, is making his professional screen debut in the new season following theatre work at The Old Vic and at Hammersmith Riverside Studios following his graduation from the Drama Centre London in 2021.
Bellamy, 19, was cast as Kate after submitting an audition tape as part of a casting call on social media.
The Crown will return with 10 episodes later this year, with actors such as Imelda Staunton as the Queen, Sir Jonathan Pryce as the Duke of Edinburgh, West as Charles and Elizabeth Debicki as Diana, Princess of Wales continuing in their previous roles.
The series was due to end after the fifth season, but the show's creator and writer Peter Morgan later said it would be extended to include a sixth series.